24 Marvel And DC Fan Castings Better Than What We Got
Fans have been putting together their dream casts for Comic Book movies for years now. Even before the internet, in the old Wizard magazine was a monthly column devoted to fan casts. Years later, thanks to Photoshop, good artwork, and some wild imaginations, fans have been putting together their ideal casts for all kinds of superhero movies. If you're savvy and imaginative enough, you can take your favorite actors and put them as your favorite superheroes. Every so often, the rest of the internet takes notice and follows suit, posting and reposting a fan's casting creation and creating some of their own.
Unfortunately, Hollywood does tend to cast their own movies. Even though the fans might want some star, or another play a given role, Marvel and DC go with their own choices. Seldom have they been one and the same, although Robert Downey Jr. as Tony Stark is pitch-perfect, there wasn't a lot of fan clamoring to see RDJ in the role. As the MCU is closing out its Infinity Saga and now has Fantastic Four and X-Men back in the fold; they might need to cast and recast some classic characters. As for the DCEU, it is unfortunately in shambles, thanks to shoddy storytelling ideas, so they might need to recast some parts as well.
Maybe fans will get to see dream casts realized – here are 25 Marvel And DC Fans Casting Better Than What We Got.
24

Emma Stone As Poison Ivy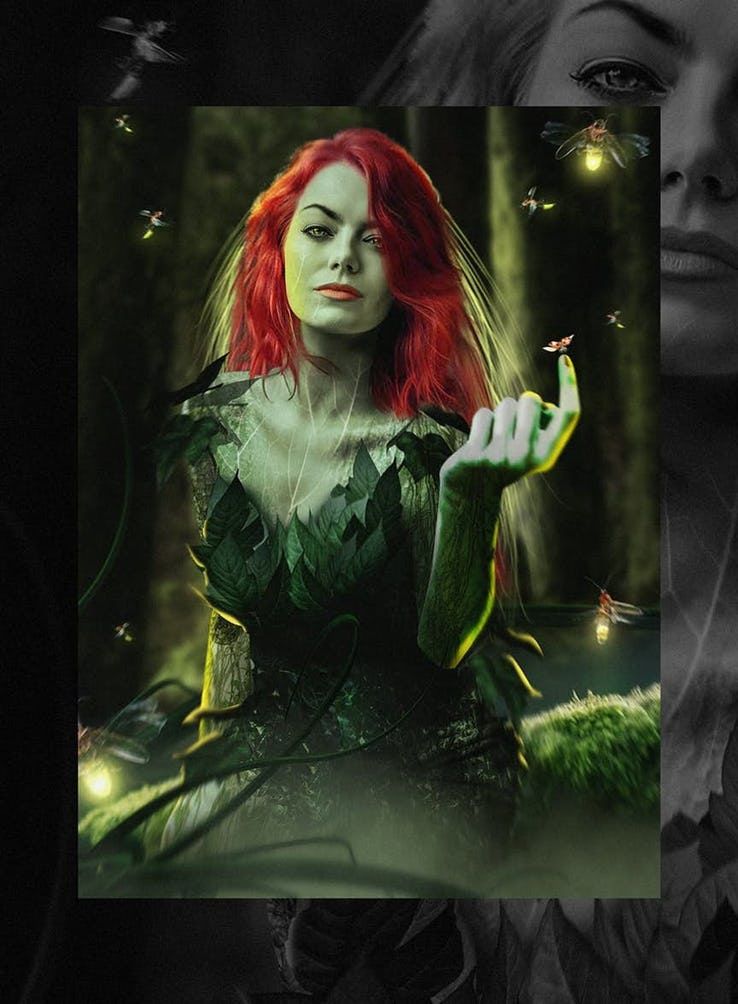 It's been over 20 years since the comically bad Batman And Robin debuted in the theaters. The movie was so terrible that it succeeded in making the vivacious actress Uma Thurman completely ridiculous as Pamela Isley, aka the vivacious eco-criminal Poison Ivy.
Perhaps it's time to try again with Ivy. Emma Stone is currently one of the young vibrant Hollywood starlets and DC is scrambling to recapture the magic of Christopher Nolan's Batman films. Maybe having Stone deliver a real-life take on what an eco-criminal looks like would be a good jump start to the DCEU!
23

Donald Glover As Spider-Man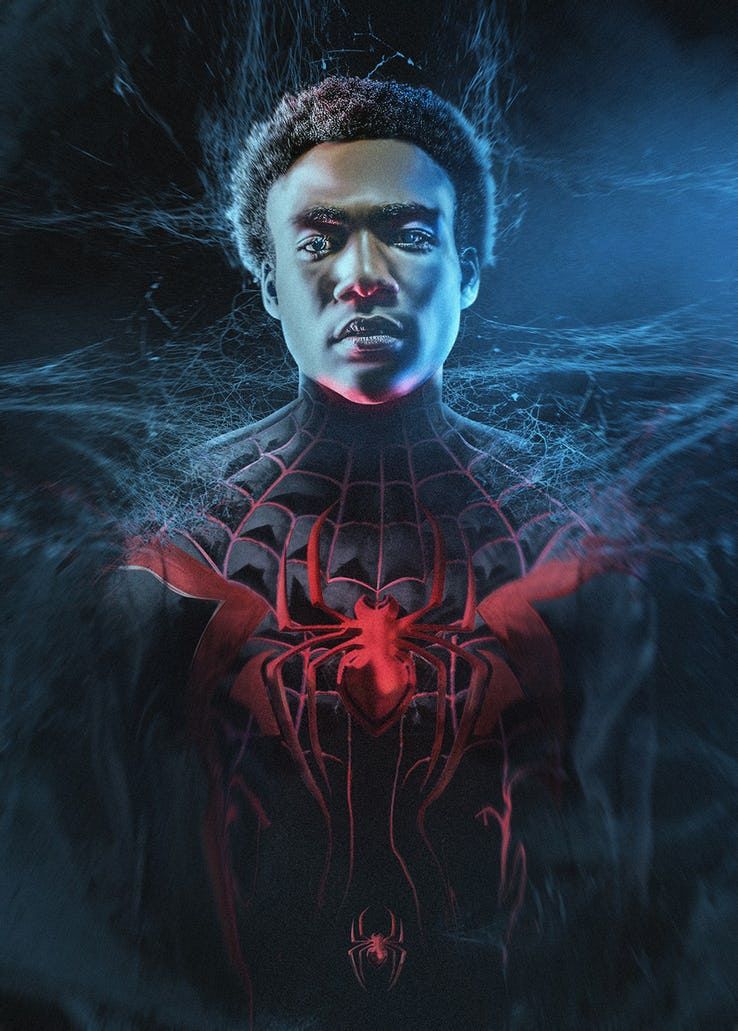 Nearly 20 years ago now, Marvel launched its Ultimate imprint. The brand was designed to tell some of the same old tired Marvel origin stories in new and updates for the biggest characters. When Brian Bendis was done telling Peter Parker's story, he created a new Spider-Man, Miles Morales, in 2011. The character has garnered plenty of acclaim and fans have clamored for Donald Glover to play the kid since the beginning.
Maybe in a future MCU movie, we might see Miles come to the forefront, but seeing as how Glover is a little older now; and we've already seen him in Homecoming as Miles' uncle, fan artwork might be the only place to see Glover as Spider-Man.
22

Jeffrey Dean Morgan As Batman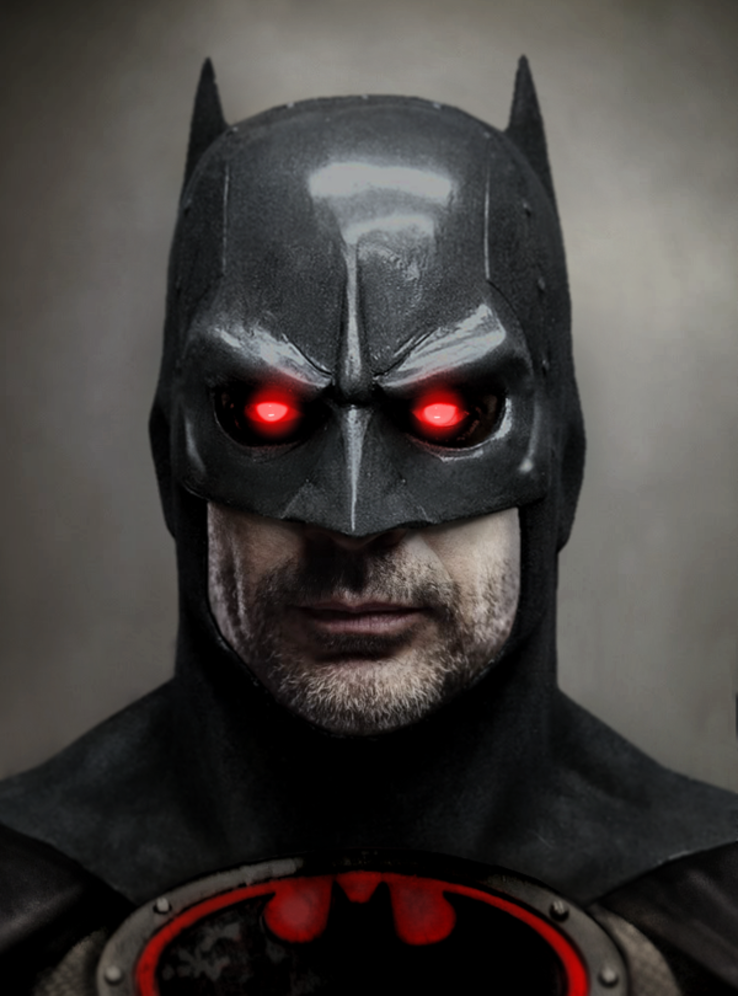 When Batman Vs. Superman: Dawn Of Justice premiered, fans got a sneak peek at Thomas Wayne. Like all Bat-flicks do, fans need to be reminded of how and why Bruce becomes Batman. It might have seemed like a strange bit part for Jeffrey Dean Morgan to play, but there was supposedly more to the story.
Morgan was eventually going to play the Thomas Wayne version of Batman in the Flashpoint movie. Fans had already started dreaming up what Morgan might look like as the Batman. With Zack Snyder's vision of the DCEU in limbo, these pics are all we're going to get to the character.
21

Rosario Dawson As She-Hulk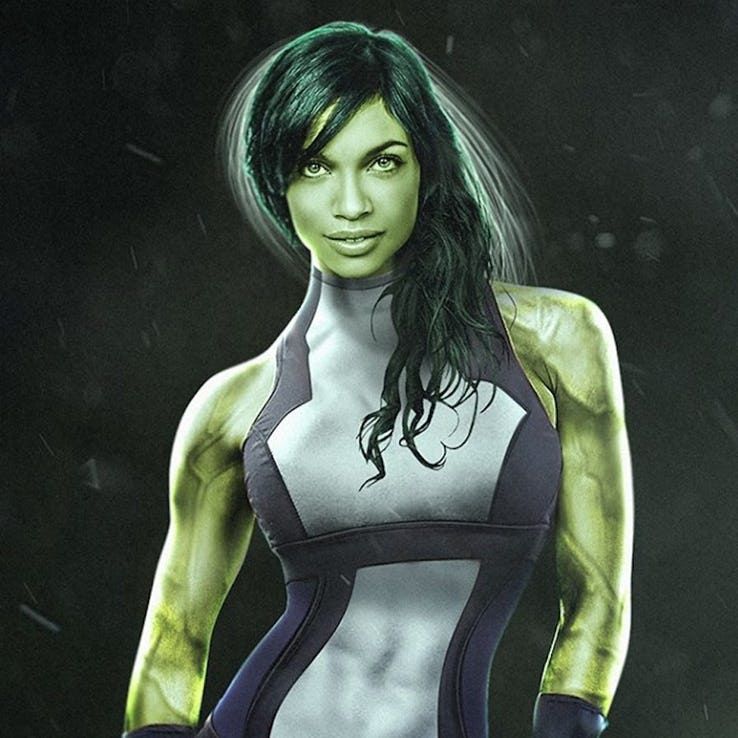 Rosario Dawson has been a very popular actress since debuting in Kids in 1995. While she's dabbled in a few comic book movies before and has been the connective tissue in the Marvel Netflix Universe, it's about time she makes her own mark in MCU.
If the next Phase in the Marvel movies is all about the ladies, you have to include Jennifer Walters, the MCU's answer to Wonder Woman – She Hulk! With Dawson playing Walters, you have an actress who could pull off both Walters sarcasm and attitude as well as her compassion.
20

Willem Dafoe As The Joker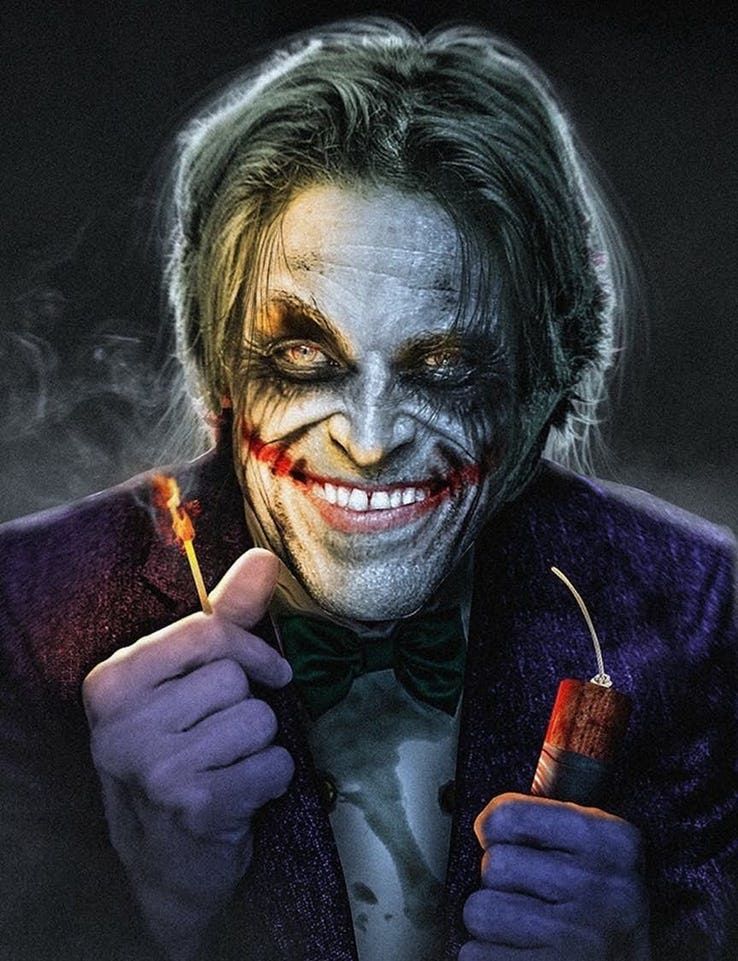 As the Green Goblin, Willem Dafoe more or less played a maniacal, cackling version of Norman Osborn. Osborn was supposed to be a cold and calculating businessman. Dafoe made him sort of a lite version of DC's Clown Prince Of Crime.
Dafoe as the Joker would make a lot of DC fans very happy. The actor was actually one of the several on a short list to play the Joker in Tim Burton's bat-flick. Even when he's trying to play a compassionate man, he always seems right on the edge. That kind of intensity would be tailor-made for the Joker.
19

Neil Patrick Harris As The Riddler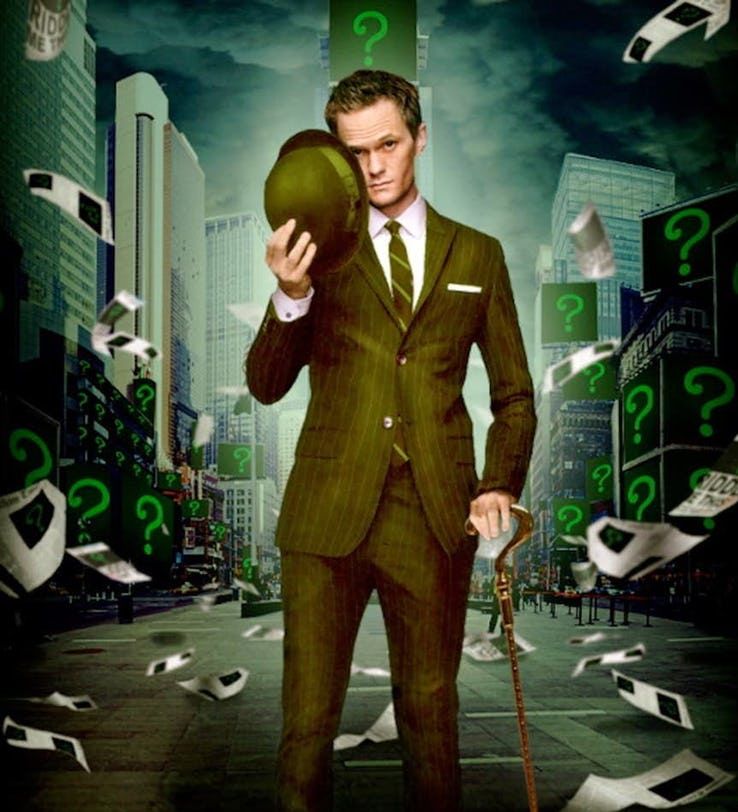 Christopher Nolan loves mind-bending films that, by the end of them, make you question everything you've ever known about the previous two hours you just watched. For example, why does everyone think Dom's totem is a top in Inception. Watch it again, it's his wedding ring. The top was his wife's.
But that love of messing with our minds really could have extended to his phenomenal Dark Knight Trilogy had he cast Neil Patrick Harris and brought the Riddler into this series of films. NPH could have not only erased the bad taste of Jim Carrey's version but possibly created a menacing version of the character not seen since The Animated Series.
18

Joseph Gordon-Levitt As Ant-Man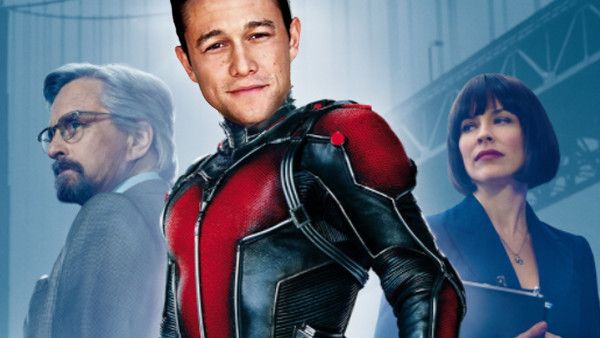 While Joseph Gordon-Levitt did say that Marvel eyeing him for the role of Scott Lang in Ant–Man as "nothing but lies," the casting rumor did create a slight fervor amongst fans of Levitt, who at that time had come off the heels of The Dark Knight Rises and Sin City: A Dame To [End] For.
While Paul Rudd is charming and funny in everything that he does, his version of Scott Lang lacks a little bit of gravitas that is needed for the occasional dramatic scenes in both Ant-Man and Ant-Man And The Wasp that Levitt would be able to crush.
17

Christina Ricci As Harley Quinn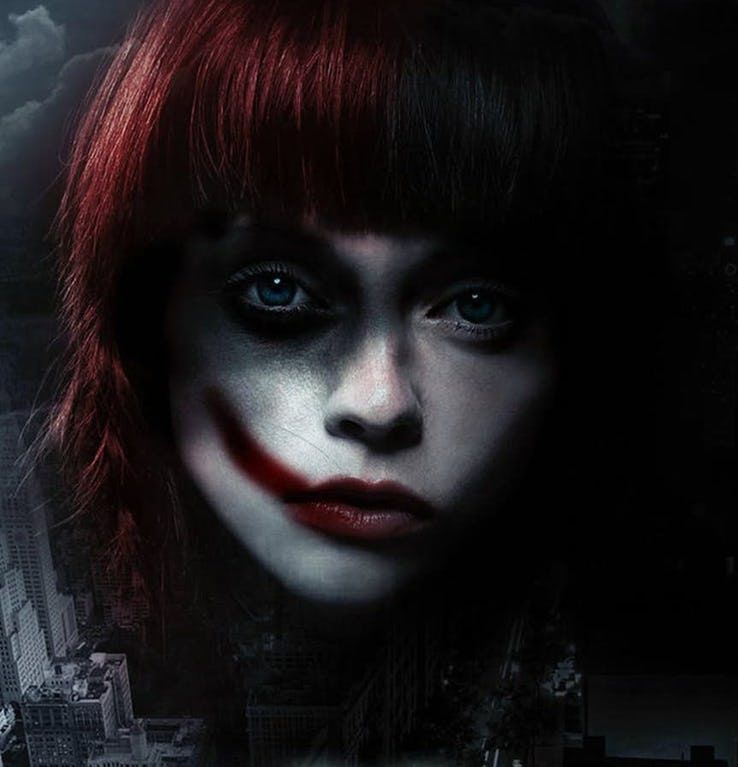 Lindsay Graham and Mary Vernieu, the casting directors of Suicide Squad are clearly blind as bats. Sure, Margot Robbie was decent as Harley Quinn, but Christina Ricci would have been able to take the iconic role to the iconic heights that it deserved.
The woman IS Harley! She's usually depicted as a goth girl or a pixie, she generally plays crazy and/or deranged characters, she's five-foot-nothing and can still intimidate most people she comes into contact with. DC and Warner Brothers, can we make this happen?
16

Vin Diesel As Black Bolt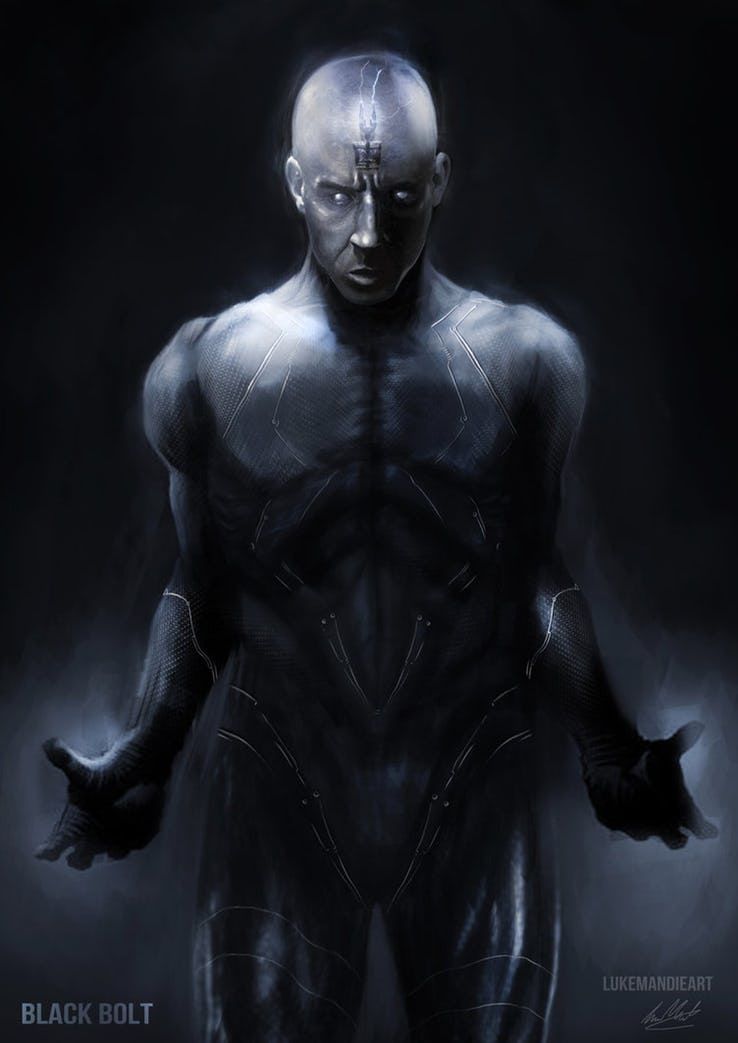 Throughout the ten years of Marvel movies that we have gotten, there have been very rare misses. But a complete and total black mark on the entire MCU would be the decision to even attempt to bring The Inhumans was clearly a mistake. The feature film never got off the ground, so ABC had it as a mini–series that looked like a lot of people in cosplay.
Even the original guy who Marvel was supposedly trying to cast as Black Bolt knew that it wasn't going work. Vin Diesel might play meathead Dom, but he's no fool in real life. While he did tease that he'd be playing the enigmatic ruler of the Inhumans, he backed out before any career damage could be done.
15

Idris Elba As Green Lantern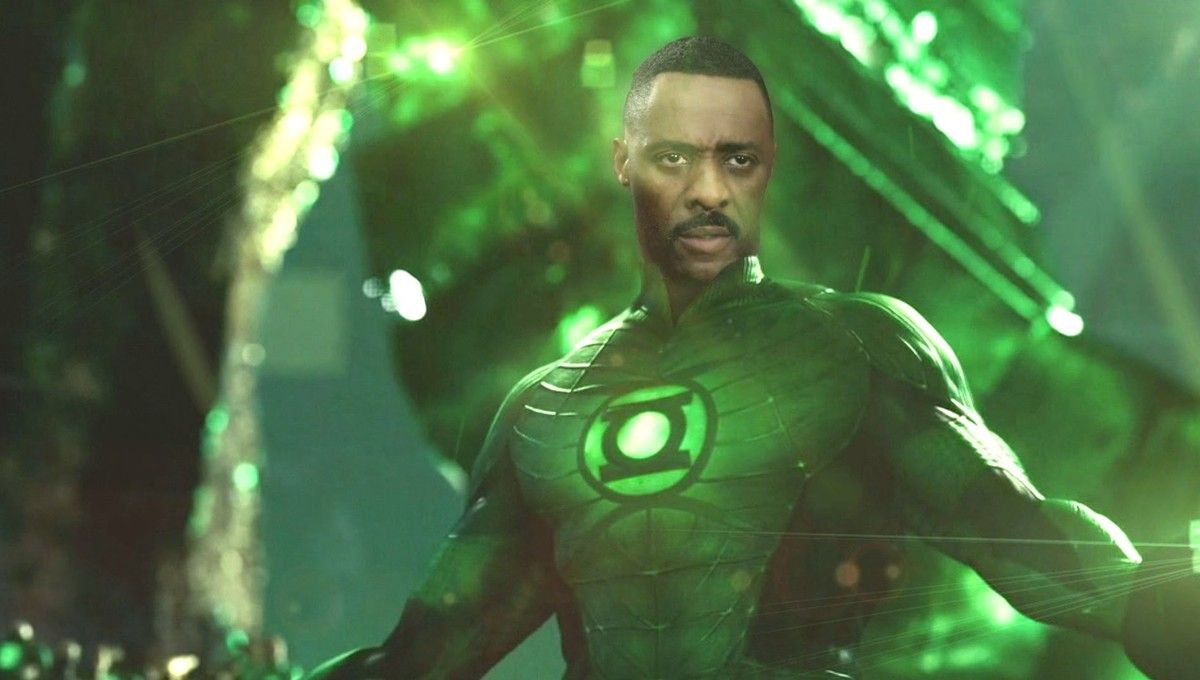 Ryan Reynolds is amazing as Deadpool, the role he was born to play. But before he could play the Merc' With A Mouth, he tried his hand at playing the Green Lantern in the 2011 film. This movie, directed by Bond veteran, Martin Campbell, was supposed to be the launch of the DCEU. But thanks to a whole heap of behind the scenes headaches and sub-par performances and effects, there is virtually no love for Green Lantern.
Which is why Green Lantern fans have been jonesing for their fix ever since. Idris Elba as the stoic John Stewart would be the right move to make as far as casting is concerned to erase the bad
memories that Reynolds himself tried to eliminate at the end of Deadpool 2.
14

John Krasinski As Mr. Fantastic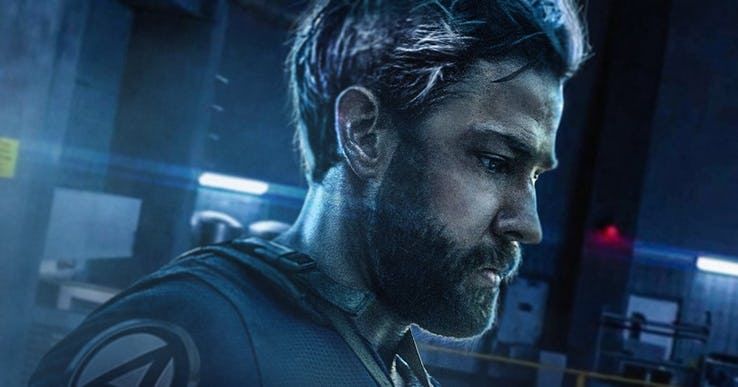 With a less-than-fantastic four films in the franchise, fans have long-suffered without an engaging movie featuring Marvel's first family. Now that Disney has bought 21st Century Fox and the rights have reverted to Disney, we're all hoping that The Fantastic Four can be made correctly.
Maybe they let John Krasinski do what he did for A Quiet Place, which was a pretty big hit in 2018. He wrote, directed, and starred in the horror thriller, and all three of those credits, plus the film, were well received.
13

Emily Blunt As Invisible Woman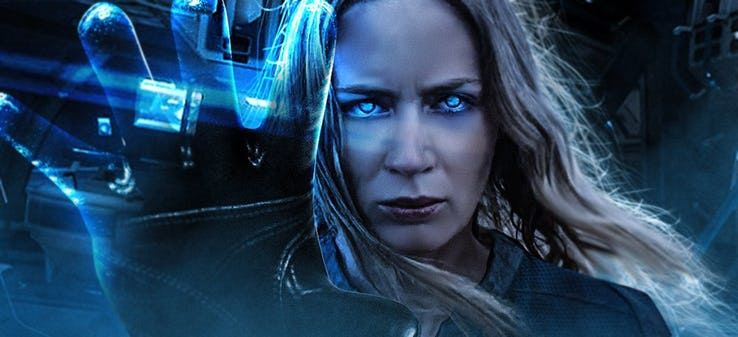 Thanks to her responsibilities filing for Gulliver's Travels, Emily Blunt has to pass on playing Natasha Romanov in Iron Man 2, the characters' first MCU appearance. Since then, the actress has built up an impressive resume, including the action movie, Edge Of Tomorrow.
If her hubby John Krasinski is going to be tapped to play Reed Richards, then let's cast Blunt as Sue. They already played a husband and wife trying to survive in A Quiet Place. They can easily pull off scientists who wound up with superpowers.
12

Natalia Dyer As Rogue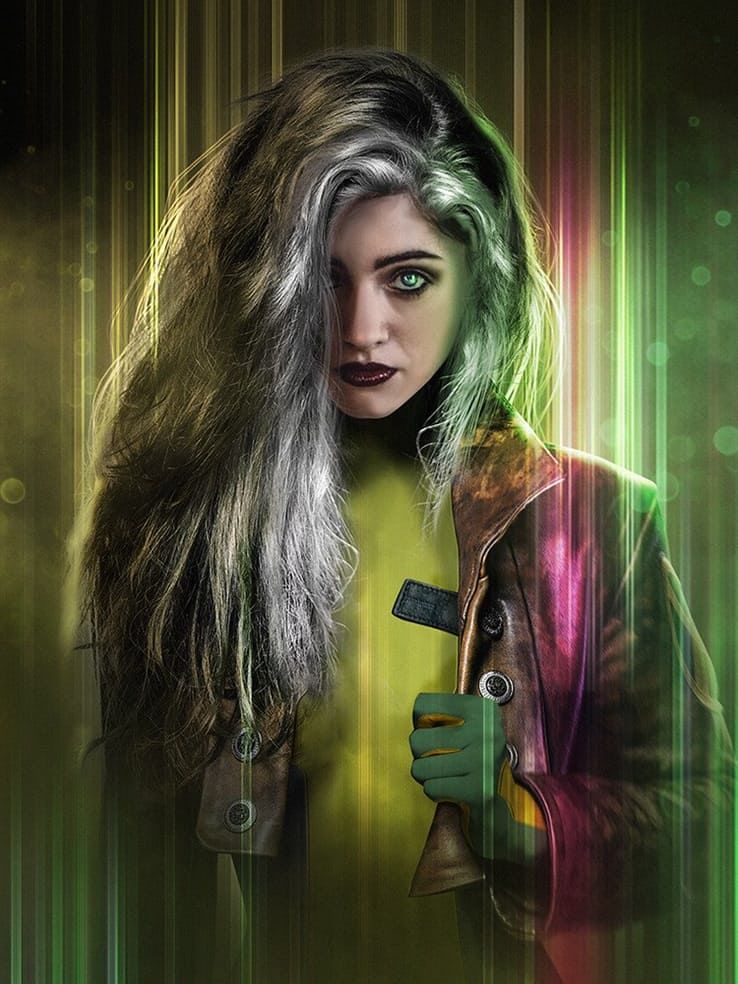 It's the fancasting that plenty of fans didn't know they wanted! But digital artist BossLogic put together some pretty cool renditions of Stranger Things actors as members of the X-Men. Sadie Sink as Emma Frost and Winona Ryder as Mystique to name a few.
But his version of Natalia Dyer as Rogue takes the cake and creates a sense of nostalgia for the character that near-fatally absorbed Captain Marvel and less for the Anna Paquin version that was more Jubilee and less Southern Belle powerhouse.
11

Tom Hardy As Wolverine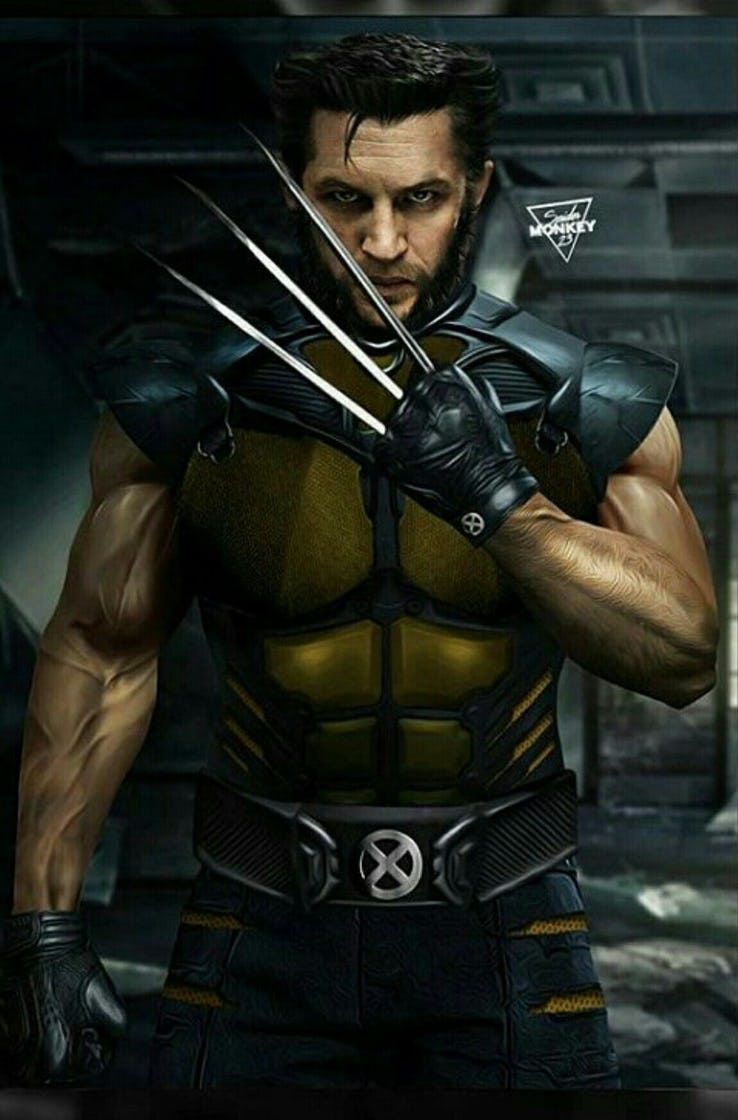 The brash character actor is playing Venom, it's time we get over the notion that Tom Hardy will one day take over for Hugh Jackman as the raging Canucklehead, Wolverine. But there was a time where we could all dream, right?
Who cares if he played Bane and was tapped to be part of Suicide Squad. There are several artist renderings online of Hardy not just as Wolverine, but as Logan in full comic book costume. Since he's Venom now, it will be a longshot when it comes to recasting the role, but if anyone could pull off both, it's Hardy. 
10

Oprah Winfrey As Amanda Waller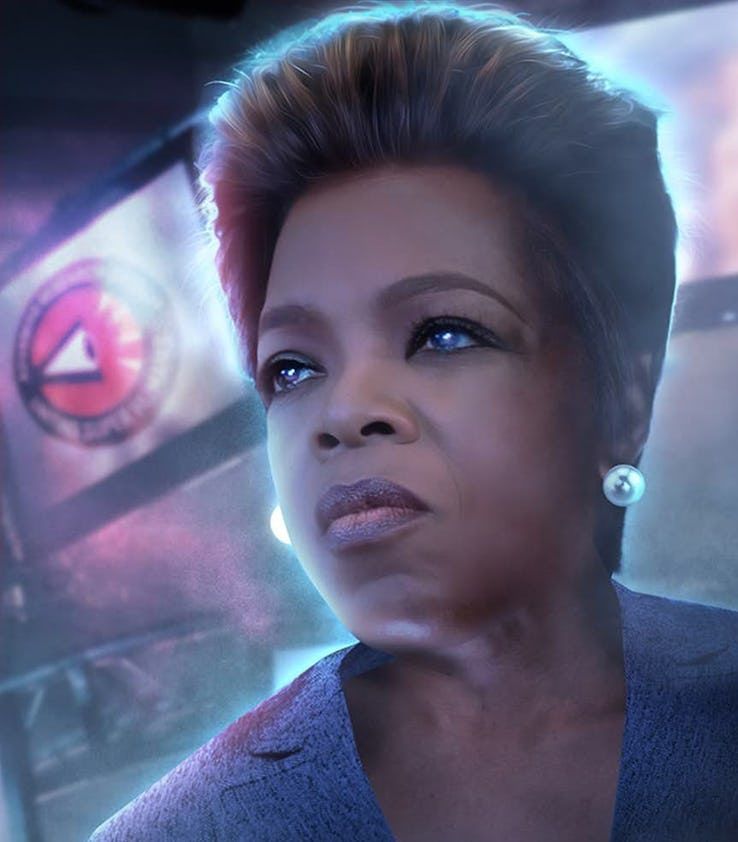 If you're not familiar with Amanda Waller, or the Wall as she's sometimes referred to – she's essentially the Nick Fury of the DCU. She's actually way more of a horrible, secret carrying government agent. She started Task Force X (aka Suicide Squad). She also had no issues basically doing whatever she needed to do and if she had to call upon someone like Batman to clean up her messes, she would.
There aren't much more powerful political people in Hollywood than Oprah Winfrey herself. The casting of Winfrey as Waller is way more inspired than Viola Davis (Suicide Squad), Cynthia Addai-Robinson (Arrowverse), and Angela Bassett (Green Lantern).
9

David Hasselhoff As Nick Fury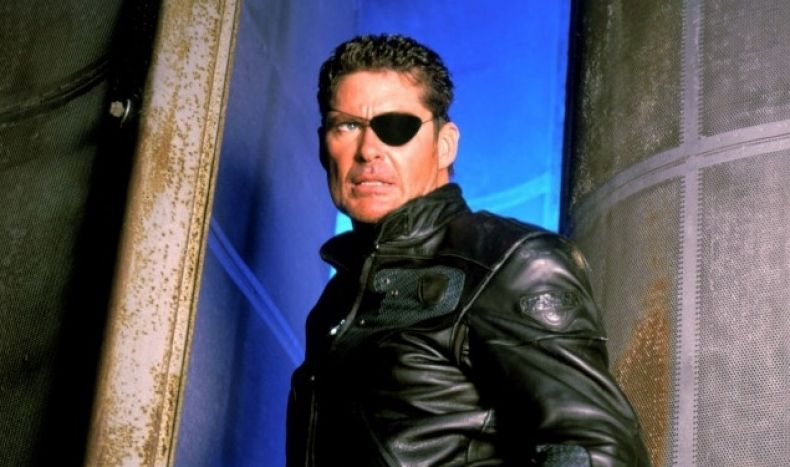 What if, just what if (like the name of the old Marvel series), we were living in a world where the original Nick Fury, who debuted years before anyone knew who David Hasselhoff was but looks eerily similar to the actor, made his MCU debut and no one caught it?!
Besides starring in a Nick Fury Fox TV Movie in the 1990s, Hasselhoff had a silly cameo in Guardians Vol. 2. Maybe we'll find out that once the Avengers undo the snap that Hasselhoff will be playing the new/old Nick Fury.
8

Matt Bomer As Superman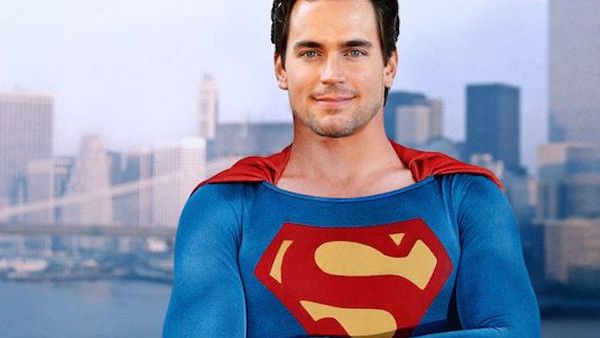 To cast Superman is rough. You have find a dark-haired, square-jawed, built like a brick, undeniably attractive "all that is man's man." At the same time, a total Boy Scout that everyone should aspire to be. THAT was Christopher Reeve. No disrespect to Henry Cavill and Brandon Routh, as good as they were, they're just not.
Perhaps Matt Bomer is. For some reason, he has been the internet's chosen Man Of Steel for years now. He's voiced Clark in several DC animated movies. It's time to give him a chance in the suit for real.
7

Finn Wolfhard As Billy Batson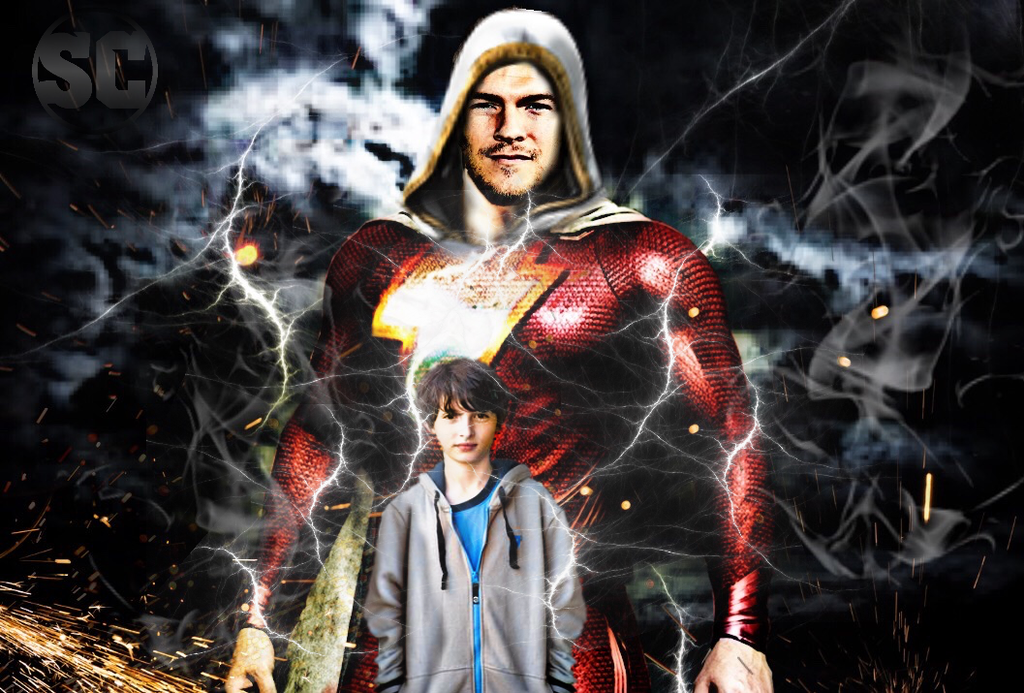 By the time you're reading this, Shazam will be in theaters. The unique take on the hero has already garnered positive reviews for its star, Zachary Levi. The kid who turns into Shazam, Billy Batson is being played by relative unknown, Asher Angel.
The young lad of the moment though is Finn Wolfhard Of Stranger Things fame. He's been a part of It and the new Carmen Sandiego show. He might have a lot on his plate being one of the stars of the hottest Netflix show. But casting him in any movie could add to the overall box office receipts.
6

Jon Hamm As Batman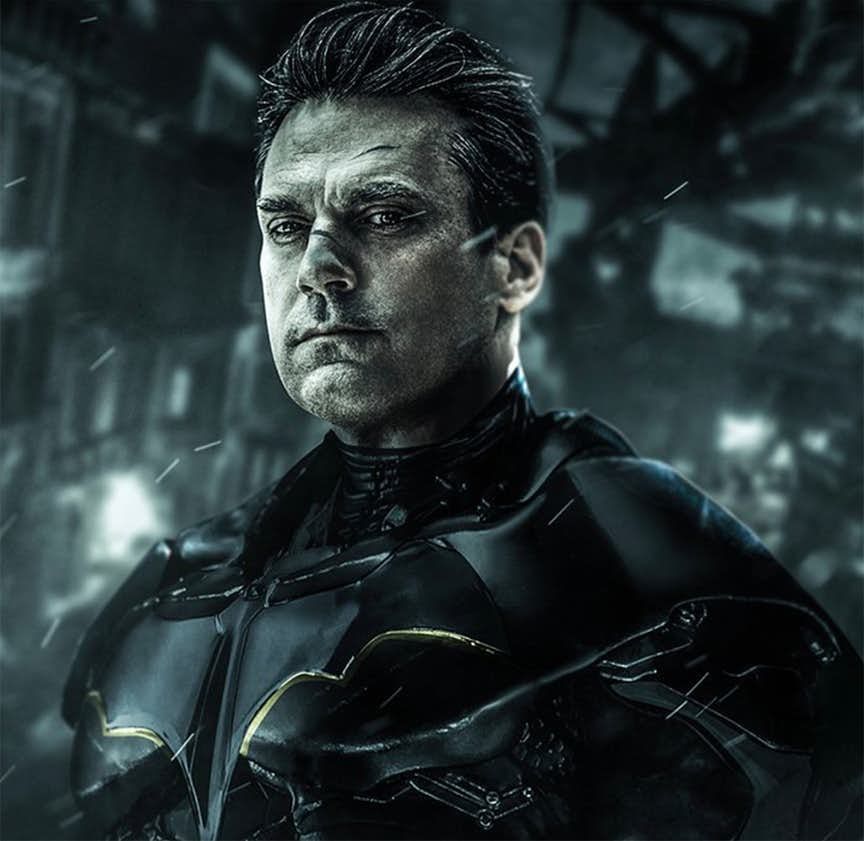 Unless he's choosing not to be a bigger star, it's a travesty that Hollywood hasn't yet made a way bigger star out of Jon Hamm than he already is. The versatile actor spent seven years wowing fans with a charismatic portrayal of the Don Draper on the hit show, Mad Men.
 The steely-eyed demeanor that Hamm exhibited, while occasionally letting loose and having fun all the while wearing a dapper suit. That behavior mimics Bruce Wayne's pretty much to the letter. Hamm's got the look and the act down, it's time to see how he'd look in another suit.
5

Keanu Reeves As Wolverine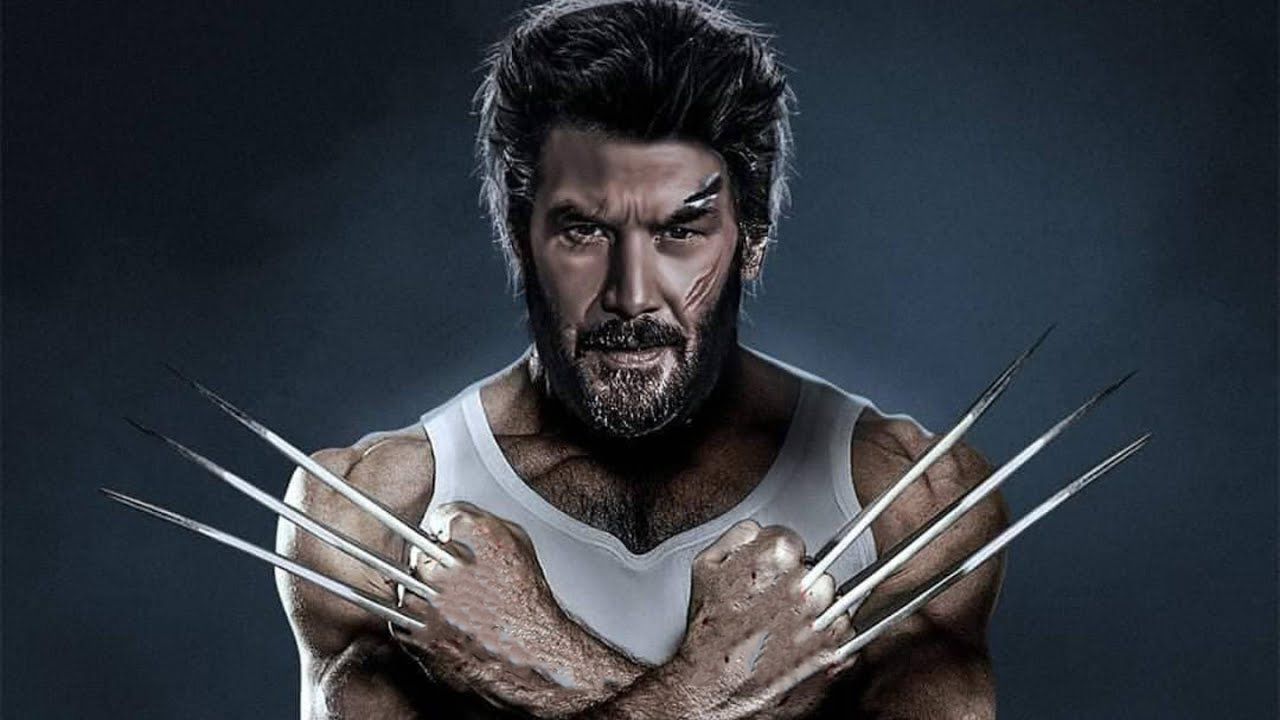 There is no denying that Hugh Jackman has been a fantastic face of the X-Men franchise, bringing Logan to life. Thanks to him, the world's most popular mutant is thoroughly entrenched in pop culture. It will be a chore to bring him into the MCU.
Unless your name is Keanu Reeves. Some detractors will always be wary of giving this guy his just due (thank you Bill And Ted). But he's been a top action star for 25 years now and even at over 50 years old still looks in his mid-thirties. Logan is good claws if the Keanu were to be tapped for the role.
4

Mark Hamill As The Joker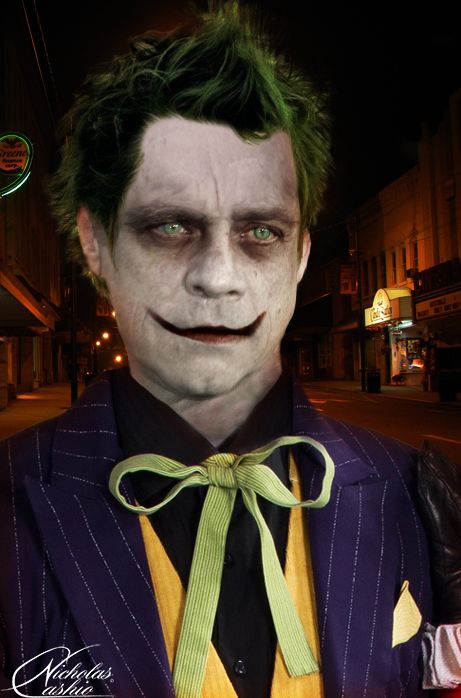 The man has been widely accepted by fans as the quintessential Joker for years. Not Romero or Nicholson, and Ledger comes in a very close second. Luke Skywalker himself, Mark Hamill has been voicing the Joker since the early nineties.
Give the guy a costume and put him on camera! No matter the medium or the rating, he's crushed it as the Joker. It's about time to put the king of the Clown Prince Of Crime on his throne.
3

Kristen Bell As Harley Quinn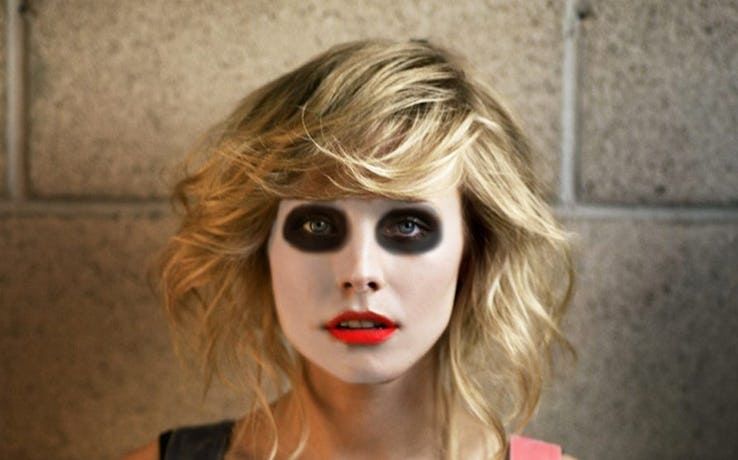 Christina Ricci might seem perfect to play Harley Quinn, but there is also a slew of fan pics of Kristen Bell as the same insane lady. But what if there were two Harleys? In Batman: White Knight, that's exactly the case. One Harley that wanted to reform the Joker, but when the Joker tossed her aside, Marian Drews became his new Harley.
The story is completely bananas (as most Joker stories are), but the thought of two Harley Quinns, one completely crazy but innocent and one that is completely crazy and wants the Joker to be just as twisted would be pretty cool to see both Ricci and Bell duke it out on screen.
2

Patrick Stewart As Mr. Freeze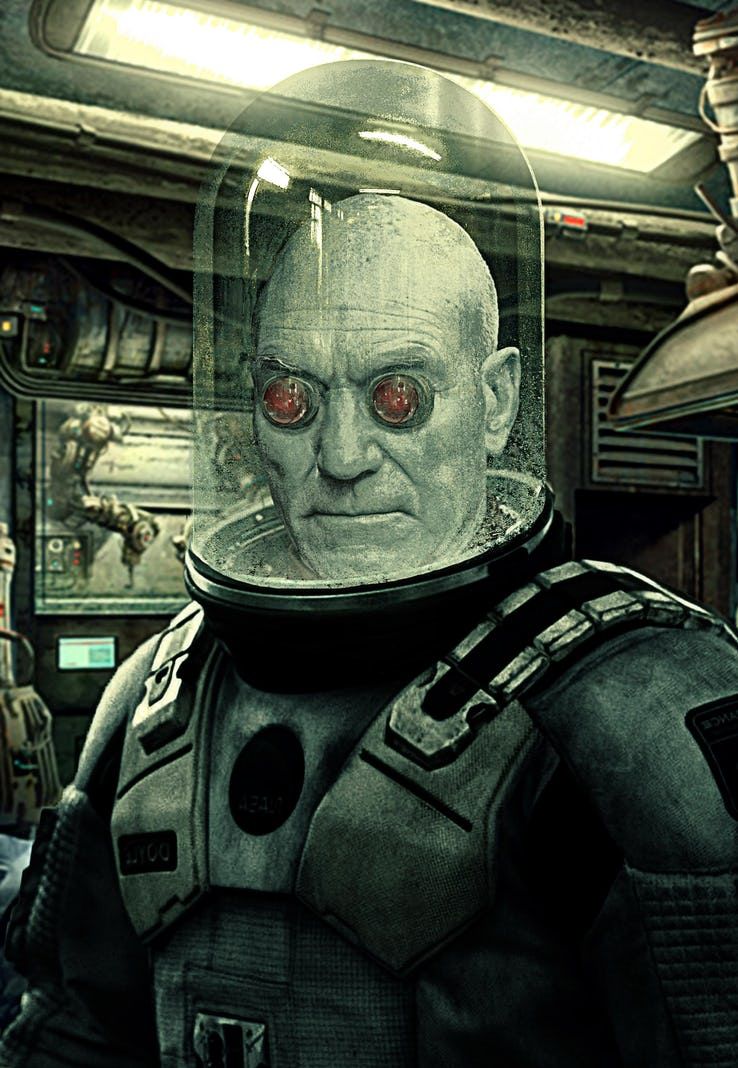 The Wizard Casting Call for X-Men got it right when they cast Patrick Stewart as Professor X. There was really no other choice. The guy would have been able to pull off a menacing Mr. Freeze as well, and one that might have saved the proceedings of Batman And Robin.
There is no way he would've been worse than the ultra–quippy, ultra–hammy "Ahhnaald." He was actually initially considered, but Joel Schumacher decided that Victor Fries must be chiseled out of a glacier.
1

Ronda Rousey As Captain Marvel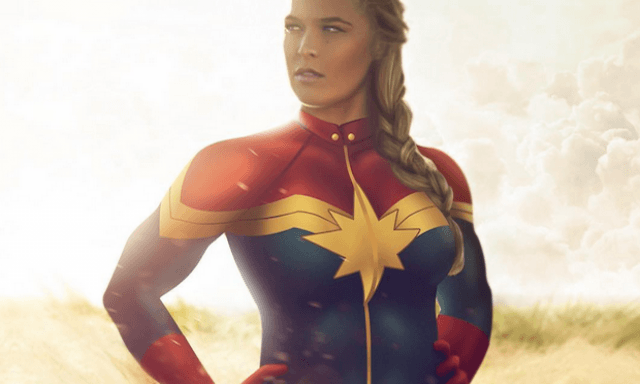 Ronda Rousey has been one of the pillars of the Women's Revolution that has taken place in sports. Her stint in UFC will be heralded and unmatched for years. Now, as the WWE Raw Women's Champion, she is gearing up to be part of the first ever women's main event at WrestleMania.
If she had her way, she might also be revolutionizing the MCU as Captain Marvel. She looks the part and already knew how to fight. She might have saved Kevin Feige a couple of bucks having to train Brie Larsen.