20 DC Characters Who Can Be In James Gunn's Suicide Squad (And Who Should Play Them)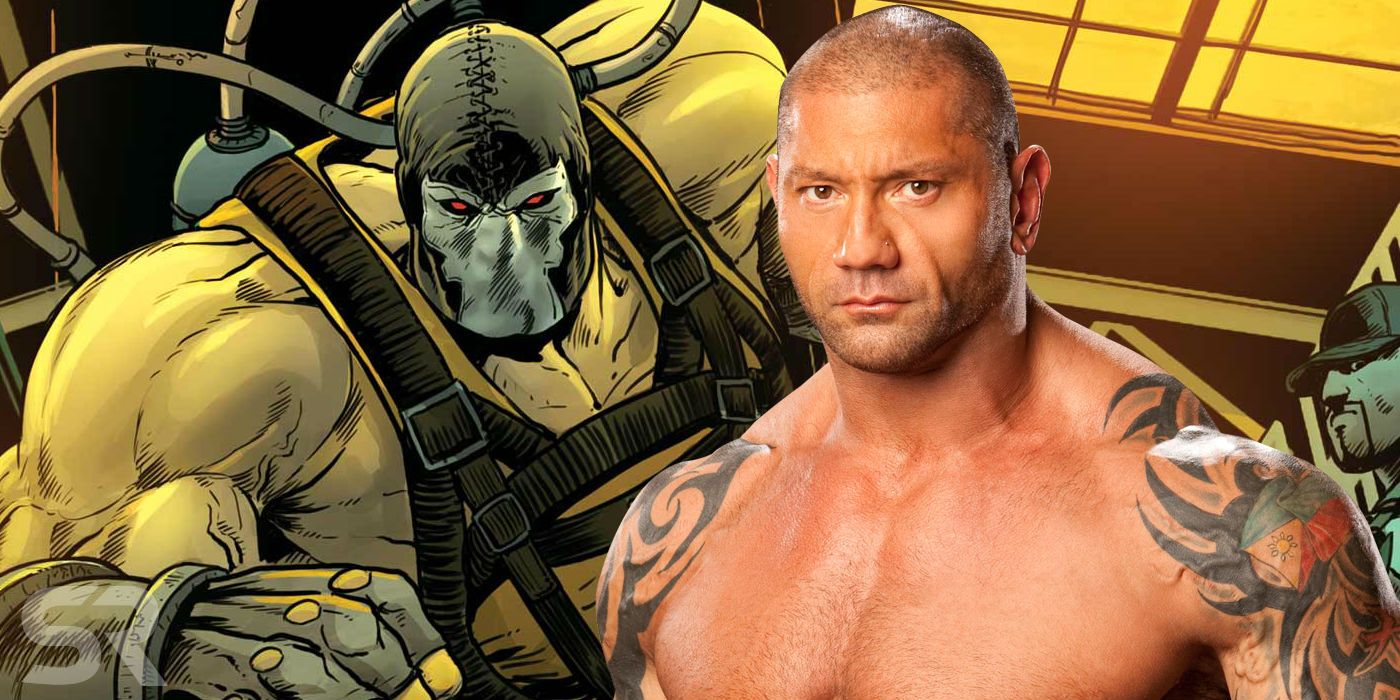 James Gunn may be off the Guardians of the Galaxy Vol. 3 project after being fired by Disney for some controversial tweets surfaced from long ago, but not only has he apologized and insisted that he's a much different person than he was at that period in his life; he's reportedly also getting another stab at creating a comic adaptation with the next Suicide Squad film.
While Marvel fans mourn the loss of the man behind some of the best movies in the MCU, it's quite possible that Gunn will give the DC universe the boost it desperately needs to really compete with Marvel.
While we'll have to wait and see what the actual film brings to the party, we have plenty of time to speculate about what its plot might be, what kind of tone to expect and above all, which characters might be included and who might be cast in those roles. While many of us are hoping to see some members of the Squad from the first film return, we're also crossing our fingers, wishing for a chance to meet more members who weren't included in the first movie. There's really an endless amount of speculation to enjoy here and many fans have already photoshopped their choices for the best portrayals of characters audiences have loved for decades.
Casting for these iconic personalities won't be an easy task, but here are 20 DC Characters Who Can Be In James Gunn's Suicide Squad (And Who Should Play Them).
20

Christina Ricci As Harley Quinn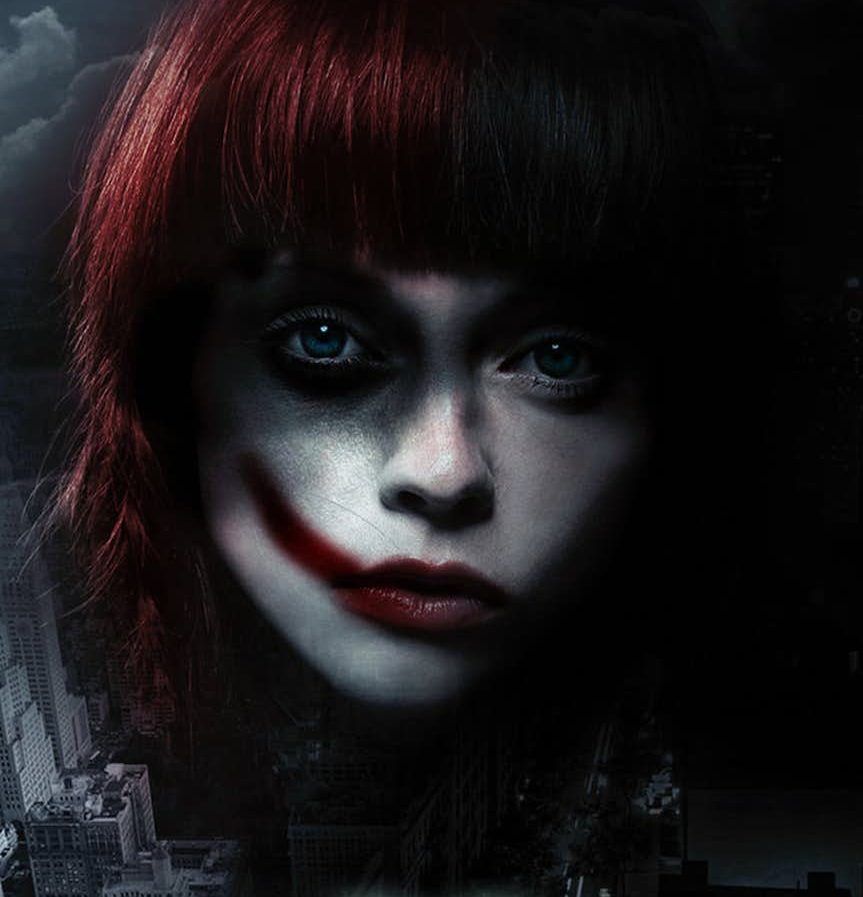 Let's be honest: Margot Robbie is a sure-in for Harley Quinn at this point. The star surprised many fans while proving others right with her incredible performance as the psychiatrist turned psychopath. Ensuring that Quinn not only shone as the premiere talent in a film with its problems, but that she would endure for her own film afterward, Robbie is a fan favorite, through and through.
We could definitely see this version of Harley in a Gunn movie.
If for some reason Robbie had to back out of the project, as much as it would pain fans, some have taken to casting other ideas for actresses who could play Harleen Quinzel. Artist D3SIGNMILTIA's piece depicts an interesting version of the character that might work well with Christina Ricci.
19

Joaquin Phoenix As The Joker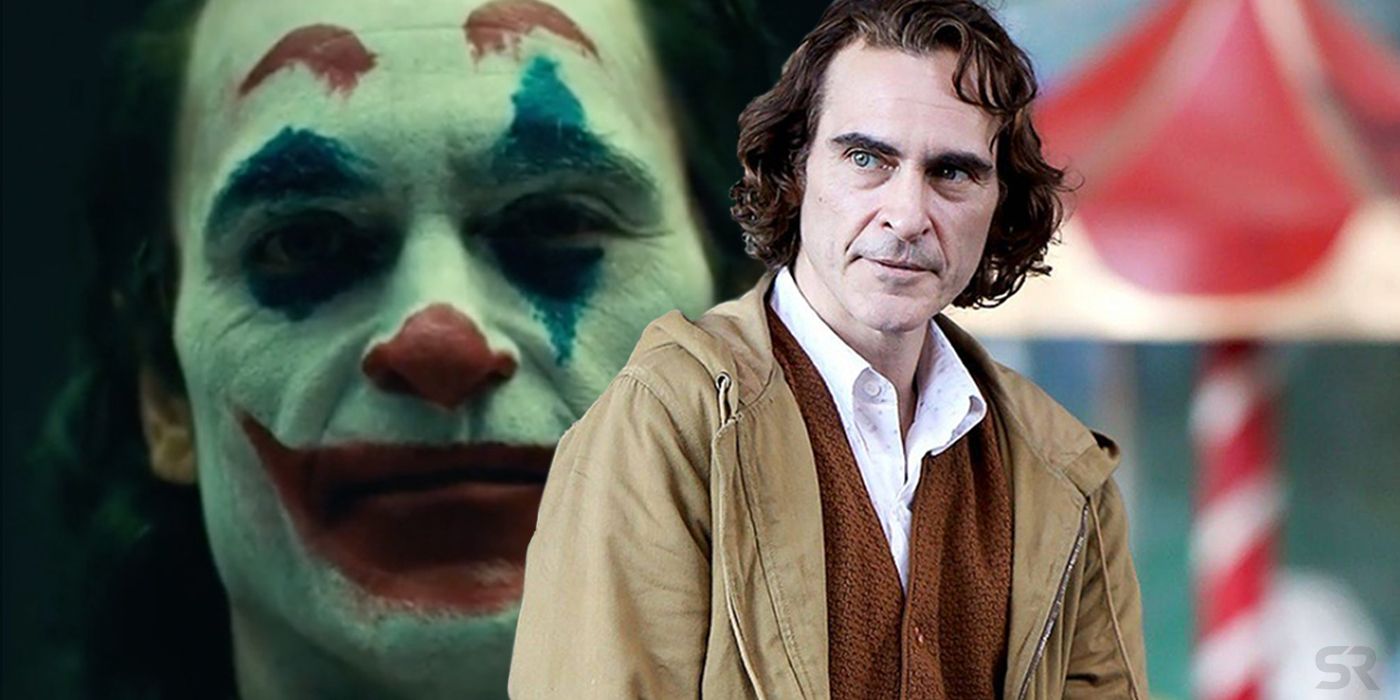 We've seen so many incarnations of The Joker over the years that it's getting more and more difficult to choose the perfect person to play an updated version of Batman's most notorious foe. Whether or not he'll be in the next Suicide Squad film is unclear. Who can measure up to Jack Nicholson's chilling Joker and Heath Ledger's perfect monster?
Joaquin Phoenix, currently starring in Todd Phillips' solo Joker, is certainly one candidate. Phoenix, who's also utilized some unorthodox acting methods in the past, might give us a bit more grave swagger as the criminal mastermind. His ongoing presence in the DCEU will likely depend on the success of Joker, due out in October 2019.
18

Neil Patrick Harris As The Riddler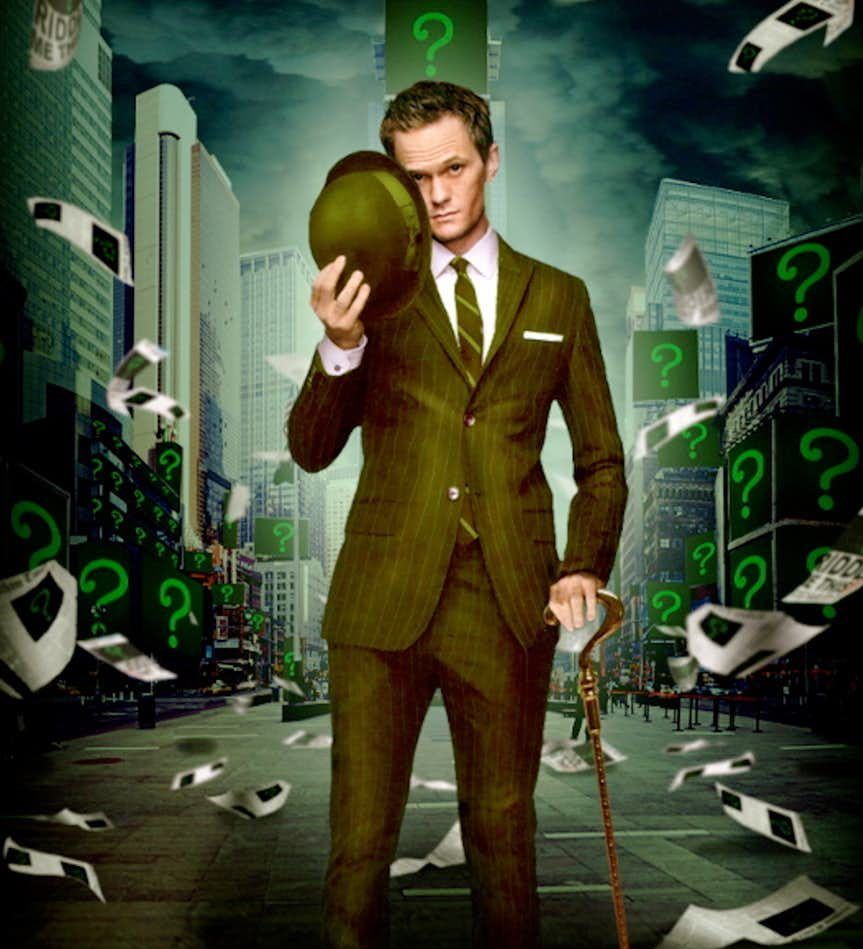 Everyone's favorite child doctor has grown up to become a much beloved singer, showman, and nemesis of the Baudelaire children. Neil Patrick Harris shines in just about everything he's in, so including him in the next installment of Suicide Squad makes perfect sense.
Harris as the Riddler is pure gold.
He's got the chops to bring the perfect blend of humor and intelligence that the Riddler needs to truly succeed, which might hopefully replace the slapstick Riddler we got in Batman Forever years ago. Harris isn't everyone's favorite for the Riddler, though; stay tuned for more artist manipulations involving the Riddler later.
17

Manu Bennett As Deathstroke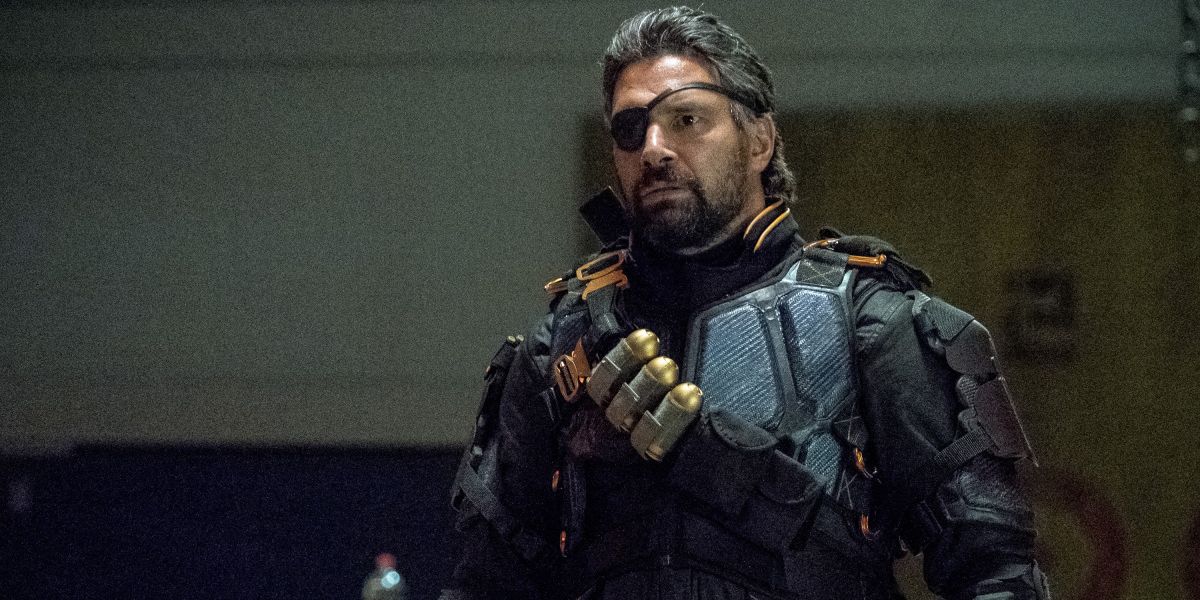 Given the fact that the Arrowverse and TV adaptations of DC stories have proven so successful, it makes sense to borrow from that character pool to not only connect the universe but to help ensure the success of Suicide Squad 2. If Gunn and company are planning on including Deathstroke in the sequel, we think Manu Bennet would be a clear choice for the character.
While some fans speculate that Joe Manganiello will play the part, since he is Mr. Wilson in Justice League and has announced that he's working on three more films featuring the character, his involvement in Suicide Squad 2 remains speculation at this point. Many believe that Deathstroke will indeed be a primary villain in the film, and Bennet has already proven that he would do the character justice.
16

Sophie Turner As Oracle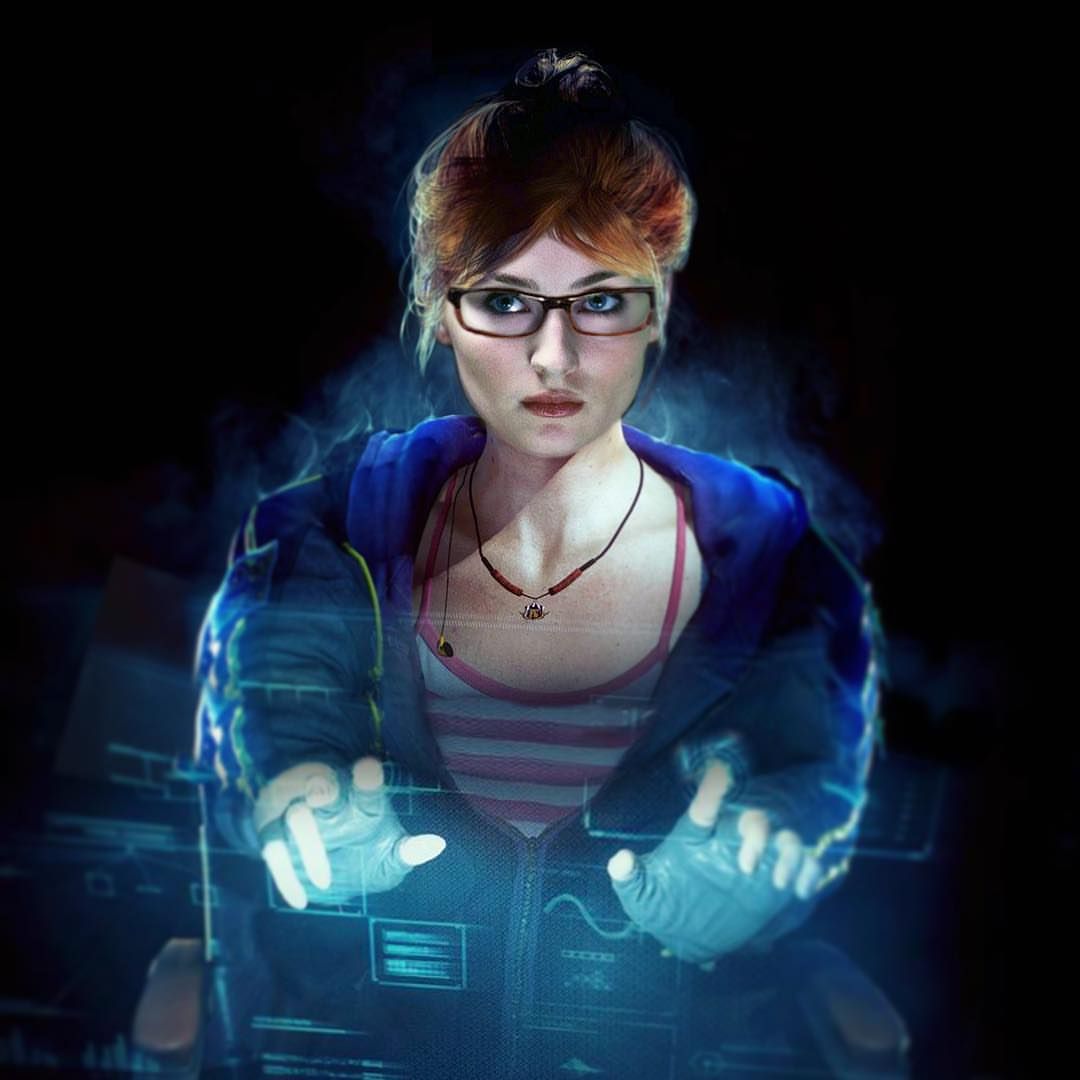 Lots of fans are imagining Marvel actors in DC roles, which is pretty delightful for those of us who Make Ours Marvel and DC. Sophie Turner, who gave us the Jean Grey that we were waiting for in X-Men: Apocalypse and is set to reprise the role in Dark Phoenix, would also make an excellent Oracle.
Barbara Gordon's time as Oracle has included a gig as tech support for the Suicide Squad.
With Ruby Rose's debut as Batwoman and a Batgirl movie announced, the inclusion of Oracle could provide some timeline intrigue. Plus, after decades of Batman saturation, this much Bat-women power would be so much fun.
15

Oprah Winfrey As Amanda Waller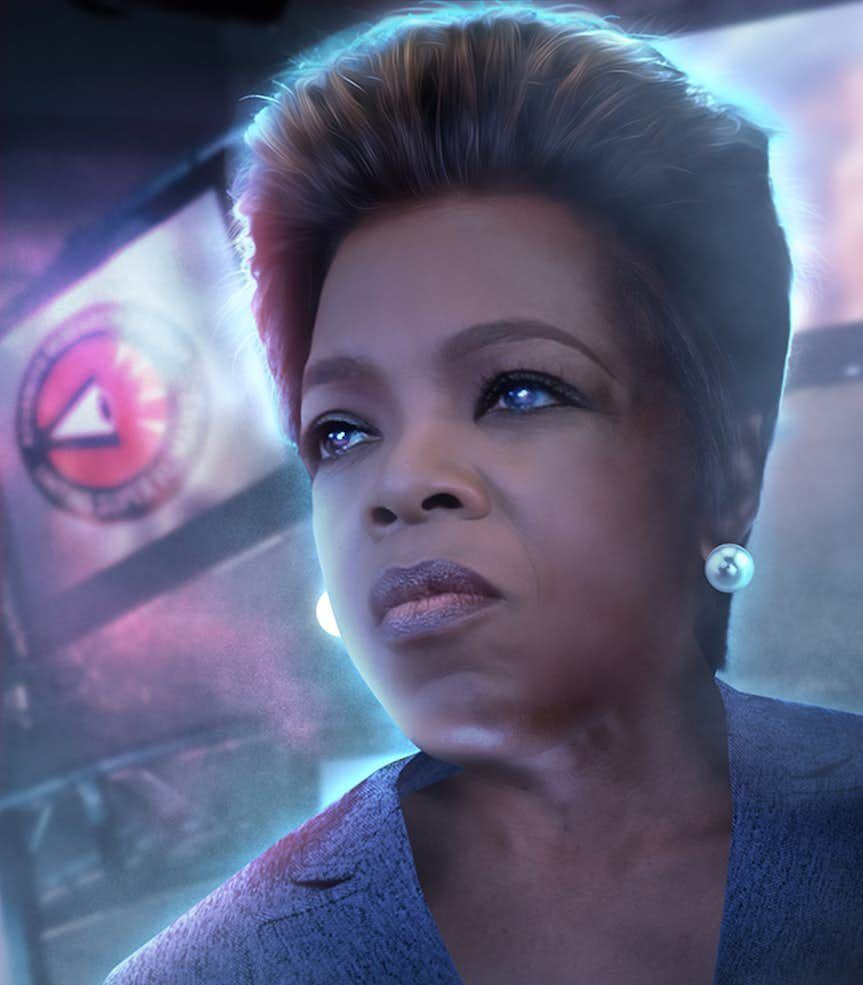 Viola Davis was a pretty stellar Amanda Waller, which comes as no surprise to anyone who has ever seen Viola Davis in anything. Davis could read a grocery list and deserve an Oscar. That said, Kode Logic has imagined what Oprah might bring to the role and we have to say that it looks impressive. Firm, ruthless and beautiful, Oprah's Waller seems to give the character a bit more experience points, which are conveyed in that hard gaze.
Davis has said that she loved playing Amanda Waller, who is aligned so well with her character Annalise Keating in the hit TV drama How to Get Away with Murder in many ways, but how much fun would it be to see Oprah bend the rules?
14

Will Smith As Deadshot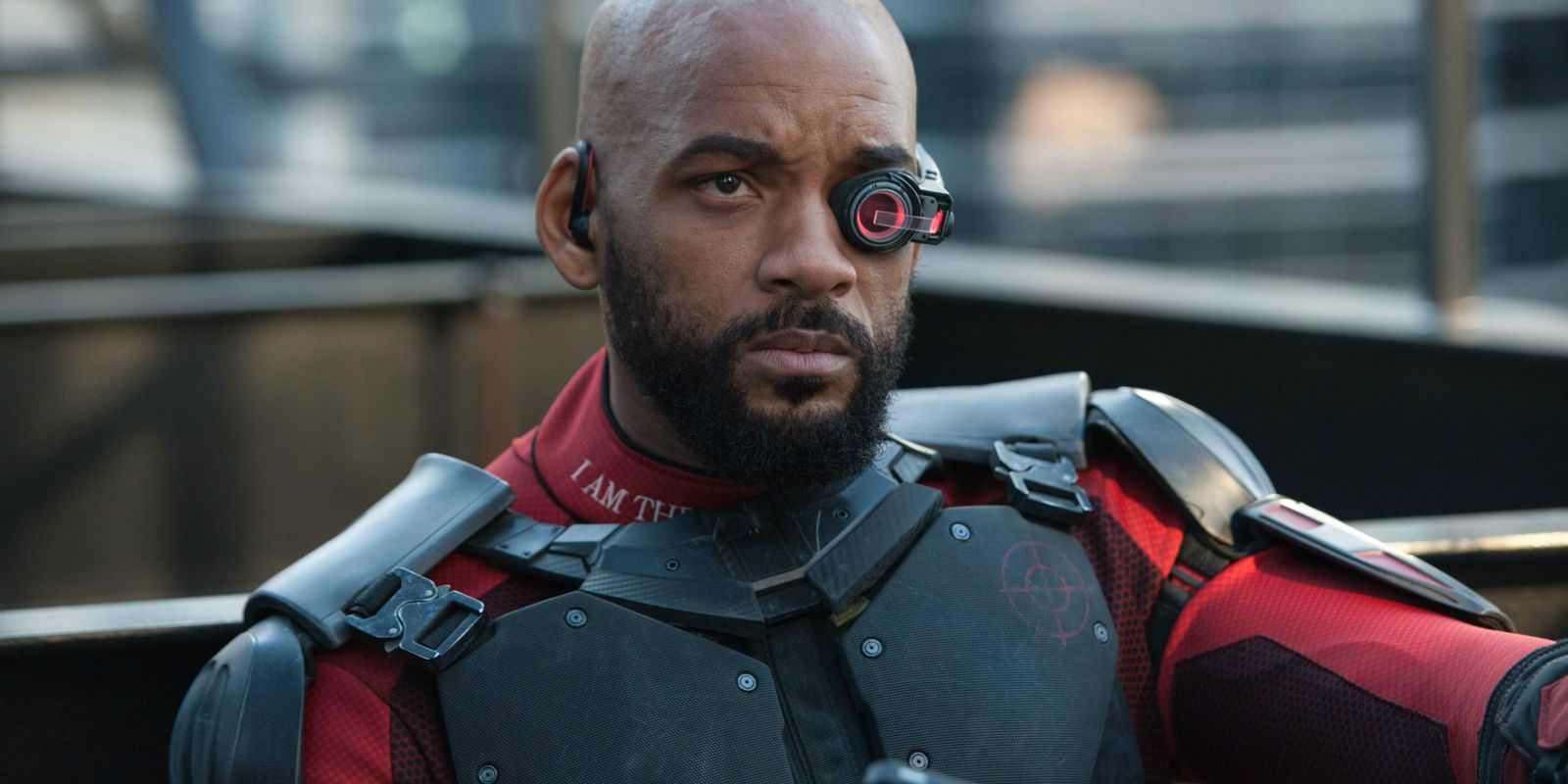 You don't mess with what works, and Will Smith certainly worked as Deadshot in the original Suicide Squad. He did so well, in fact, that plenty of people thought that he deserved his own film and said that they'd have watched Suicide Squad again if it only starred Smith. This really isn't a surprise, given Smith's star power, and it's been announced that he's returning to the franchise in the role again.
It's a good thing that we have some time before the movie's released, too, since Smith is set to star in Bad Boys for Life and Bright 2 around the same time. Smith's got three films releasing in 2019 alone, and while one is only a vocal role, he's definitely going to be busy for the next couple of years.
13

Jeffrey Dean Morgan As Batman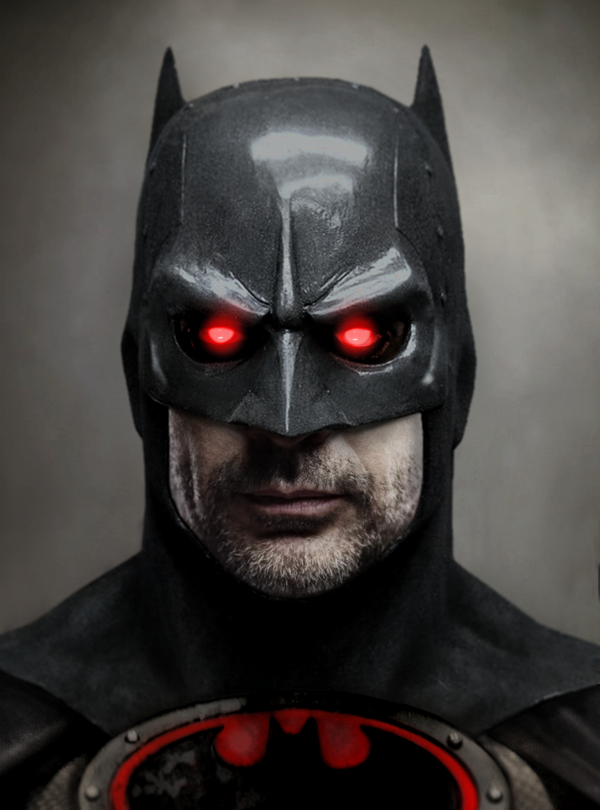 Utter the words "Jeffrey Dean Morgan" in the same sentence as "The Batman" and you're bound to get a room full of excited fans. He's absolutely perfect for Wayne in an adaptation of something like Batman Beyond, but we could definitely see him as the Batman in just about any adaptation of the series, and DeviantArt user evelius has given us some visual art to really picture the idea.
Morgan has the darkness and the voice necessary for Batman to match this ragtag team of violent convicts.
While Bale and Affleck had their time in the cowl, it's time for a new man behind the mask. Why not Negan?
12

Rila Fukushima As Katana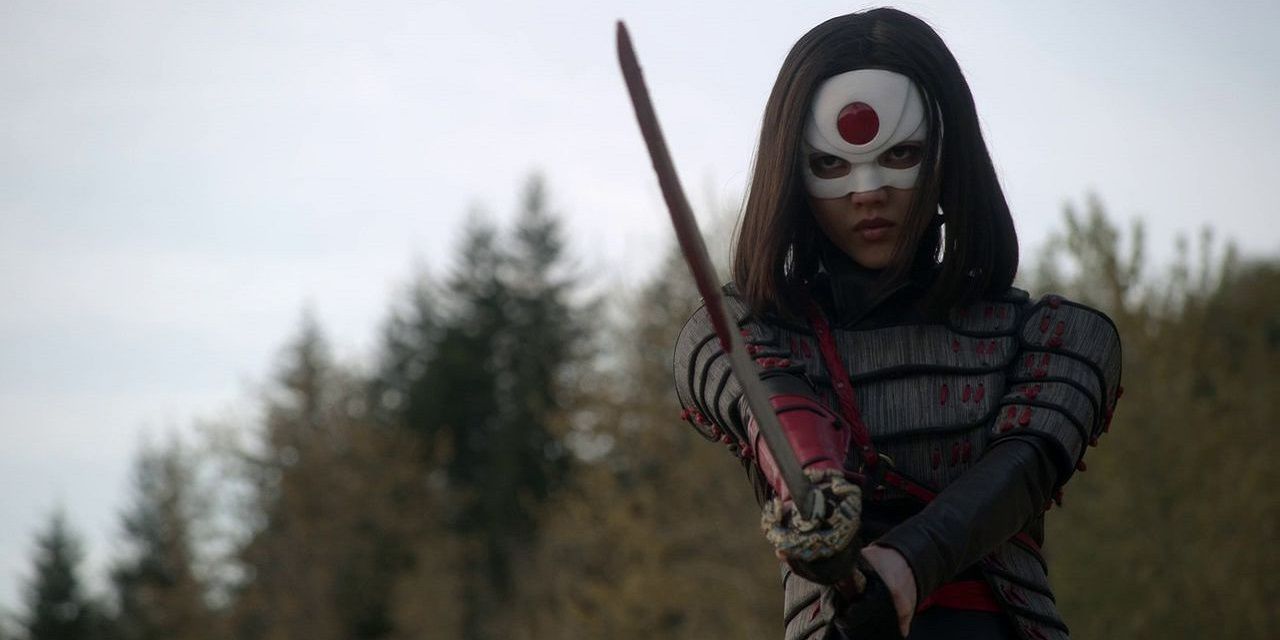 While Katana was featured in the first Suicide Squad film, most people believe her role was too small to really critique or appreciate. Japanese-American actress Karen Fukuhara wasn't bad in the role; she just didn't get much to do.
Adding Rila Fukushima in the second movie might lend Katana some traction given that she already portrays the character in the Arrowverse.
While Fukuhara, who is set to play Glimmer in the new She-Ra and the Princesses of Power TV series, is rumored to be reprising the role, Fukushima, star of last year's Ghost in the Shell, was also fantastic as Yukio in The Wolverine, which would give us another fun link between the DC and Marvel universes.
11

Emma Stone As Poison Ivy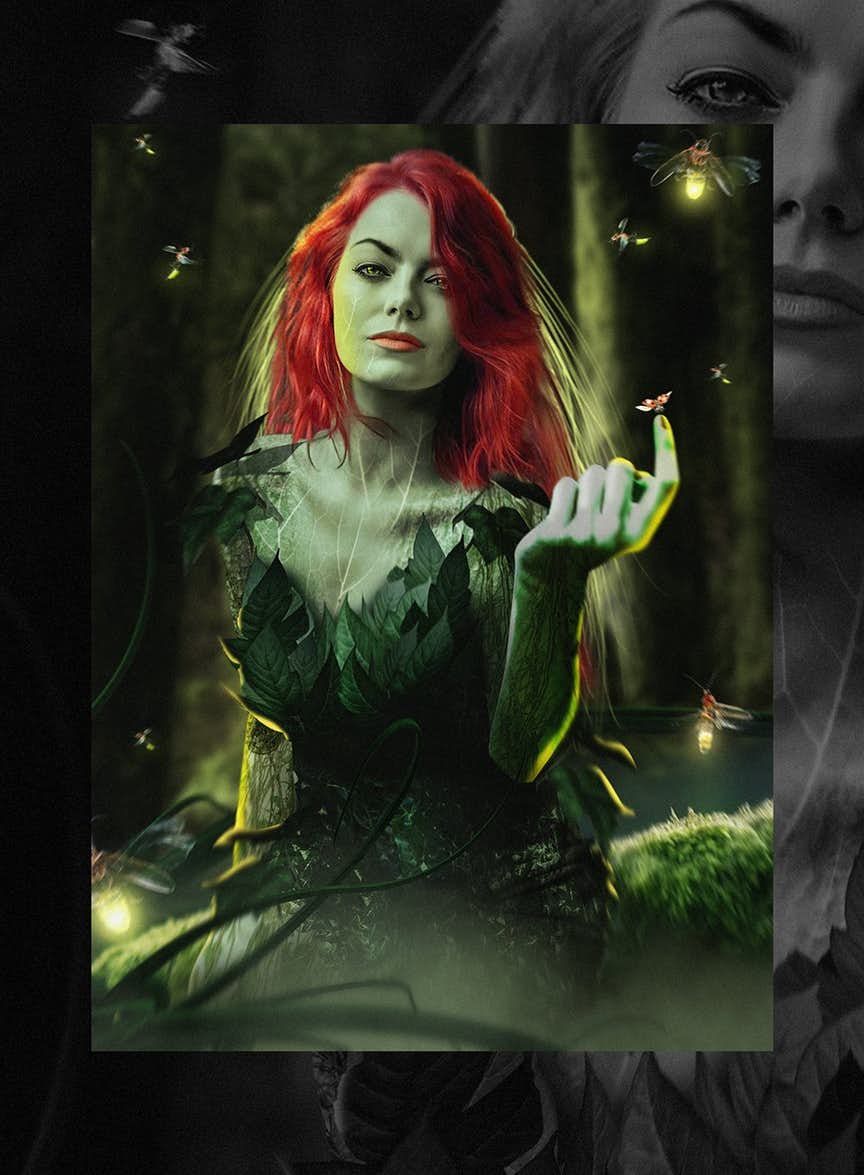 Who doesn't love quirky, smart, and funny Emma Stone? The actress would be perfect for an updated role as Poison Ivy following Uma Thurman's beautiful but wonky portrayal of Pamela Isley. One of BossLogic's many creative manipulations, this artwork features Stone as the iconic plant-loving villain and it's pretty impressive.
We already know that Ivy will be a big part of the upcoming Gotham City Sirens film, which will also feature Harley Quinn and Catwoman at its heart, so why not include her in the Suicide Squad movie as well? There are several other cool artist manipulations of actresses who might be great in the role, such as Jessica Chastain, so it's going to be a tough one to cast.
10

Kristen Wiig As Cheetah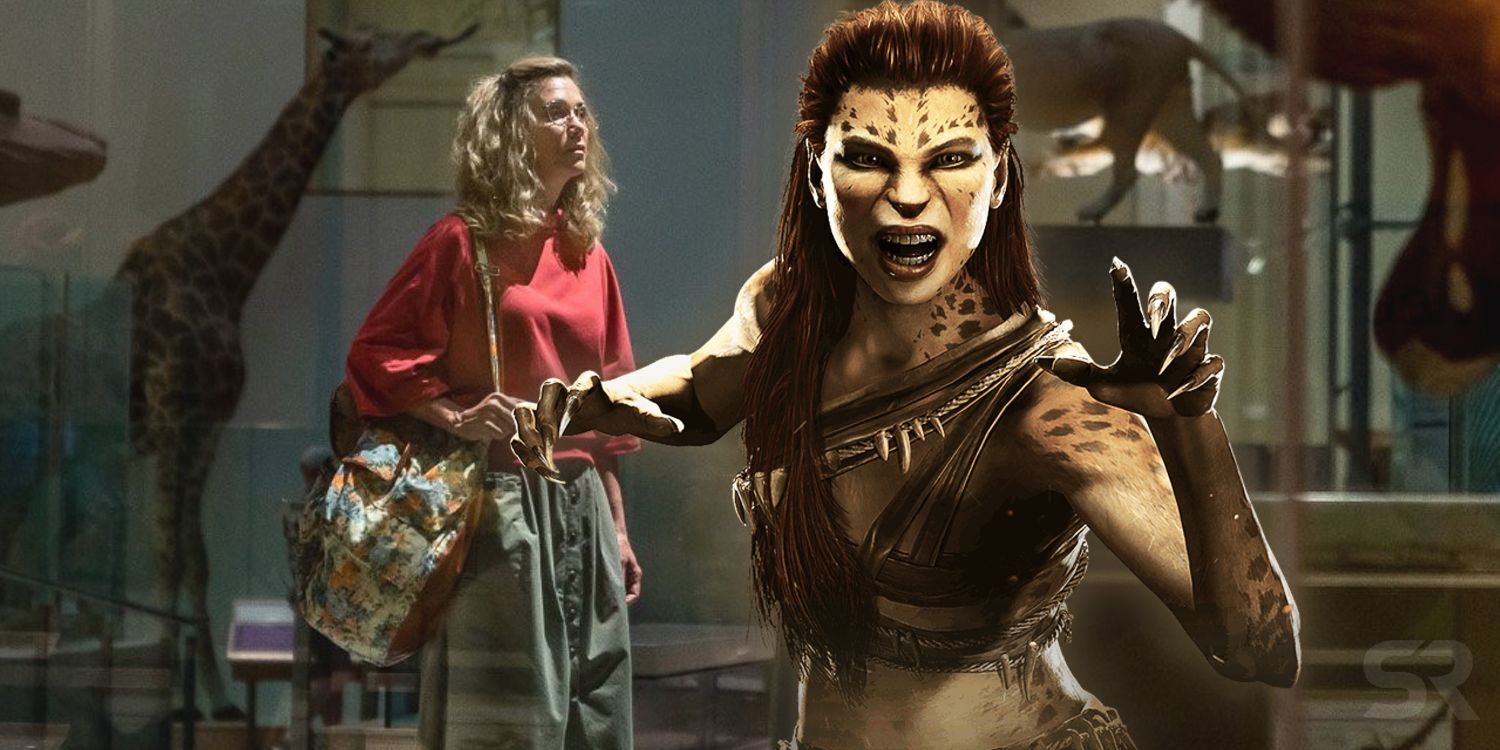 Many of us can't stop celebrating Kristen Wiig being cast as Cheetah in Wonder Woman 1984. The strongest thing the DC movies have going for it right now is all the incredible female characters, most notably Harley Quinn and Wonder Woman, and we can't wait to see where Aquaman takes us. If all goes well it would make perfect sense to include Wiig in Suicide Squad 2, especially since weaving in characters from multiple films would help provide better continuity for the DCEU.
Wiig is funny, smart, and beautiful, and we think she's going to make an excellent foe for Wonder Woman.
In that case, her inclusion in another movie would also be fantastic to see.
9

Nathalie Emmanuelle As Vixen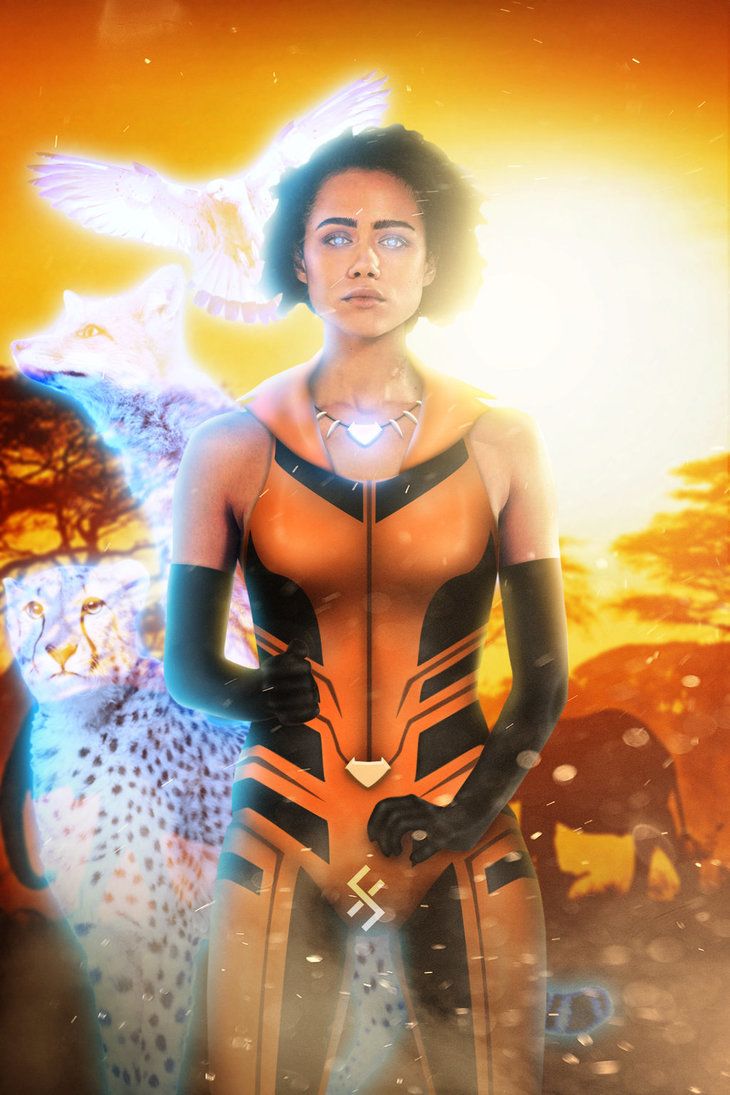 DeviantArt artist farrou has created some truly amazing fanart of DC characters, and one of them, which features Nathalie Emmanuelle as Vixen, makes us believers. While we're not sure if Emmanuelle has a Tantu Totem, we're pretty sure she could make it work if Gunn and co. gave her one. The actress, best known for her role as Missandei on HBO's Game of Thrones, is definitely ready for a a super suit and action in a big movie like this.
Then again, Jada Pinkett Smith has expressed interest in the role of Vixen, which would not only be interesting due to her husband's presence in the movie but also due to her previous DC role as Fish Mooney in the TV series Gotham. Both actresses would be well-cast for the movie.
8

Jake Gyllenhaal As The Riddler
Do we really need the Riddler to come out and play in Suicide Squad 2? After the weirdness of Batman Forever and the sinister developments of Gotham, perhaps it's time to reinvent the villain. Jake Gyllenhaal makes sense to play the villain not only because he was David Goyer's original choice to play Batman in the Christopher Nolan movies, but because this fanart made by Vaskoho is something to behold.
While there are several people who could pull off the role, we think Donnie Darko has a fighting chance.
Fans point out that there were some Riddler Easter eggs in the Batman v Superman movie, so it's possible that we'll see The Riddler on film someday.
7

Dave Bautista As Bane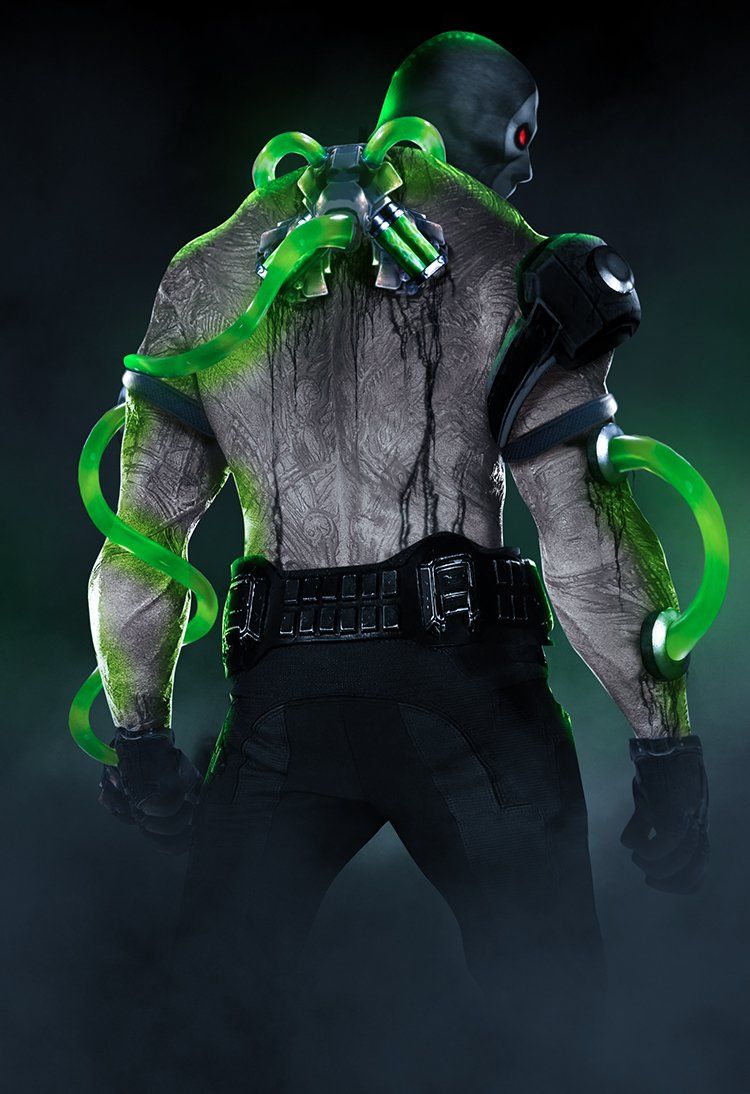 Can we all agree that, no matter the context, Dave Bautista must appear in Suicide Squad 2? Not only has the Drax actor delighted us all with his hilarious yet poignant portrayal in the Guardians of the Galaxy series, but he's also publicly stated that he supports Gunn and wants to be involved in his next project.
We're pretty sure any role could be molded to make room for such a beloved actor, but as as BossLogic has pointed out, he'd make an excellent Bane. After having two Banes that didn't work so well in the Batman universe, we could definitely use a fresh face for the role. If he's not Bane, Bautista would make a fantastic Solomon Grundy, too. We're not too picky on this one.
6

Michael K. Williams As Black Manta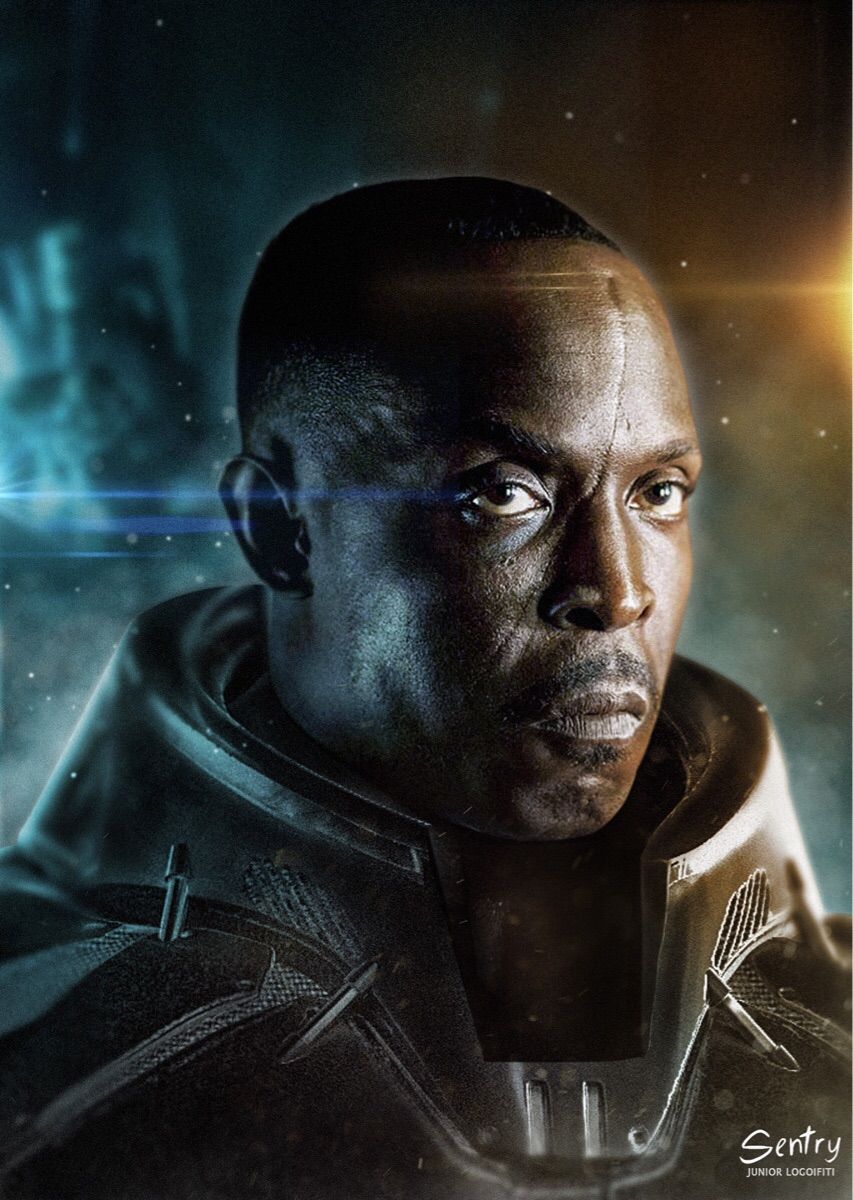 Could Black Manta make an appearance in Suicide Squad 2? It's too early to rule anything out and many fans think he'd make a good inclusion, particularly following the Aquaman movie. While the majority of his screen time might simply have his head shrouded in a big bubble, his casting would be nonetheless important. Artist diamondking13 suggests actor Michael K. Williams for the job and we love the idea.
It would be cool to see how Gunn and co, would update the suit for a more modern, movie-friendly look.
Famous for his critically acclaimed roles in The Wire and Boardwalk Empire, Williams was just cast in Jordan Peele and Misha Green's Lovecraft Country, but Suicide Squad 2 is far enough in the future to give him time for both gigs.
5

Bill Skarsgård As The Joker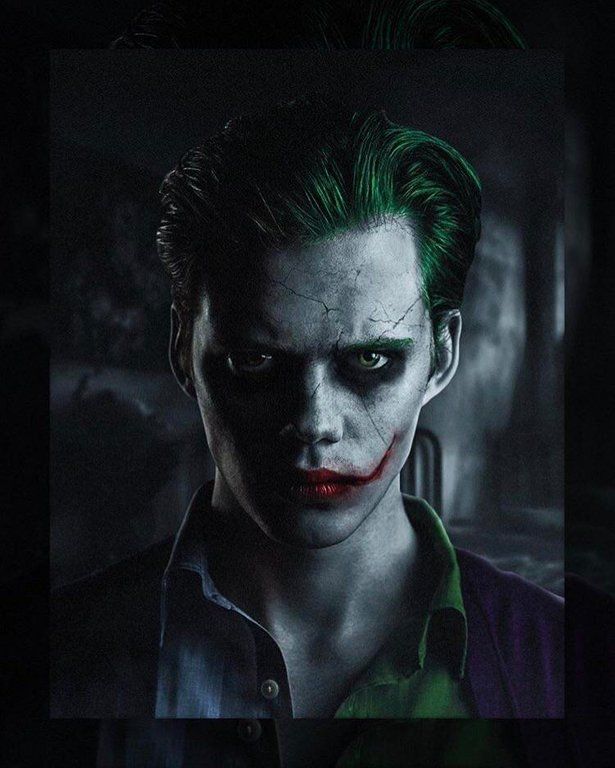 This one is a no-brainer. Many of us just don't care to see Jared Leto return as The Joker and it's quite possible that The Joker won't even see a second of footage in the second film. While we'd all probably be okay with that, if a new Joker is cast, Bill Skarsgård is a fantastic choice.
Skarsgård is hot right now following his success as Pennywise in the new adaptation of Stephen King's It. He also played a less troubling character in Castle Rock over the summer, proving his mettle yet again in King's world. Considered one of the good things to come out of Netfix's Hemlock Grove, Skarsgård could probably do the Joker justice, as artist aikoaiham has shown.
4

Teresa Palmer As Killer Frost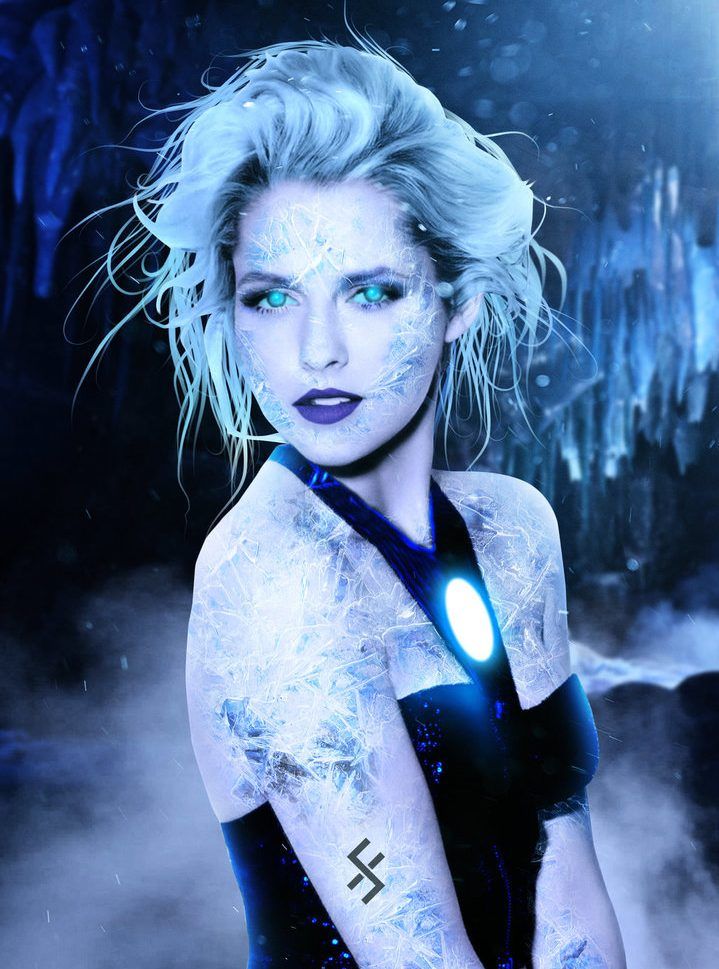 After witnessing Killer Frost in the Arrowverse, many fans are calling for her inclusion in Suicide Squad 2. DeviantArt creator farrou has imagined what it might look like if Teresa Palmer played the villain and it's a pretty spot-on representation.
The Australian actress is no stranger to action movies and could do well in the role.
Kristin Bauer van Straten has already voiced Killer Frost in the animated Suicide Squad: Hell to Pay, while Danica McKellar voices her in Lego DC Superhero Girls. She's also been in 2009's Public Enemies animated feature between Batman and Superman, but she's never been in a live action movie before. Danielle Panabaker portrays the character in The Flash, but she hasn't made a film in a few years.
3

Jon Bernthal as Rick Flag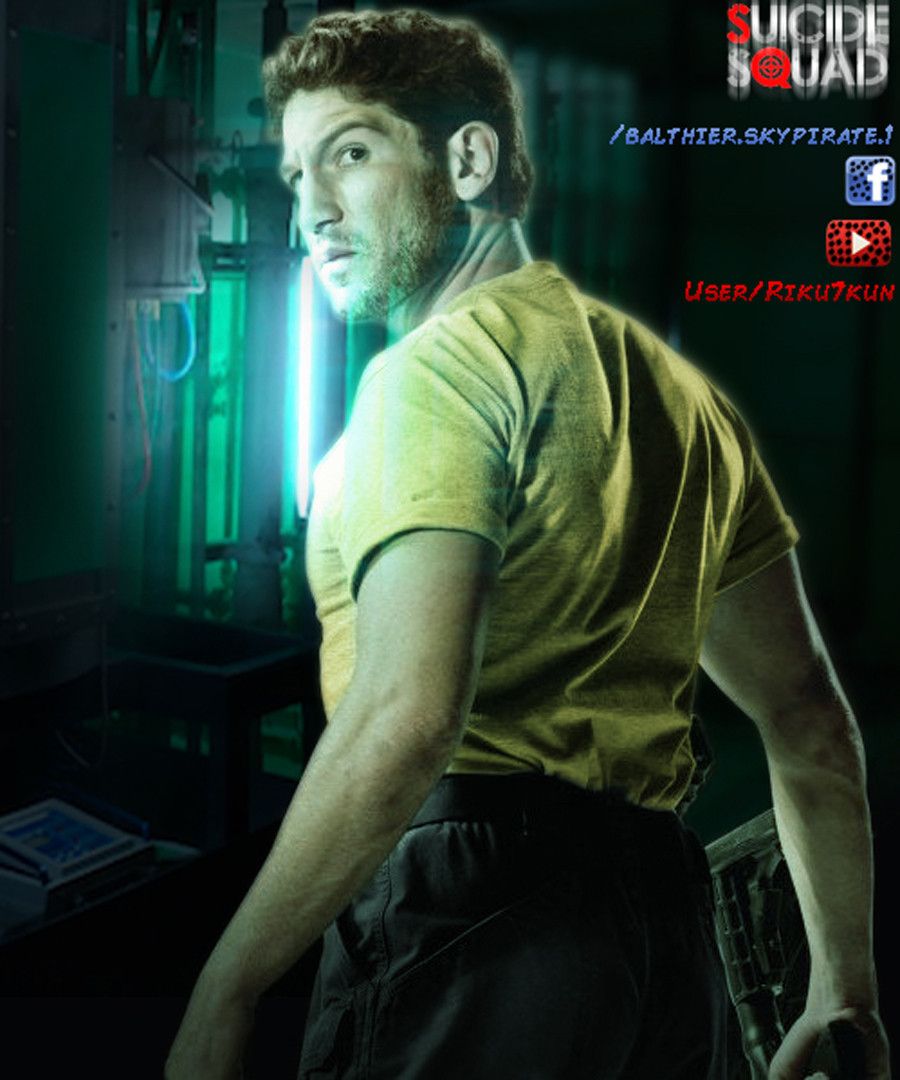 Jon Bernthal is another actor already present in the MCU, portraying the most accurate and adept version of the Punisher we could ever hope for, so tossing the talented actor into the DC mix would just be plain fun. It's not that Joel Kinneman was terrible as Rick Flag, and he's done a great job standing up for the original film and its purpose, but Jon Bernthal would just be better.
The skill Bernthal has in striking that tricky sweet spot between ruthlessness and gravitas while still being a compelling, empathetic human being isn't something anyone can do. Artist Riku7kun shows us what Bernthal as Flag might look like. It's a little bare in comparison to Kinneman's look, but that might actually work with Bernthal.
2

Josh Gad As The Penguin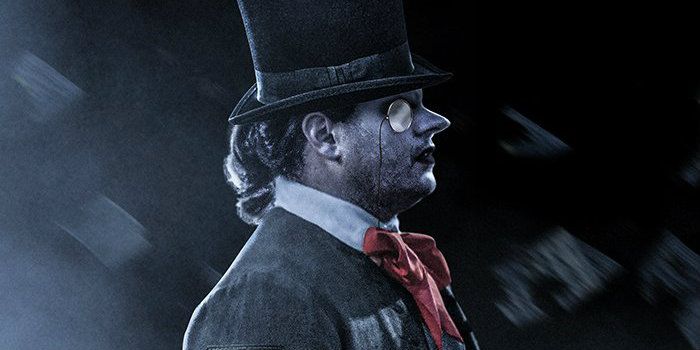 It's no secret that Josh Gad wants the role of The Penguin, having pushed for it himself in social media, and fans are clamoring for the opportunity to see the voice of the snowman, Olaf, and Gaston's buddy LaFou in a much more sinister role.
Whether or not Gad will show up in The Batman remains to be seen but he definitely has the flippers to play the beloved villain.
BossLogic has given us some art imagining what he might look like in the role and it can only get better from here. In March, Gad started hilariously trolling Matt Reeves on Twitter, sending him animated penguin GIFs and hinting at what he could bring to the Batman franchise.
1

Margot Robbie As Harley Quinn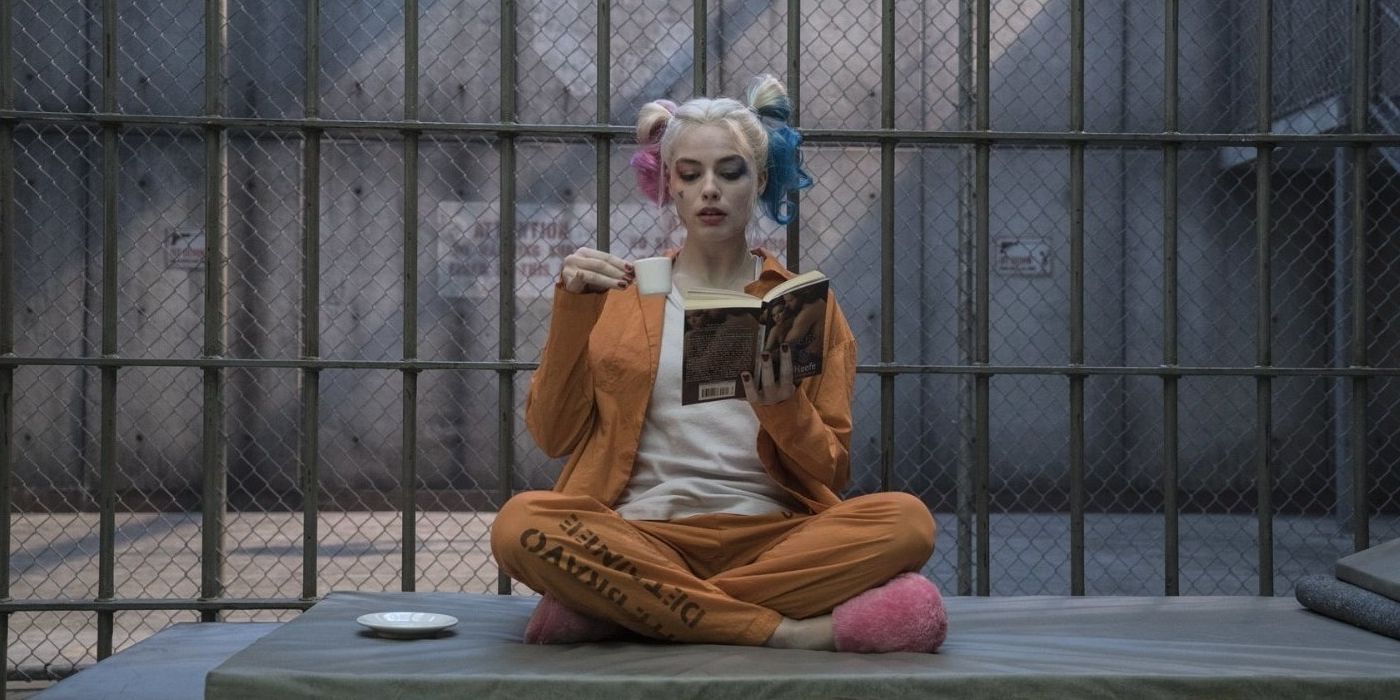 It's an obvious inclusion, but it's necessary. While the original Suicide Squad, hyped up to be the most incredible DC movie of all time, had plenty of problems, most fans and critics agree that the shining star of the whole production was Margot Robbie as Harley Quinn. Robbie's portrayal was everything we hoped for-- brutal, nuanced, and a delicate balance between her joker obsession and Harley coming into her own person without being too over-the-top.
Who isn't excited to see Robbie return as Harley in theBirds Of Prey adaptation featuring the awesome women of DC, which is so ardently anticipated that it pushed Suicide 2 to the back burner? After this much love, Robbie has to be in this universe.
---
Who do you most want to see in a new Suicide Squad movie? Let us know in the comments!