10 Sam Rockwell Roles You Forgot About
There are certain criteria for being a Hollywood A-lister and nobody is crossing off items faster than Sam Rockwell. Host SNL? Check. Win an Oscar? Check. What's left on the list? How about a miniseries? Rockwell is about to star in the upcoming eight-part FX series Fosse/Verdon, playing notorious Broadway choreographer Bob Fosse. He also recently starred in the indie-drama film The Best of Enemies, in which he plays a white supremacist opposite Taraji P. Henson. Sam Rockwell is everywhere right now and shows no signs of slowing down.
RELATED: Everything We Know About Fosse/Verdon So Far
But this smooth-dancing, fast-talking cinematic firecracker wasn't always so recognizable. Once upon a time, Sam Rockwell was better known as "that guy in that movie." People knew him by face, recognized his talent, and yet he was never seen as a leading man until quite recently. Throughout his career, Rockwell has appeared in everything from big-budget sci-fi flicks to quirky indies, even a superhero film. No matter if he's the first actor credited or the fifth, Rockwell never fails to deliver a stand-out performance. Here are 10 Sam Rockwell Roles You Forgot About.
10

The Way Way Back (2013)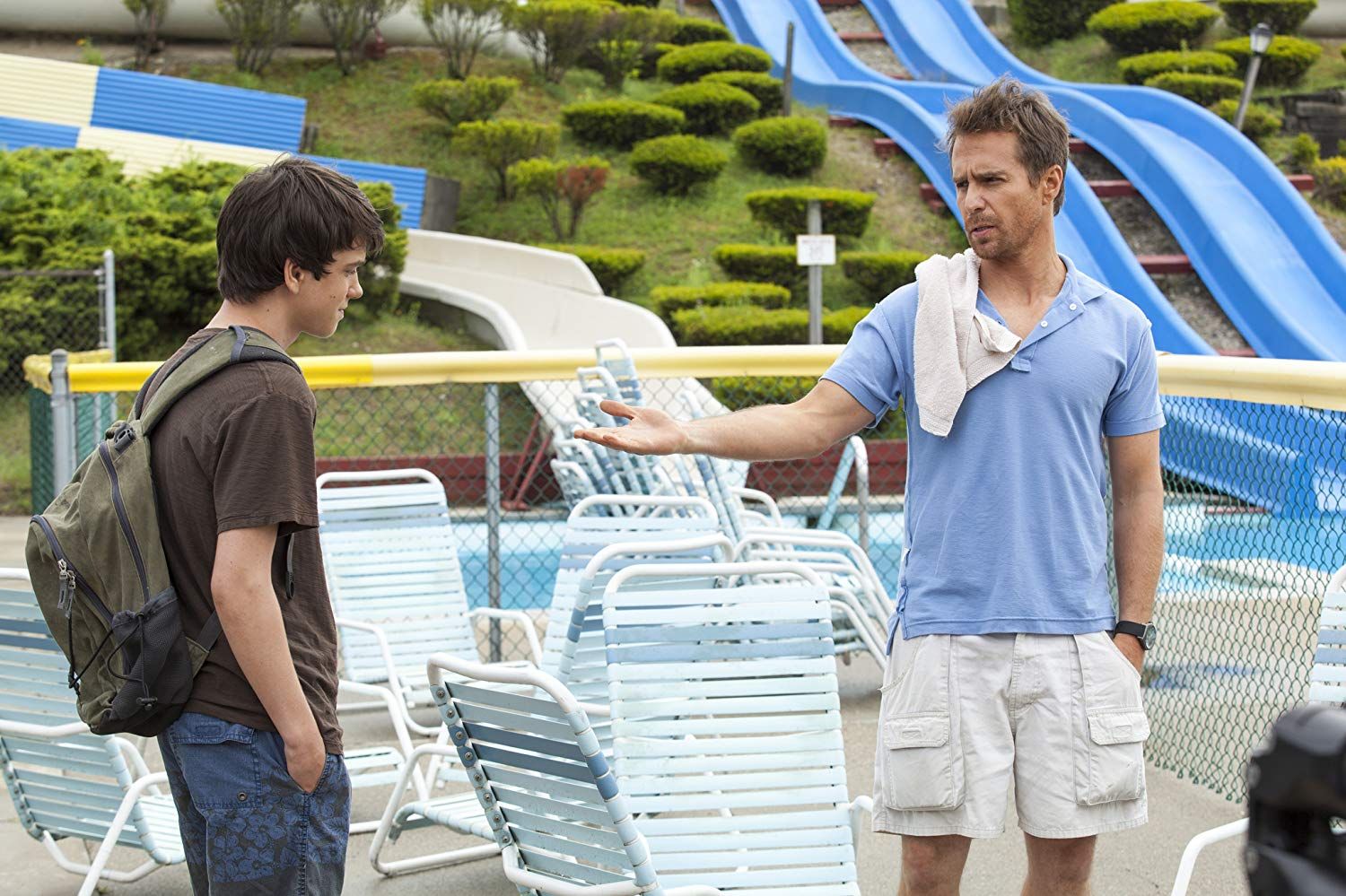 The Way Way Back is a sweet, coming-of-age indie flick in which Sam Rockwell plays Owen, a slacker water park manager who takes shy, fourteen-year-old Duncan under his wing. Though we root for Duncan as he gradually gains the confidence to talk to his crush and stand up to his mom's obnoxious boyfriend, Rockwell's performance as Owen is what really pops off the screen. Owen's not all flip-flops and wisecracks—though they're pretty hilarious. He has an unexpected depth to him and gives Duncan a profound level of sympathy and wisdom nobody else ever has. There's no doubt about it; in this role, Rockwell makes a splash.
9

Seven Psychopaths (2012)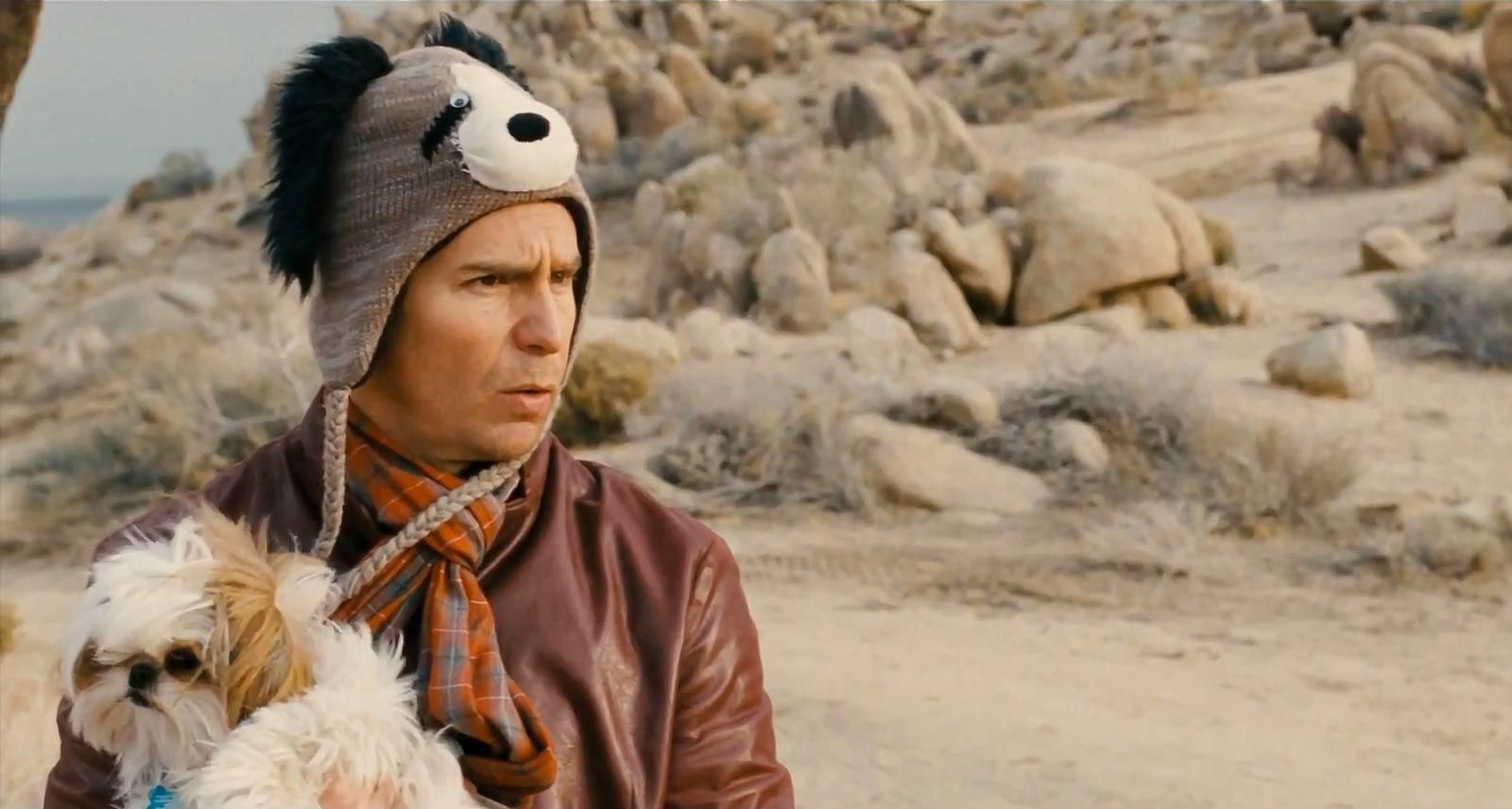 This is Rockwell's first collaboration with director Martin McDonagh. The second was Three Billboards Outside Ebbing Missouri, which earned Rockwell his Oscar. Seven Psychopaths is a circus of insanity and Rockwell's the ring-leader. He plays a dog-napper—that alone should sell the movie—who nabs a crime boss' pooch. This leads to a series of increasingly zany events and Rockwell, clad in the ever-so complementary cognac leather jacket and crochet dog toque—absolutely shines. Rockwell achieves the impossible—being the craziest guy in a movie co-starring Christopher Walken.
8

Iron Man 2 (2010)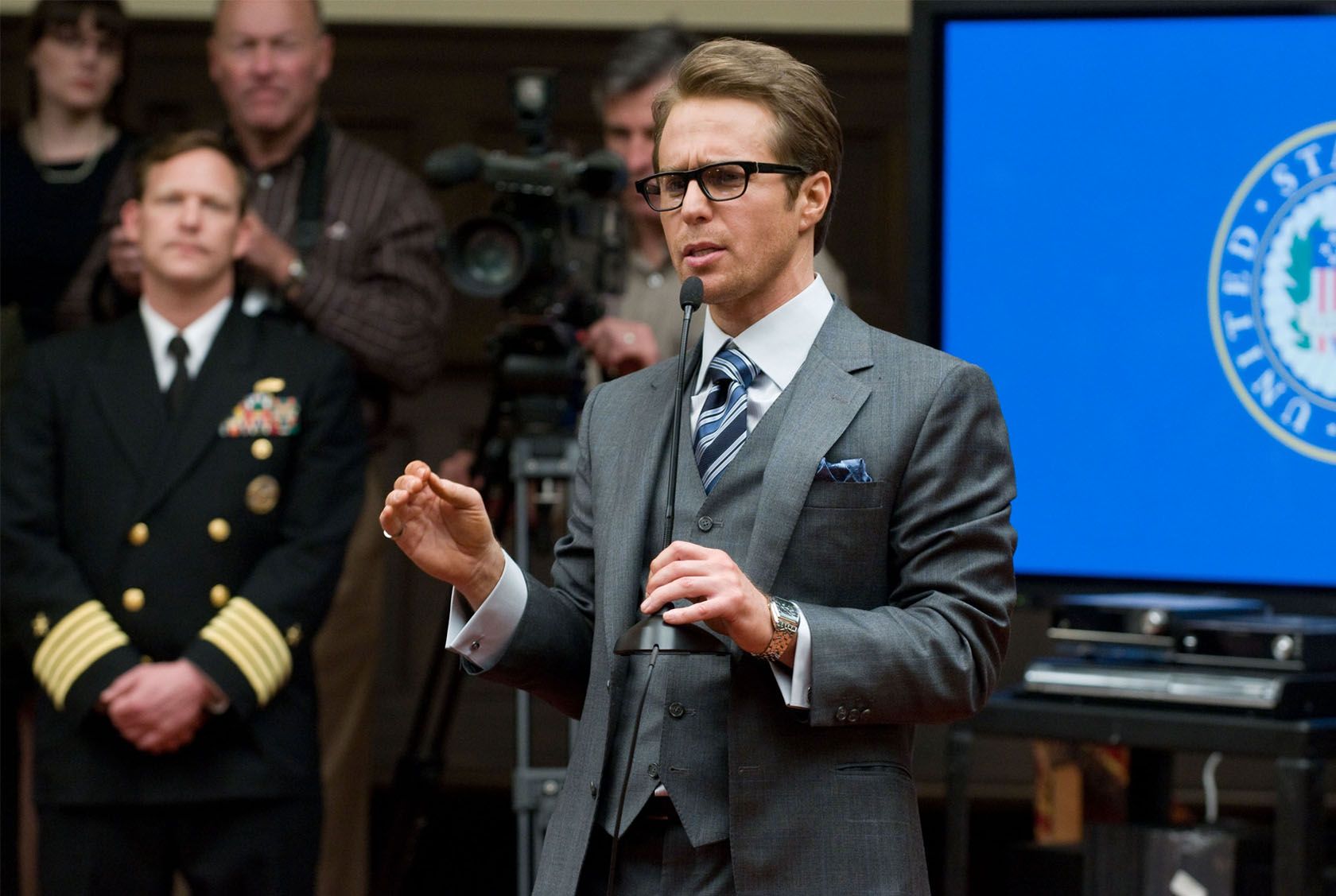 Outshining Tony Stark is a tall order, as Sam Rockwell can attest. He was actually a contender to play Iron Man and though he would have done a stellar job, Robert Downey Jr. has made the role legendary. But Rockwell still gets to have his fun in the sequel, as villain Justin Hammer, a weapons manufacturer. Hammer is a fun-house mirror to Tony Stark, what the admitted narcissist would look like if he were a bad guy. Though Iron Man 2 is considered to be a small dip in the franchise's quality, Rockwell is in usual top-form.
RELATED: Sam Rockwell is Open to Reprising Justin Hammer MCU Role
7

Moon (2009)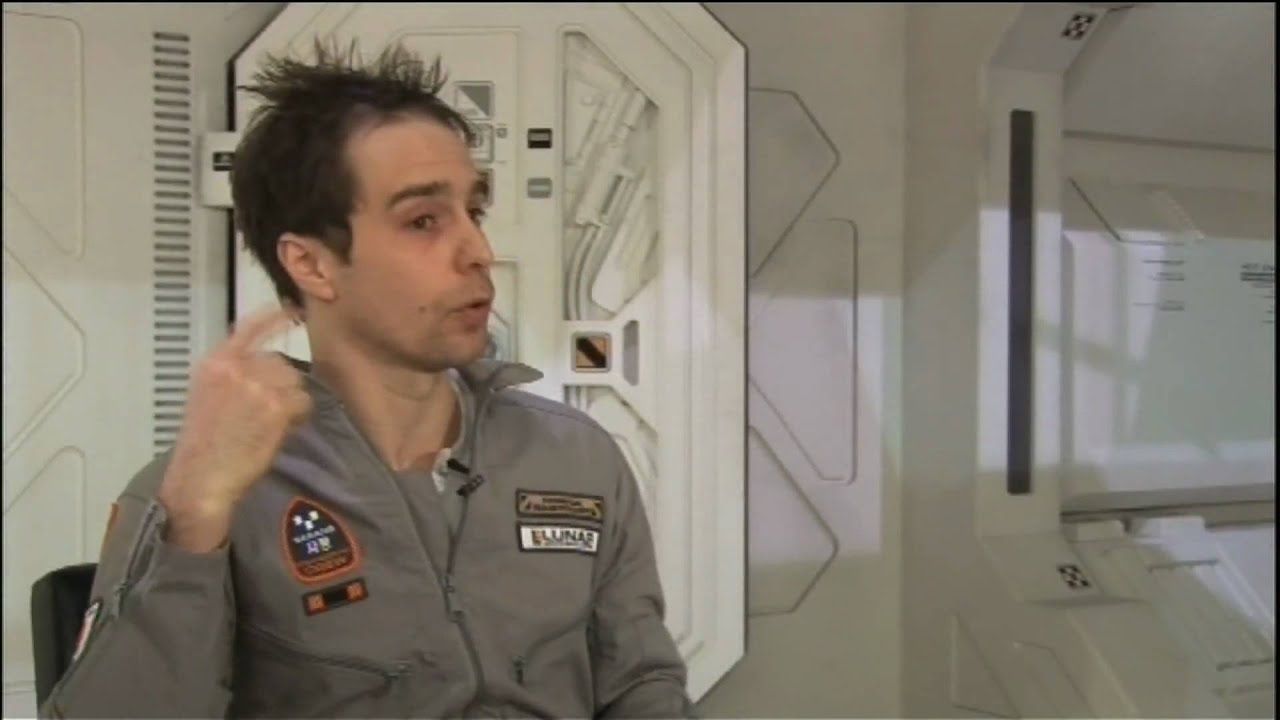 Though Rockwell may not have been a household name in 2009, he was certainly well-regarded in the industry. So much that director Duncan Jones developed the project specifically for Rockwell. Moon tells the story of astronaut Sam Bell (Rockwell) who is at the end of his three-year contract of a solo mining mission on the moon when he experiences a bizarre health crisis. The film garnered universal praise, particularly for Rockwell's performance. It's not just any actor who can carry a feature-length film almost entirely by themselves, and here Rockwell eclipses any doubt that he's not at the top of his craft.
RELATED: 10 Great Movies Inspired By Star Wars
6

The Hitchhiker's Guide to the Galaxy (2005)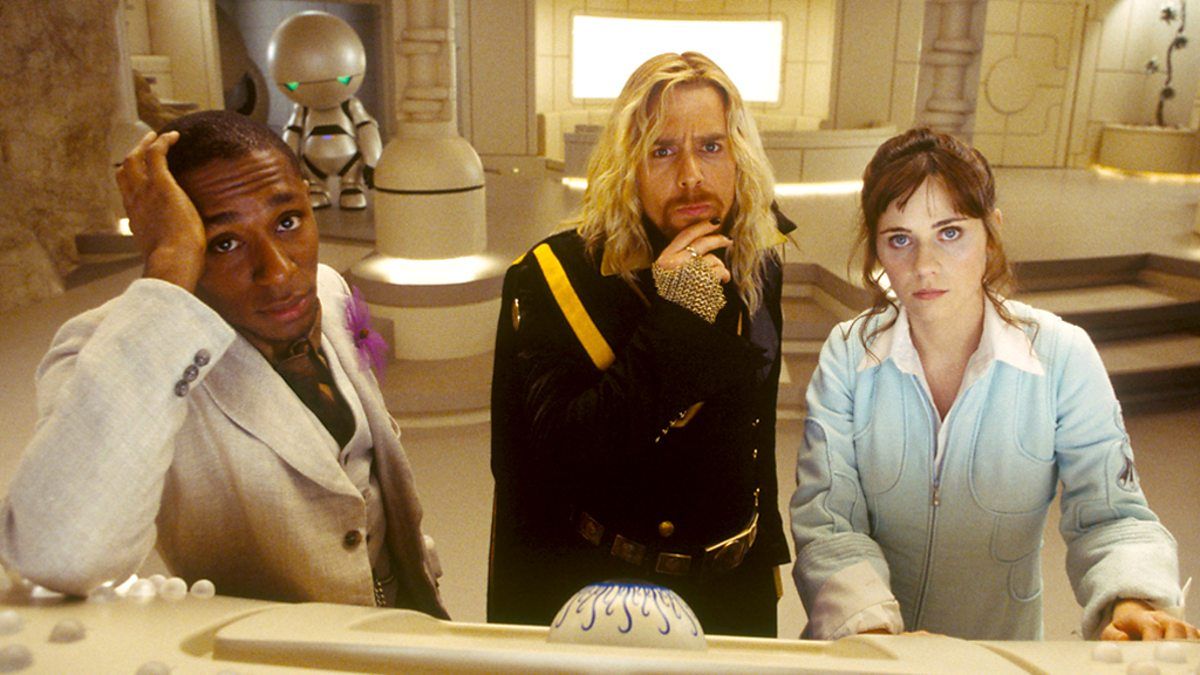 Based on the legendary novel of the same name, The Hitchhiker's Guide to the Galaxy earned lukewarm reviews. It didn't achieve the cult status of its source material, as some die-hard fans of the book found the film a disappointment, whereas non-readers found it confusing. Still, there's little debate that the bright shining star of Hitchhiker's is Sam Rockwell. He's double the fun as two-headed President of the Galaxy, Zaphod Beeblebrox. Rockwell has stated that Zaphod is an amalgamation of several pop culture figures including George W. Bush. Clearly, Rockwell nailed it as he would go on to play the forty-third POTUS in last year's Vice, which earned him an Oscar nomination.
5

Matchstick Men (2003)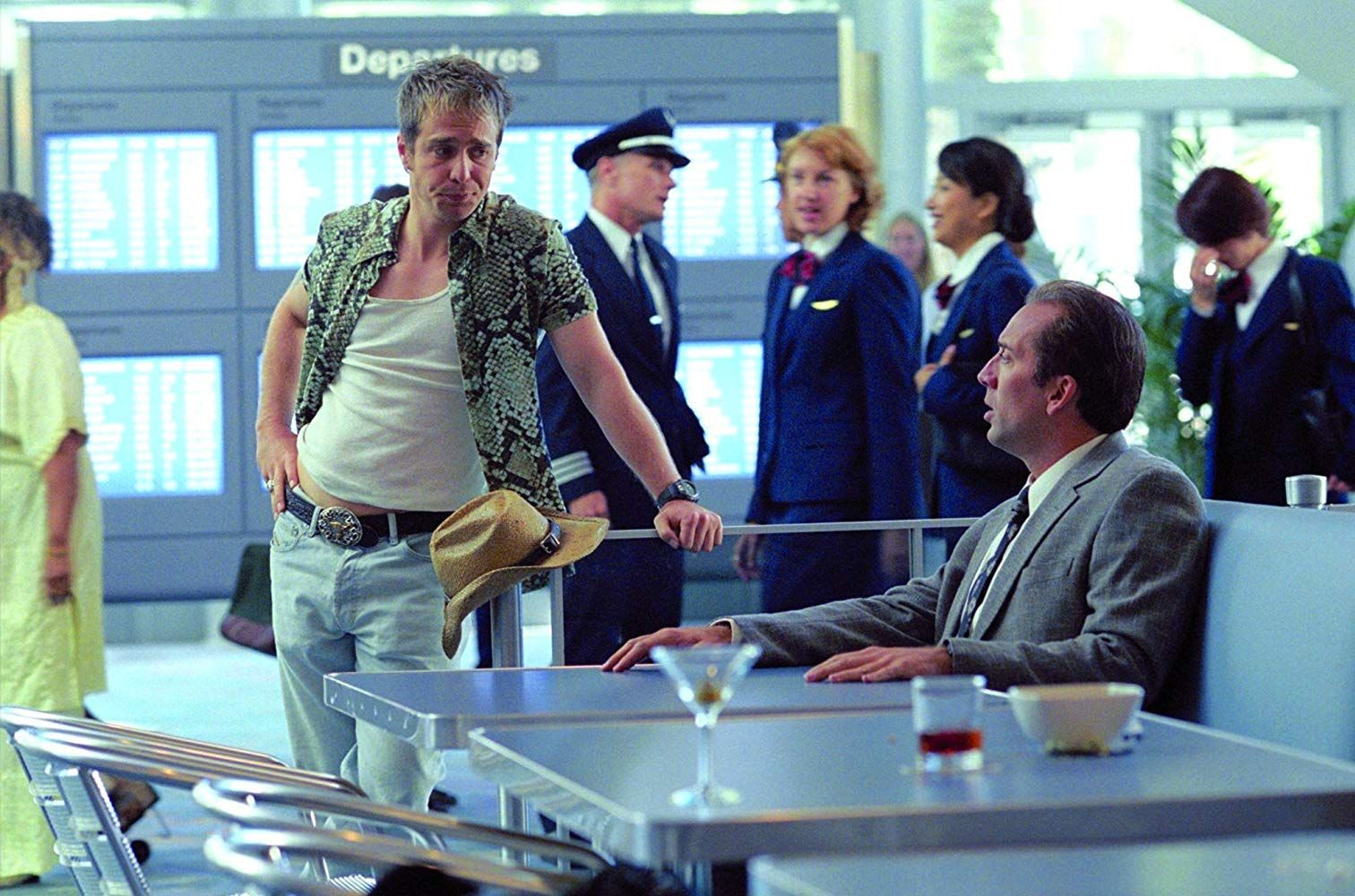 In this slick Ridley Scott caper, Rockwell may have met his quirky match in Nicolas Cage. The pair star as con artists who have to contend with Roy's (Cage) domestic situation when his teenage daughter unexpectedly shows up on his doorstep. True to form, Cage's performance is brassy and eccentric but Rockwell steals his share of the spotlight. As Frank, Rockwell shows supporting actor chops that leave no doubt in the viewer's mind: this man is headed down a path paved with Oscars. Throw in some of Rockwell's signature dance moves and Matchstick Men is a movie worth remembering.
4

Confessions of a Dangerous Mind (2002)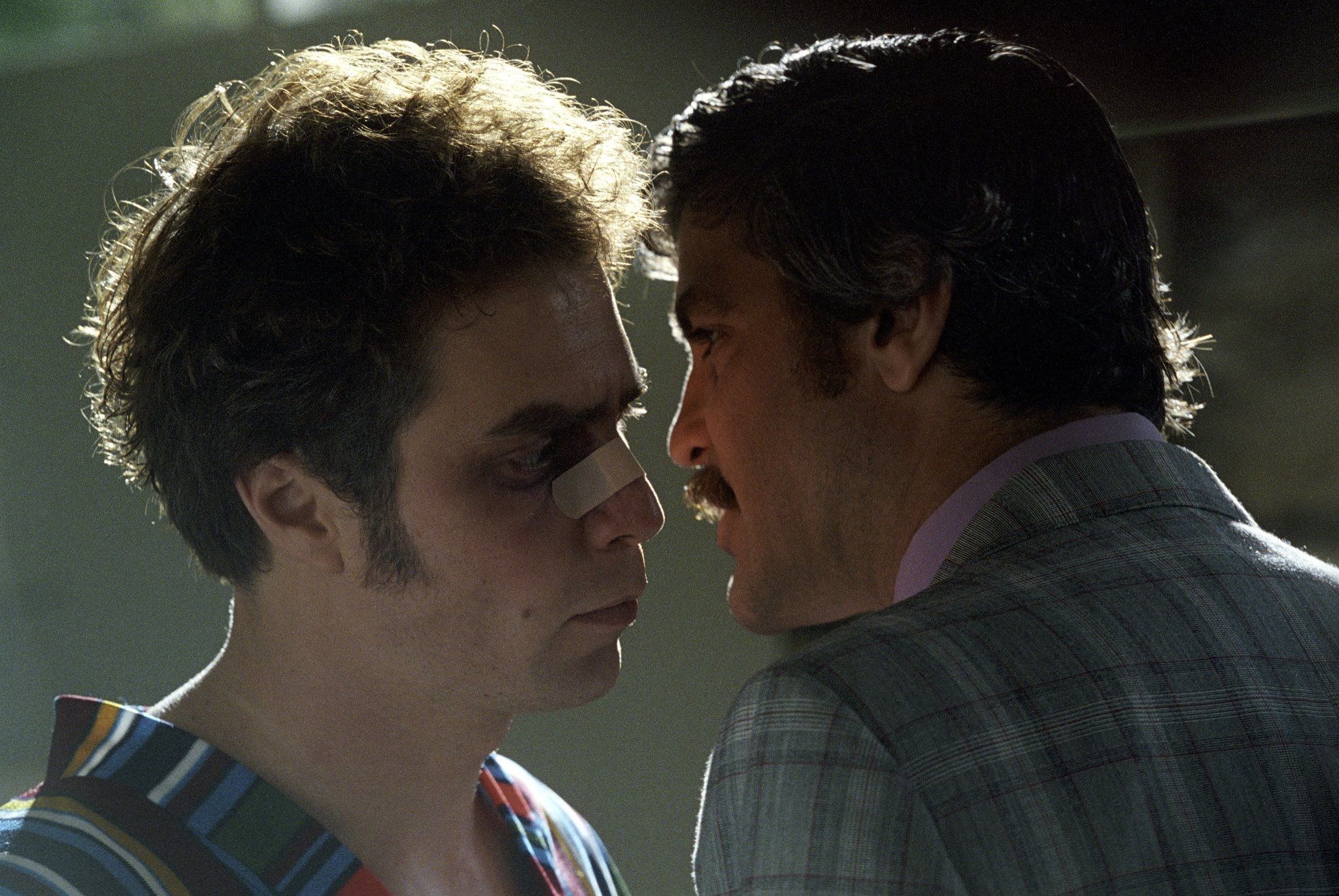 This is Sam Rockwell's first leading role and it's one so off-the-wall nobody else could have played it better. Confessions of a Dangerous Mind is based on the autobiography of Chuck Barris, legendary game show host of The Dating Game and The Gong Show, in which he claimed to be a CIA assassin. Rockwell displays a wallop of charisma, more than pulling his weight in this star-studded film that also features Drew Barrymore, Julia Roberts, and George Clooney (who directs). Nobody's striking the gong on Rockwell's killer performance.
RELATED: 10 Awesome Special Effects That Were Not CGI
3

Charlie's Angels (2000)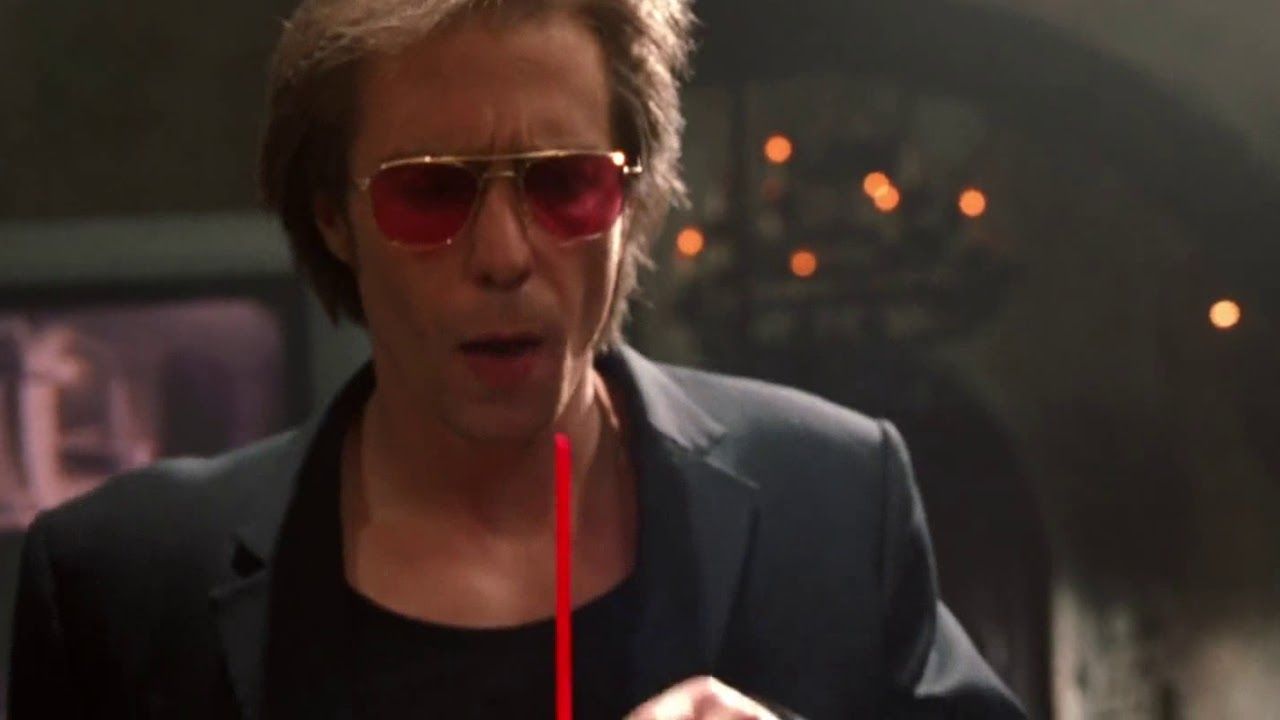 As the villain of Charlie's Angels, Rockwell brings so much brio to the role, the audience almost roots for him to emerge victoriously. He plays Eric Knox, technology wunderkind who poses as a client and double-crosses the Angels in order to settle a personal vendetta. The audience falls for his goofy computer geek act right along with the smitten Drew Barrymore. But we forgive him immediately because he's even more fun as the bad guy. Snarky, sadistic, and capable of busting a serious move, he's all you could want in a Sam Rockwell performance and more.
2

Galaxy Quest (1999)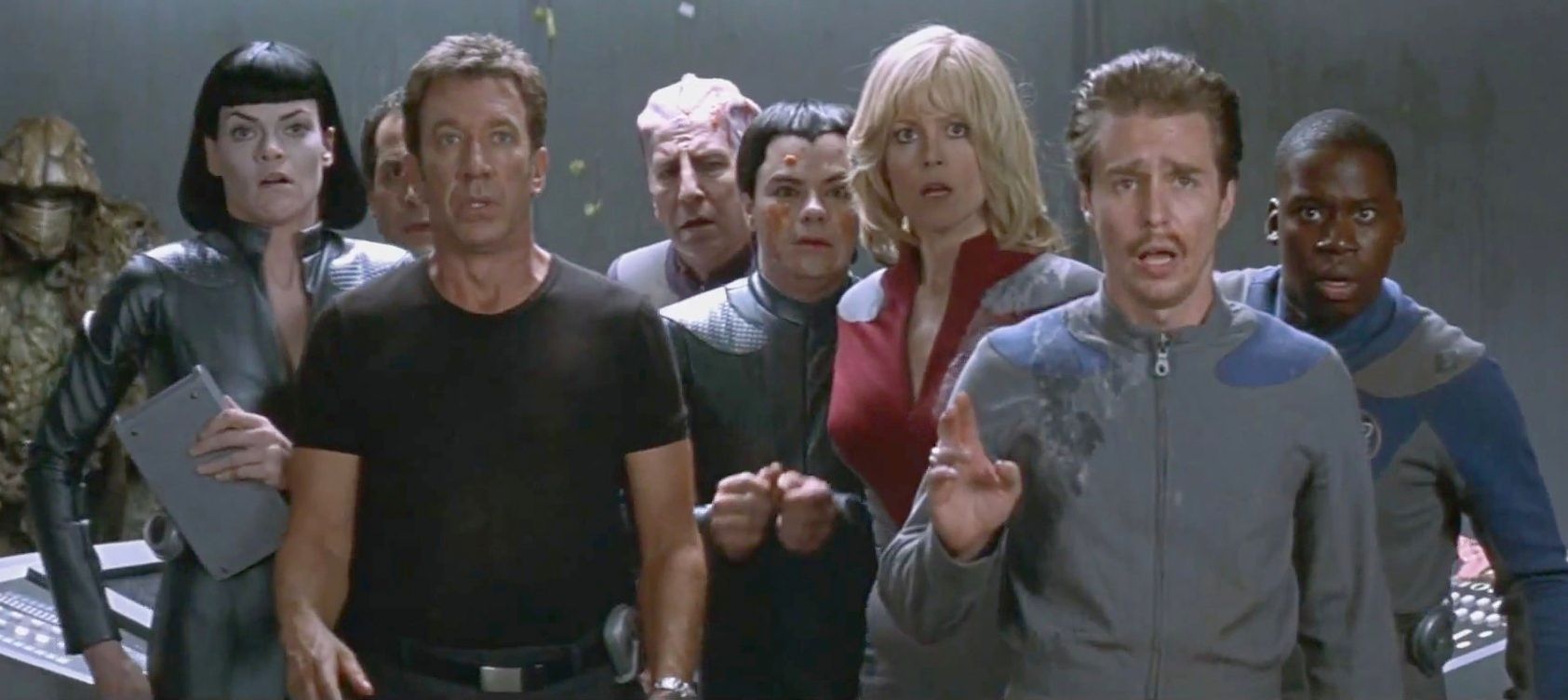 The sci-fi genre sure owes a lot to Sam Rockwell. In Galaxy Quest, Rockwell brings the funny as Guy Fleegman, an actor who played the ill-fated, or redshirt, character "Crewman #6" in the fictional cult TV show, also called Galaxy Quest. He gets roped into a real space mission alongside his former co-stars and the viewer gets to live vicariously through Guy's fish-out-of-water situation. Rockwell has skyrocketed past being a "glorified extra" but he's sure entertaining when he plays one.
RELATED: 15 Shocking Things You Didn't Know About Galaxy Quest
1

Lawn Dogs (1997)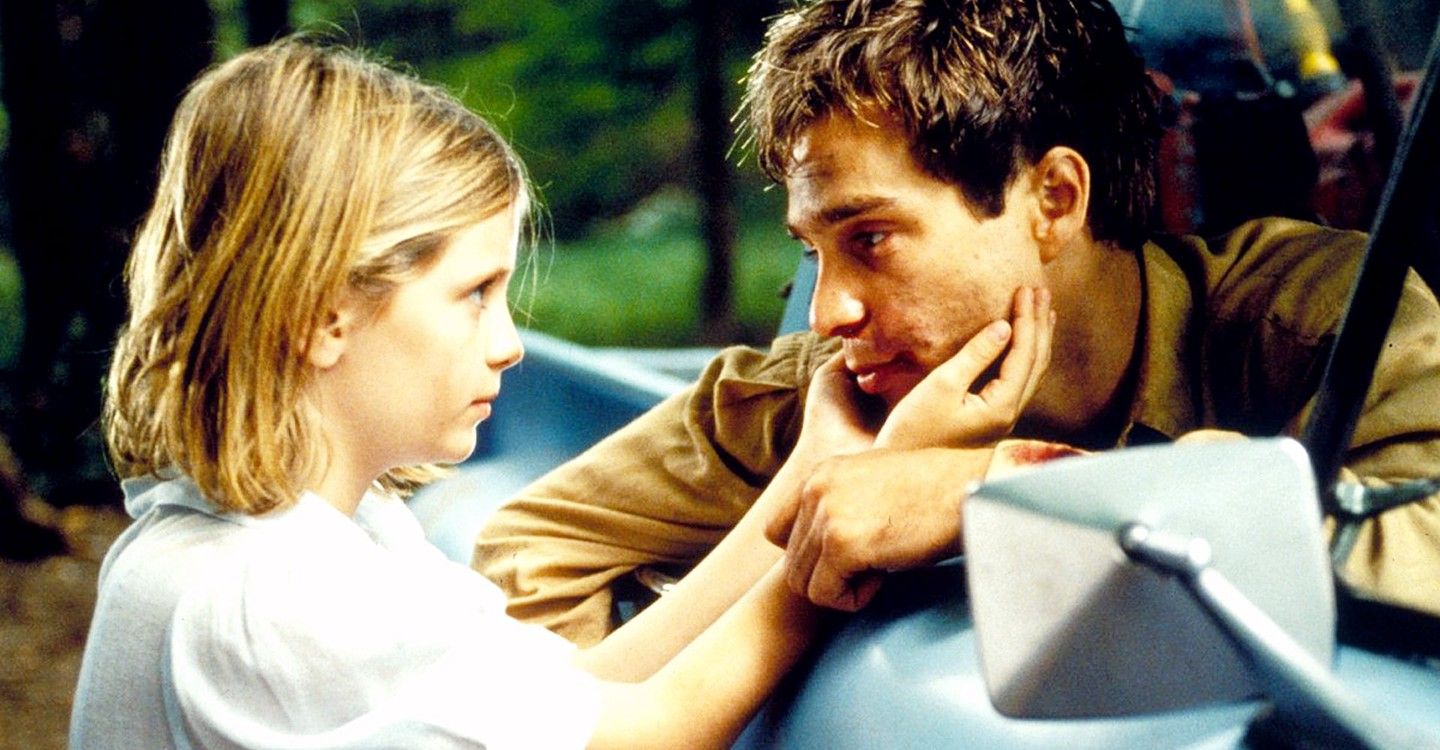 While many may not have heard of this indie gem, Lawn Dogs is the film that really broke Sam Rockwell into Hollywood. He plays Trent, a trailer-dwelling young man who mows lawns in a gated suburban community. It's there he meets the rebellious Devon (played by a young Mischa Barton), and the two form an unlikely friendship. Devon restores Trent's sense of whimsy and he, in turn, takes on a big brother role towards her, giving her attention that she doesn't receive from her negligent parents. His performative deftness in this role more than proves why he's one of today's leading men.