10 Perfect Date Night Movies for Your Favorite Comic Book Nerd
Bring out the softer side of your favorite comic book nerd with a romantic movie. Who says comics can't be romantic? There's a large selection of movies out there based on comic books and a lot of them are amazingly romantic.
RELATED: 20 DCEU Storylines That Were Completely Abandoned
The following movies were either based on comics or graphic novels. Some of them are based on specific comics while others borrow the culture and lore of comic book fandom. They'll drive your favorite nerd wild.
10

Superman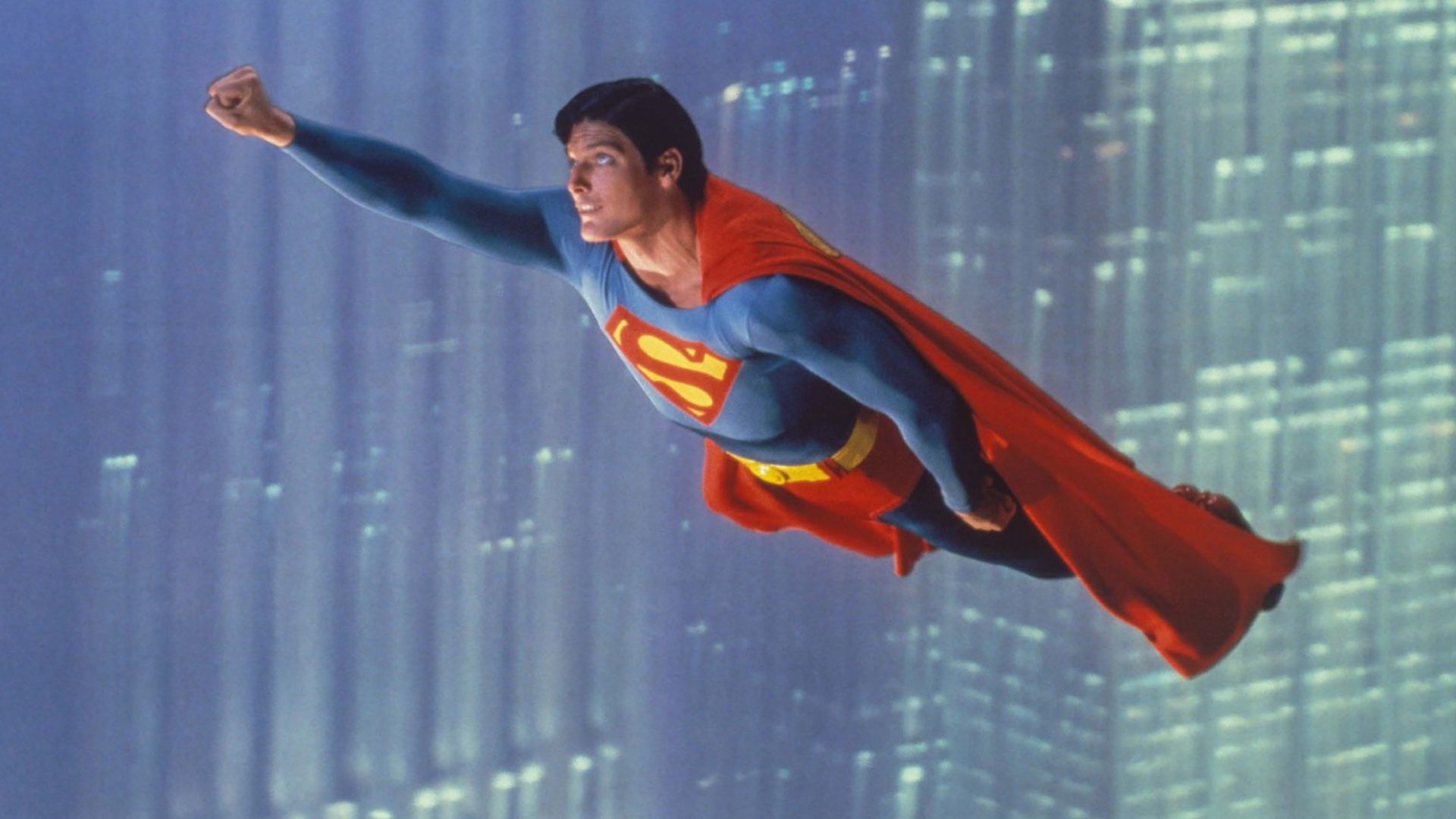 It seems hard to believe, but this was the first real superhero movie as we now know them. The success of Superman led to the modern-day MCU and DC films. Thanks to director Richard Donner and composer John Williams, this movie is gorgeous and hopelessly romantic. The style of the film is something between art deco and American Gothic, and you can see the mix of 1980s and the early 20th century in the sets and costumes.
The production is meant to bring together the Golden Age of comics with the excitement of the late 20th century. And it works.
The chemistry between Margo Kidder and Christopher Reeve wavers perfectly between push and pull. Lois Lane is a woman ahead of her time and Clark Kent walks a fine line between both identities without a hint of makeup. There's even some poetry and a stunning scene at the end when Superman must choose between love and loyalty.
9

From Hell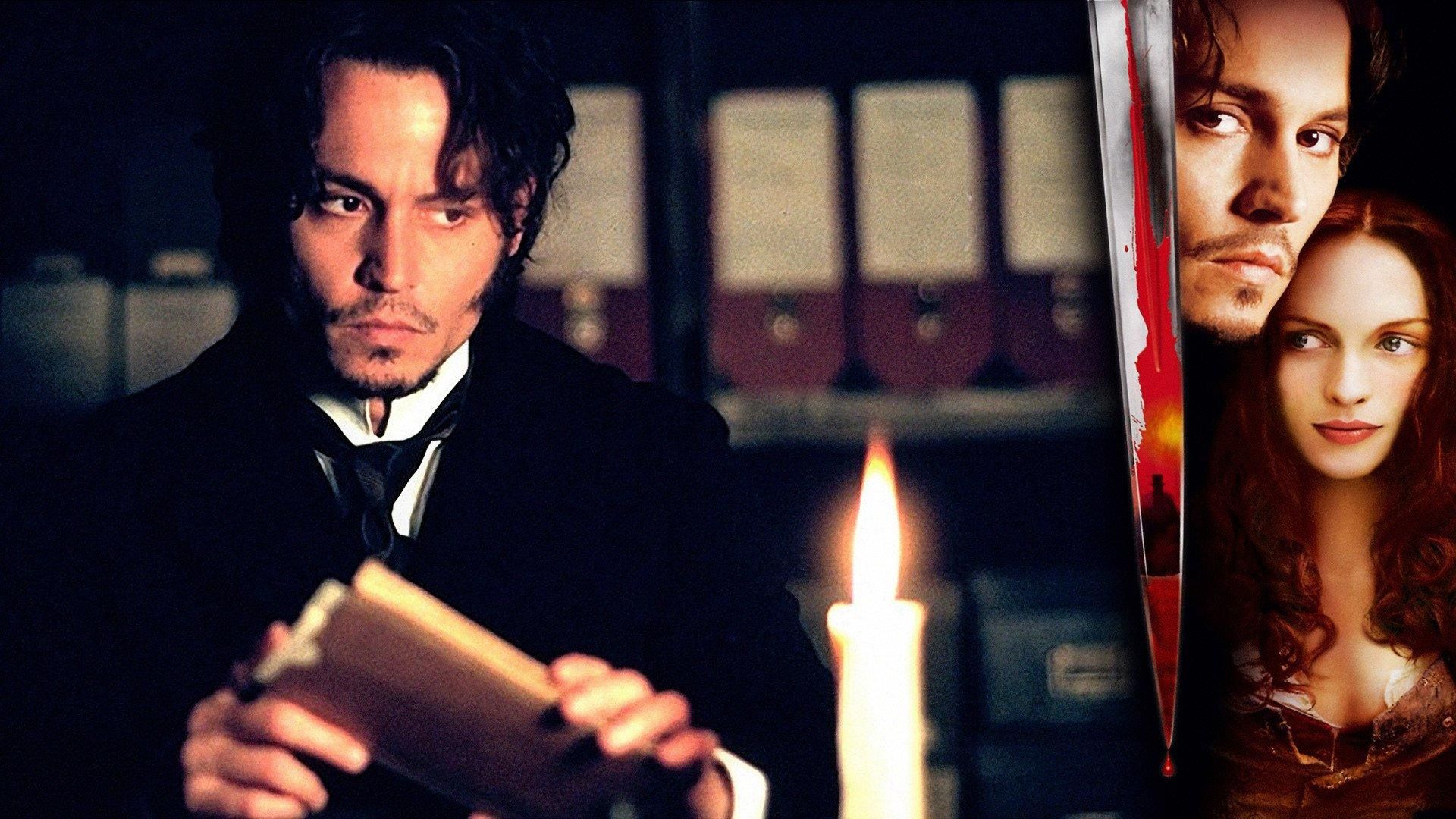 There's nothing like old fashioned horror to being a couple closer together - literally. Our first entry from a graphic novel is an old story told in a modern medium. From Hell was written and drawn by Alan Moore and Eddie Campbell and appeared in serialized form in the anthology comic book, Taboo. The 1989 series was a graphic depiction of the serial killings attributed to Jack the Ripper. The title had been inspired by a letter dating from 1888 apparently from the killer himself.
The film, starring Johnny Depp as the brooding detective hunting for the elusive serial murderer, is just as chilling as the comics. Both film and graphic novel use authentic bits of history whenever possible. Misty, dark alleys and lofty Victorian dress and architecture make a thrilling and beautiful mix. The romance of this era is still omnipresent and the unrequited love between the main characters is profoundly tragic.
8

Ghost World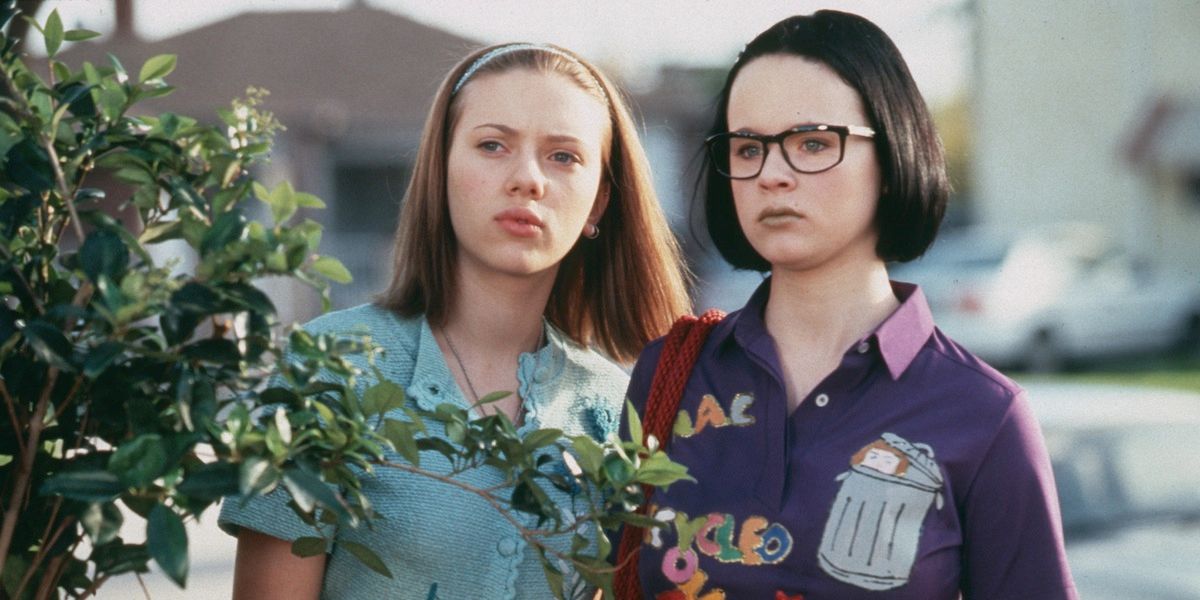 If your nerd is impressed with faithful or unique comic book adaptations, they'll like Ghost World. The graphic novel, created by Daniel Clowes, first appeared in serialized form as part of his Eightball series in 1993. Commercial success and status as a cult classic made the eventual movie adaptation inevitable.
The story is both happy and sad, tempering the gravity of growing up with dark humor and witty musings, and it's not just for nerds. Enjoy hunting for Easter eggs and pop culture references to which everyone can relate. It's a satisfying film for both comic book nerds and movie buffs alike, as you don't have to know the classic comic to understand the movie.
7

Spider-Man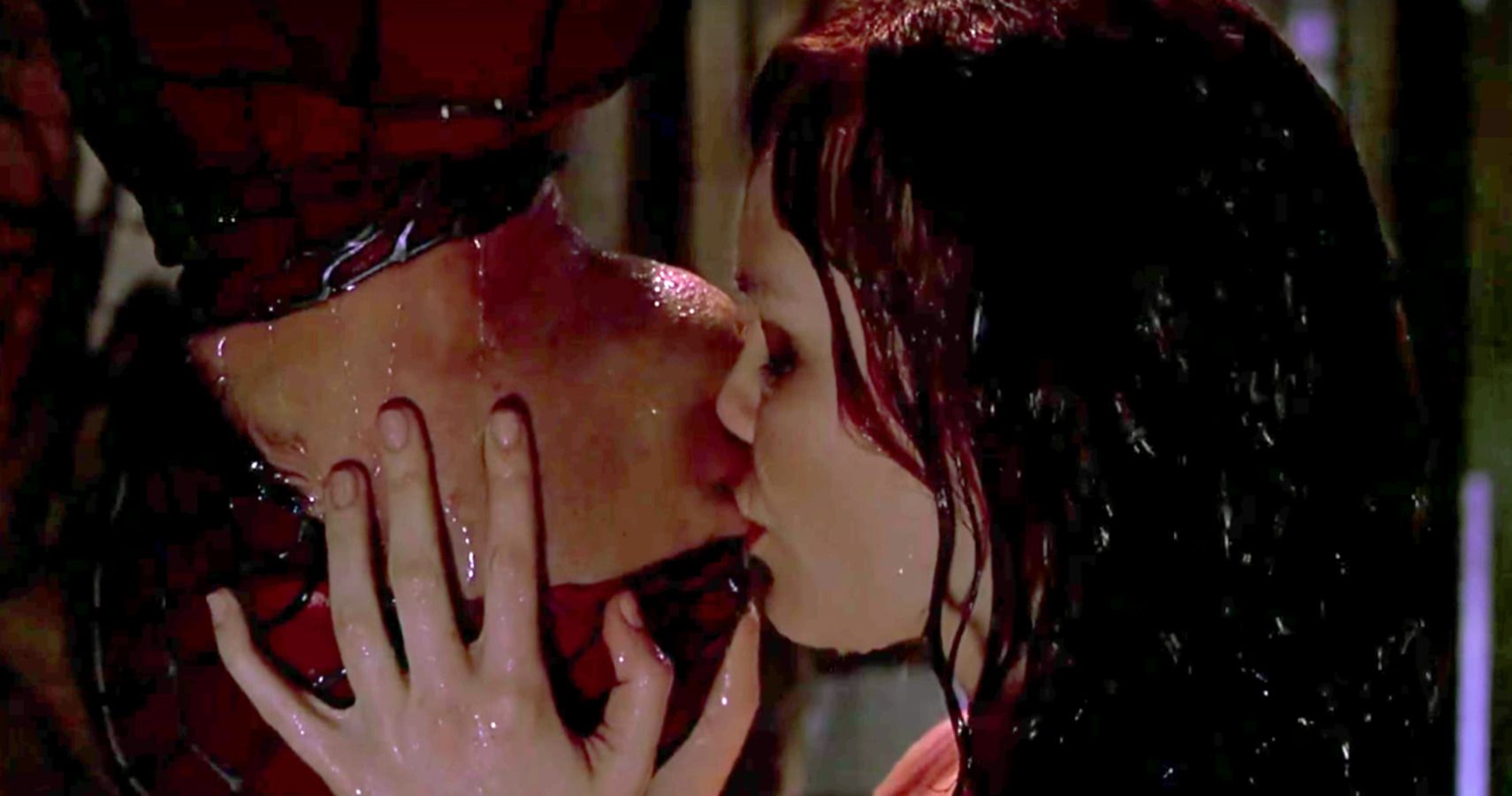 Spider-Man 2 is also nice for a date night, but we have to give it to the original film. This is the movie with the famous upside-down kiss that actually won Toby Maguire an award. Take a look at Maguire's brief cameo in the film Tropic Thunder to find out which one. Yes, that's a real thing.
RELATED: RDJ Shares Alternative Tony and Peter Photo from Avengers: Endgame
The romance Peter Parker has with the girl next door sound formulaic but it's still compelling. The tension the audience feels for both Peter's love interest and his life as a Superhero makes for a great action film and love story. Critics and audiences attributed part of the film's success to the chemistry of the hero and the leading lady.
We've got a whole new selection of Spider-Man movies these days, but this is the film that revived the Spider-Man franchise. Ironically, it was also the one that almost killed it a few years later with a cringe-worthy third installment.
6

V for Vendetta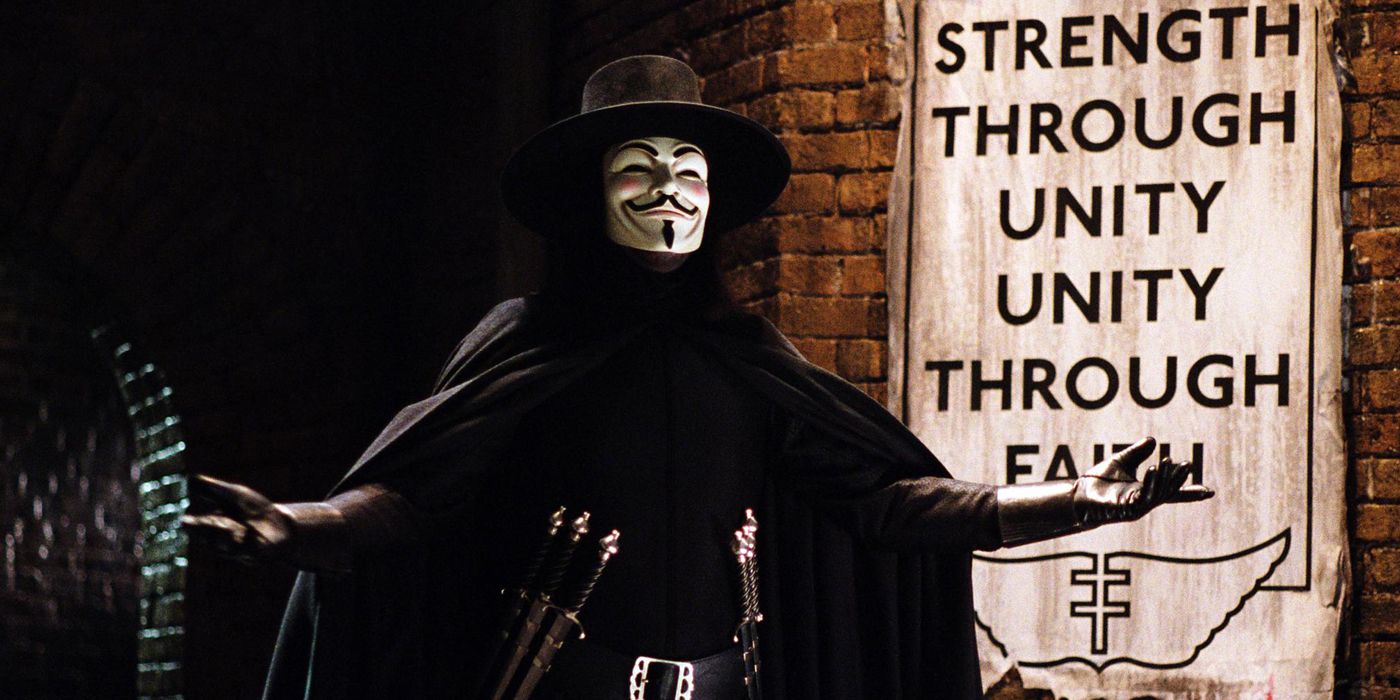 How many times have you wished your partner would remember certain dates? They'll remember this one. This movie has the same ethereal beauty of From Hell, as it shares the setting. This modern London is the not-so-distant future as opposed to the Victorian Era of carriages and cobblestones. Add some modern social-political commentary along with masks, roses and capes and you have a super romantic movie that has something to say. Intelligence is hot, and that's why we love our nerds.
RELATED: Natalie Portman Open to Returning in a V for Vendetta Sequel
V for Vendetta was originally a black and white graphic novel between 1982 and 1985 as part of the Warrior anthology. DC Comics picked it up in the 1990s and its popularity prompted the film adaptation.
5

The Dark Knight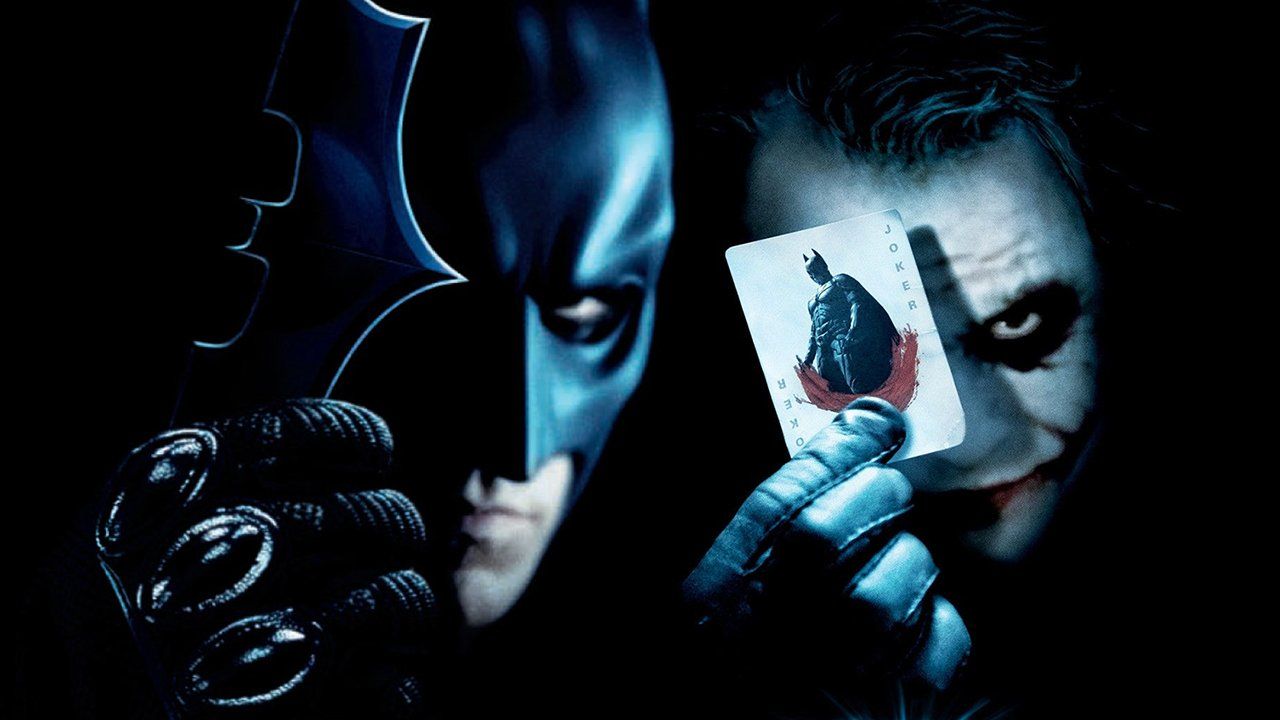 This could be one of the best superhero films ever made period, never mind a great and tragic love story. There's a lot of romantic tension but you barely notice it flowing under the riveting storyline. There's a love triangle between Rachel the leading men and it's exciting that Harvey Dent can stand toe to toe with Bruce Wayne. Or maybe a love square including the Joker. Does Commissioner Gordon's love for Batman count?
RELATED: The Dark Knight Was Bigger (And More Important) Than Avengers: Infinity War
The story does not end well for any of these characters. It's as much a Shakespearean crime thriller as a superhero movie. Your beloved nerd will be either be clinging to your hand or crying on your shoulder for most of it.
4

Scott Pilgrim vs. The World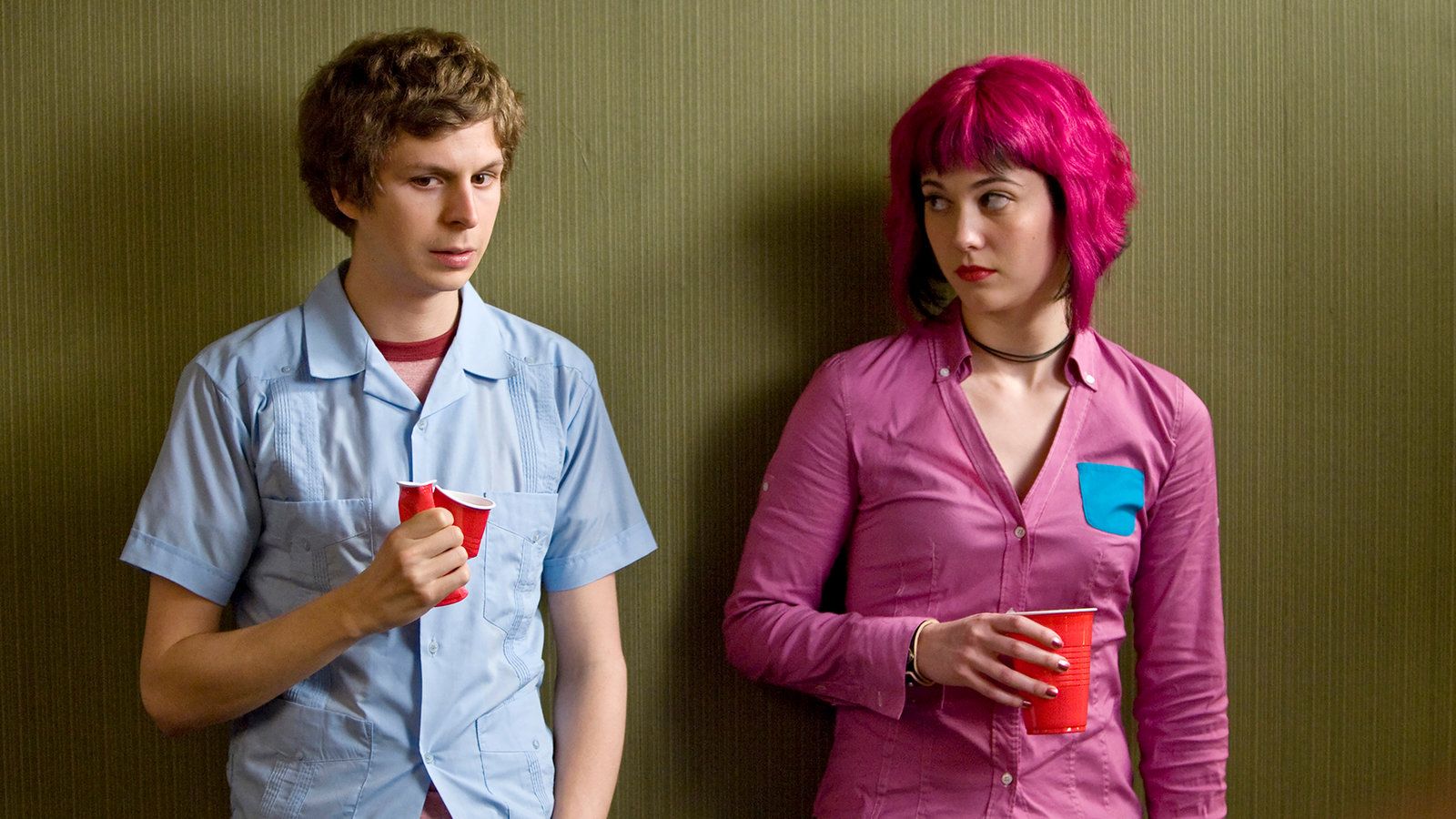 Video games, comic books, and other pop culture references make up the plot of Scott Pilgrim Versus the World. This is an ideal choice if you or your nerd is also a gamer since the plot follows the rules of a classic sidescroller or RPG video game.
The whole plot focuses on the love of the title character for his new girlfriend and his quest to win her over. He does this by "defeating" her evil exes as if they were video game bosses. The film has a lot of superhero elements, like distinctive costumes, supernatural powers, and creative weapons. It's not based on any one video game or comic book, but instead uses features from all of them to describe Scott's quest for love.
3

Persepolis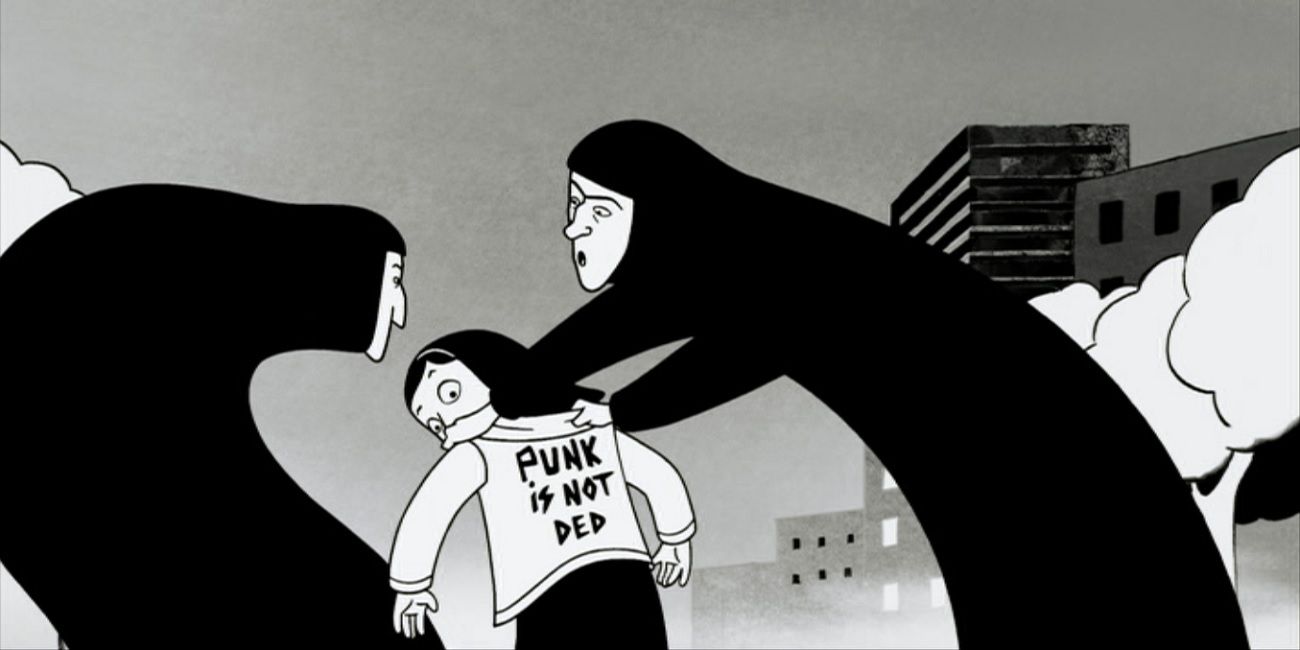 If your nerd is into art, history, society or the science of animation, cuddle up on the couch with this critically-acclaimed graphic novel turned film. Persepolis uses a unique style to tell the story of a childhood spent in two vastly different realms.
The artwork of the animated film is based on the same style as how it was originally drawn by Marjane Satrapi, and won the jury prize at the Cannes Film festival in 2007. The story is autobiographical, with "Marji" telling the story of her childhood in Iran and Europe. The story is both frightening and deeply engaging, something sure to impress your nerd.
2

The Crow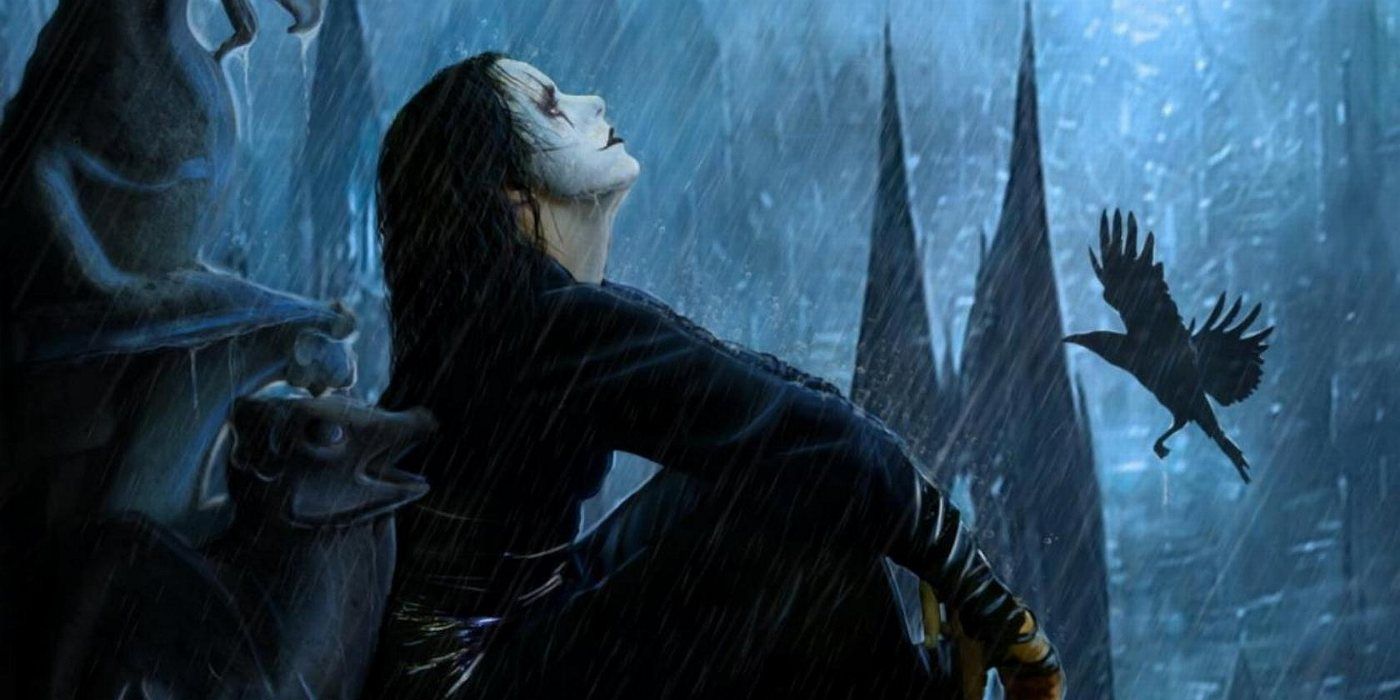 Undead, creepy makeup, crows, perpetual rainy darkness and a horrific, over-the-top crime. For any dark and brooding folks who long for a bygone time, it doesn't get any more 1990s than this. After his wife is brutally murdered, the main character Eric Draven is brought back to life by a supernatural crow to exact revenge. The original comic book was inspired by a similar tragedy. James O'Barr drew the comic books in 1989 after his fiance was killed by a drunk driver.
RELATED: The Crow: The True Story of Hollywood's Most Cursed Movie
Underlying the quest for supernatural revenge is a love story, making The Crow an ideal mix of romance, action and horror. Not all of this is fantasy. To make it even more chilling, it's whispered that bad luck haunted this set in real life. Get ready to hold on to the one you love.
1

Deadpool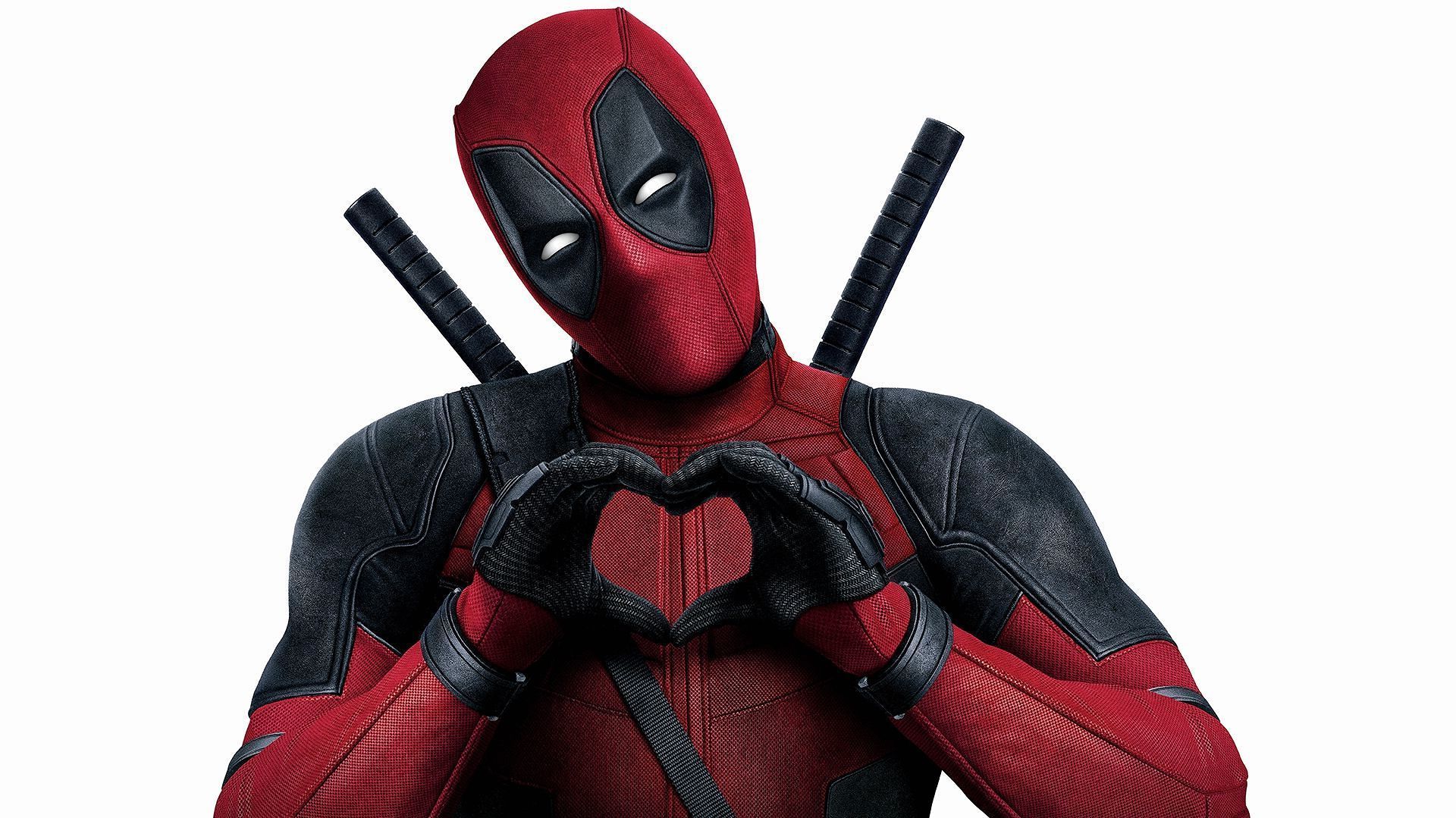 Say what you will about Wade Wilson, aka Deadpool, but his feelings for long-term girlfriend Vanessa are genuine and drive the whole plot. It was also a labor of love for star Ryan Reynolds, who not only was a hardcore Deadpool fan but also wanted to right the wrongs of Wolverine: Origins.
RELATED: Deadpool Welcomes the Fantastc Four Back to Marvel
Add to the mix the fan following that hounded Fox incessantly until they gave in, and there's a lot of love out there for the Merc with a Mouth. Artist Rob Liefeld and writer Fabian Nicieza created Deadpool for Marvel Comics. He first appeared in 1983, in The New Mutants #98, and got his own miniseries in 1993 with The Circle Chase. 
NEXT: The 22 Best Comic Book Movies According to Rotten Tomatoes