10 Lion King Gifts For The Disney Fan In Your Life
Good news for fans of Pride Rock - everything the light touches (on this list) could one day be yours if you want it to be. With the new live-action version of  The Lion King hitting theatres in July of this year, these toys, books, games and more will make great spring and summer gifts for friends, family and yourself.
For fans of the 1994 Disney classic, these items bring back joyful memories of favorite scenes and characters, while also serving as a ramp-up to the live action release. There's something for everyone in this list, whether they'd be happiest in the jungle or the elephant graveyard.
10

Timon Luau Funko POP!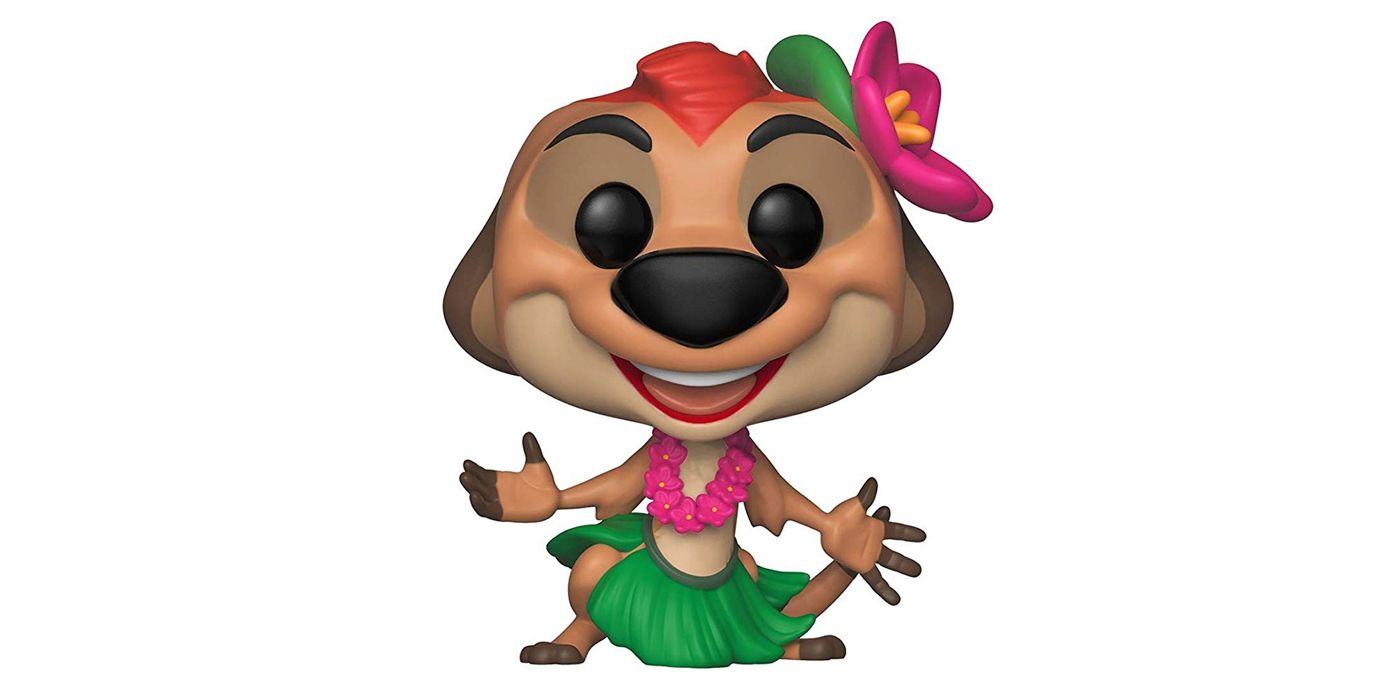 SEE THE PRICE AMAZON
This Timon Funko POP! is from an iconic scene in the original animated film, where Timon and Pumbaa sing and dance to distract some hungry hyenas. They are trying to help their friends, Simba and Nala, pass by the hyenas under the radar. Timon wears a pink flower on his head, with a grass skirt and a pink lei.
He is smiling and performing, posed in mid-dance. Timon is a favorite character for his humor, loyalty and quirky personality. He is 3 3/4 inches tall and is a great starting point for a full collection of Lion King Funko POP! figures. This is a great gift for an older or younger fan, as it is both a decoration and a toy.
9

Protect the Pride Lands Board Game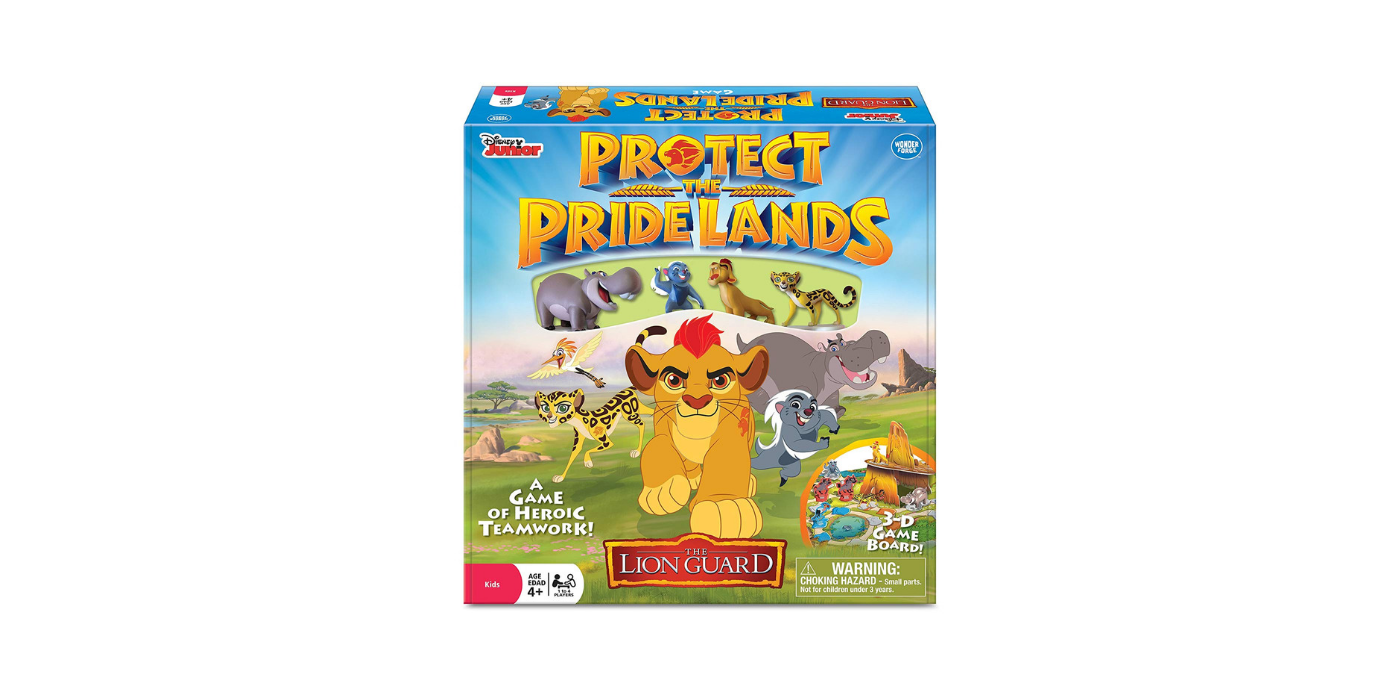 SEE THE PRICE AMAZON
This is a cooperative game centered around the character of Kion, Simba and Nala's son who appeared later in the Lion King franchise. In this game, players act as a team to strategize and keep outlanders away from Pride Rock. The goal is to use heroes to banish snakes, vultures, and hyenas, then get Kion to the top of Pride Rock before any of the outlanders get to their end space.
The game board is 3D, with a replica of Pride Rock protruding upwards. This is a fun game for light strategy and teamwork, for 1-4 players aged 4 and up. It makes a great gift for a family or a child.
8

The Art of the Lion King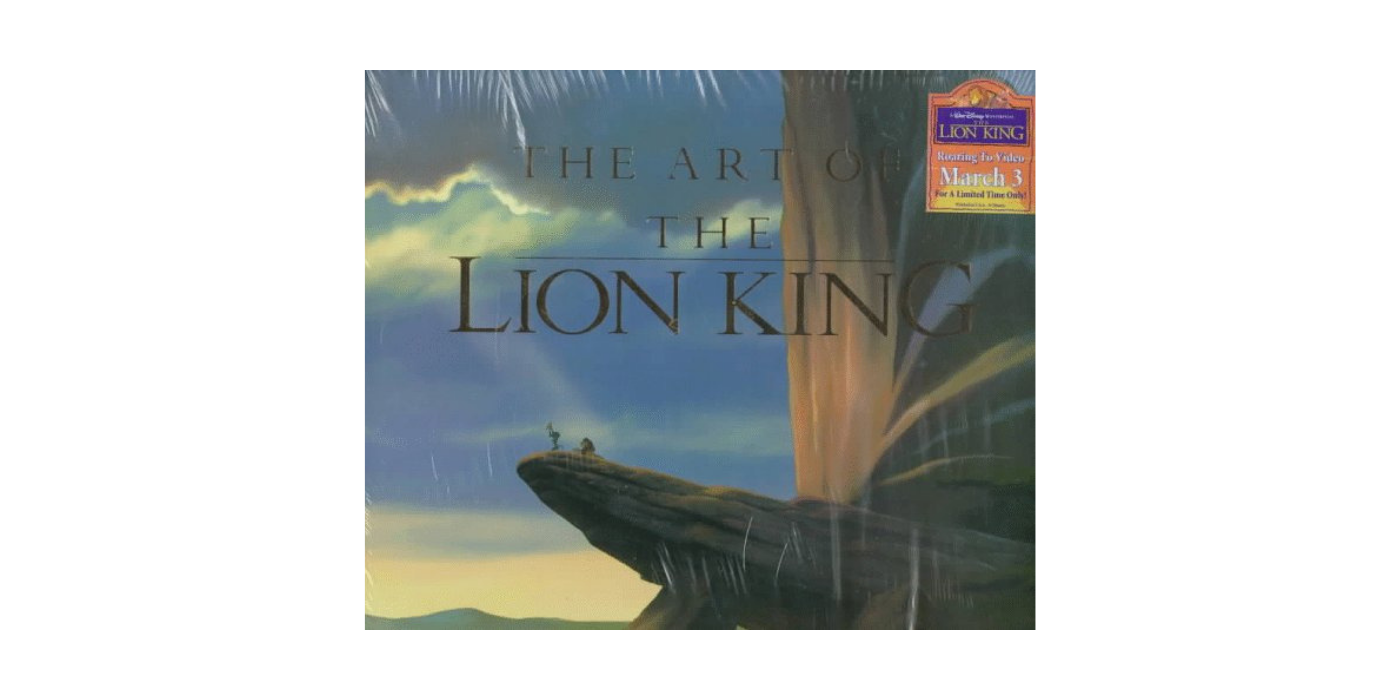 SEE THE PRICE AMAZON
This book was released in 1994, following the film's debut. It features stills from the movie, along with sketches, animation drawings, and background paintings. The film was timelessly beautiful, inspired by the landscape of Kenya, with wide open plains and gorgeous sunrises.
The foreword is written by James Earl Jones, voice of Mufasa. The end of the book contains a recount of the film's conception and development, with behind-the-scenes details of The Lion King's journey to the big screen. This is a miniature version of the coffee table book, which is nice for small spaces and still contains all of the art content.
7

Heat Changing Mug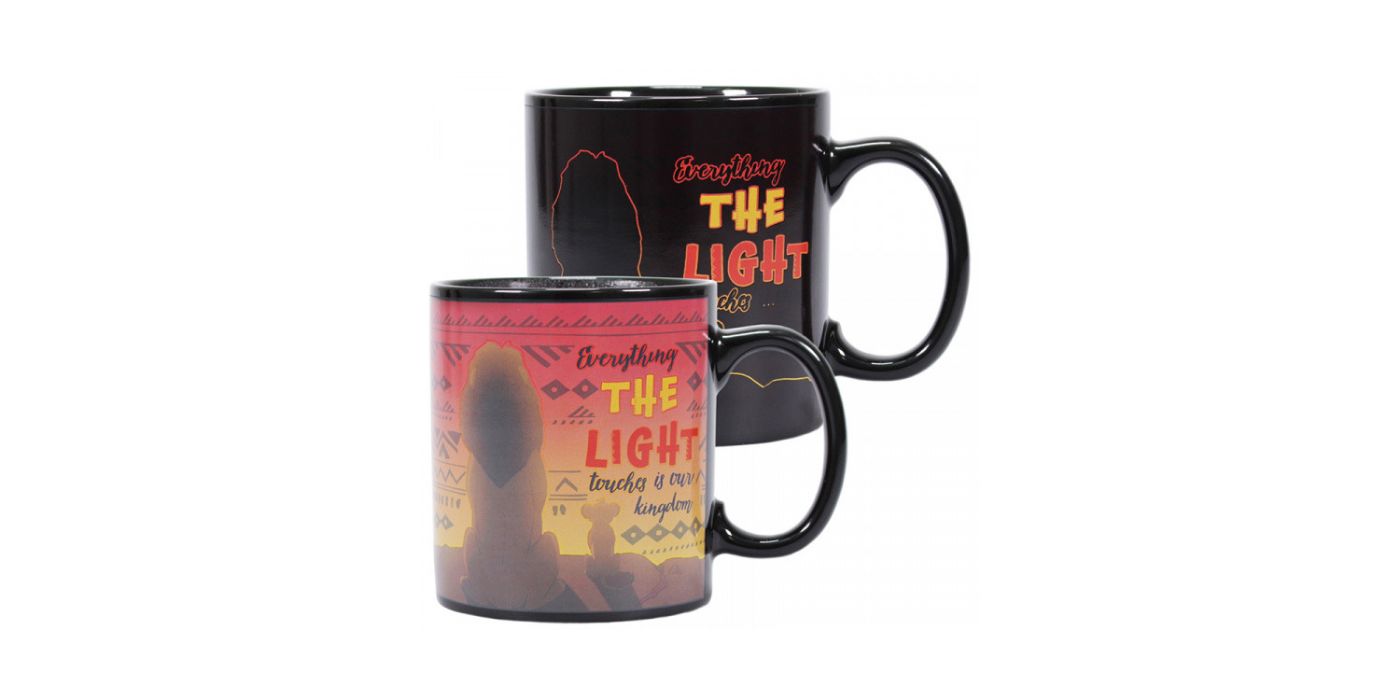 SEE THE PRICE MERCHOID
This mug is fitting for a 1994 blockbuster hit, as color-changing, heat activated mugs were all the rage in the 1990s. It begins, when sitting at room temperature, as a black background with outlines of Mufasa and Simba, along with the words, "Everything the light touches..".
Outlines of other members of the pride appear on the other side, with the Lion King logo. When hot liquid is added, the mug brightens with color, revealing the Simba, Mufasa and the other characters and a classic Lion King sunset. The words, "...is our kingdom" complete the phrase on the mug. This holds 350 ml and has a classic coffee mug shape, easy to use and store.
6

Pumbaa Apron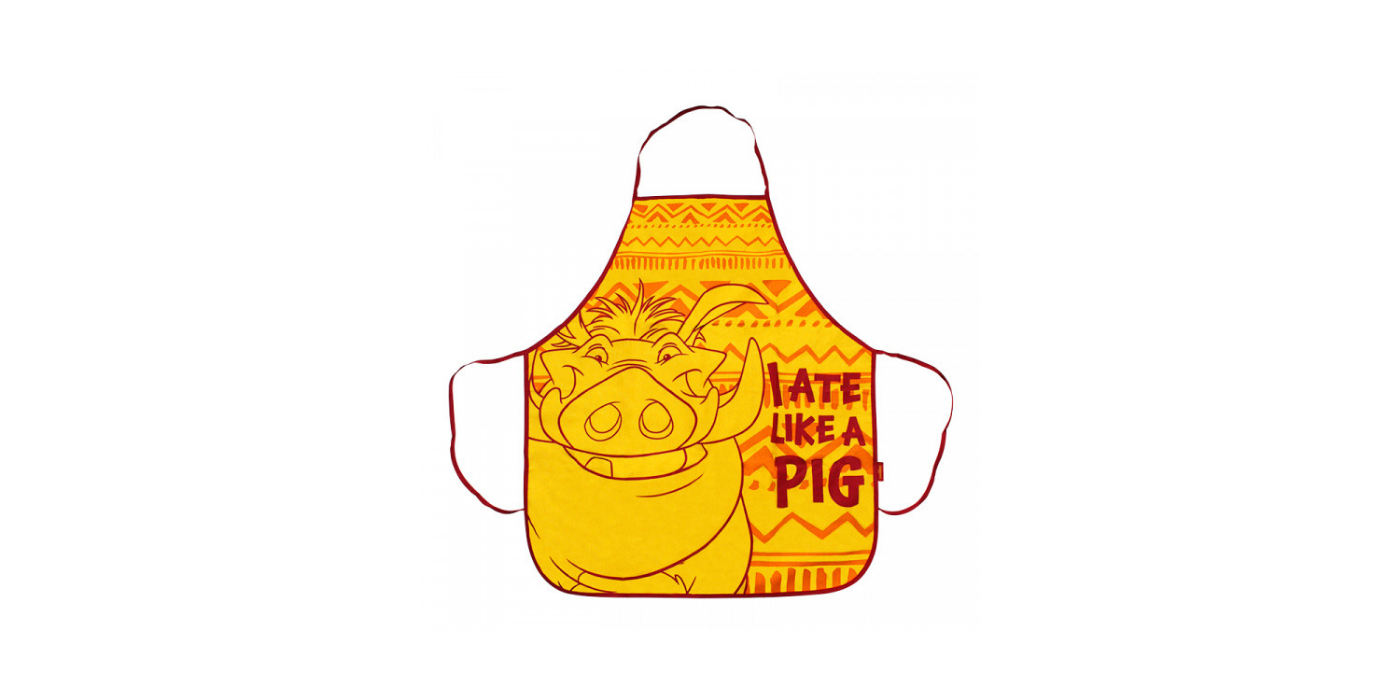 SEE THE PRICE MERCHOID
Pumbaa is a huge eater - he appreciates snacks of all kinds, in particular, bugs and especially the "little cream-filled kind". If Pumbaa were human, he would be a big cook, grilling and whipping and stirring up a storm.
An officially licensed Disney product, the apron features a picture of Pumbaa's grinning face, an orange and yellow tribal print background, and the quote, "I ate like a pig". The apron is full size, reaching up high enough to cover the full chest, great for barbecuing and any kind of messy, splattering projects. This is an excellent gift for a home cook or baker.
5

Quote Coaster Set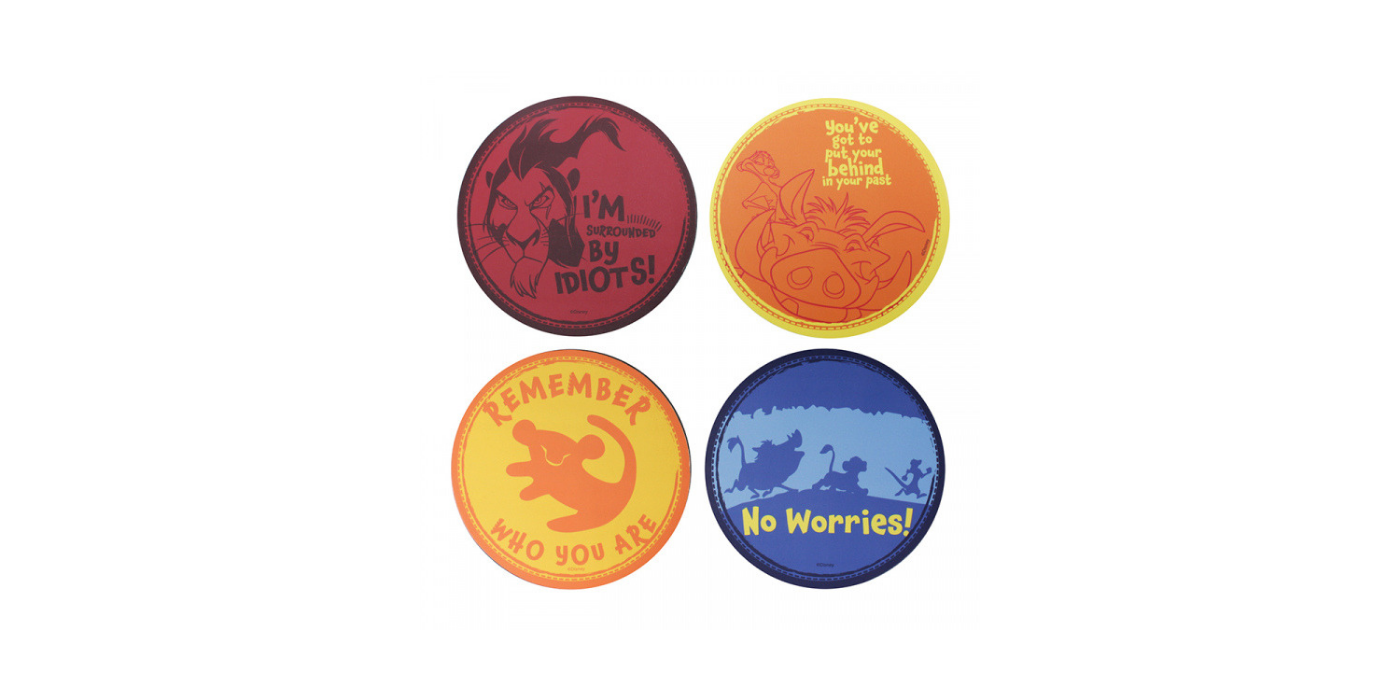 SEE THE PRICE MERCHOID
The set contains 4 unique, round cork coasters, each with its own design, image, color scheme and classic quote from The Lion King. These make a great gift for anyone who likes to have company over, as they're a great conversation starter and marker of fan loyalty.
The coasters have a matte finish on top of the cork background, and they come in a gift sleeve. The quotes range from funny ("You've got to put your behind in your past." - Pumbaa) to sweet and meaningful ("Remember who you are." - Mufasa). Cork coasters are lightweight and never clunky, while still quite durable and will hold up against wear and tear by youngsters who can't help but handle the colorful pieces.
4

Circle of Life Cushion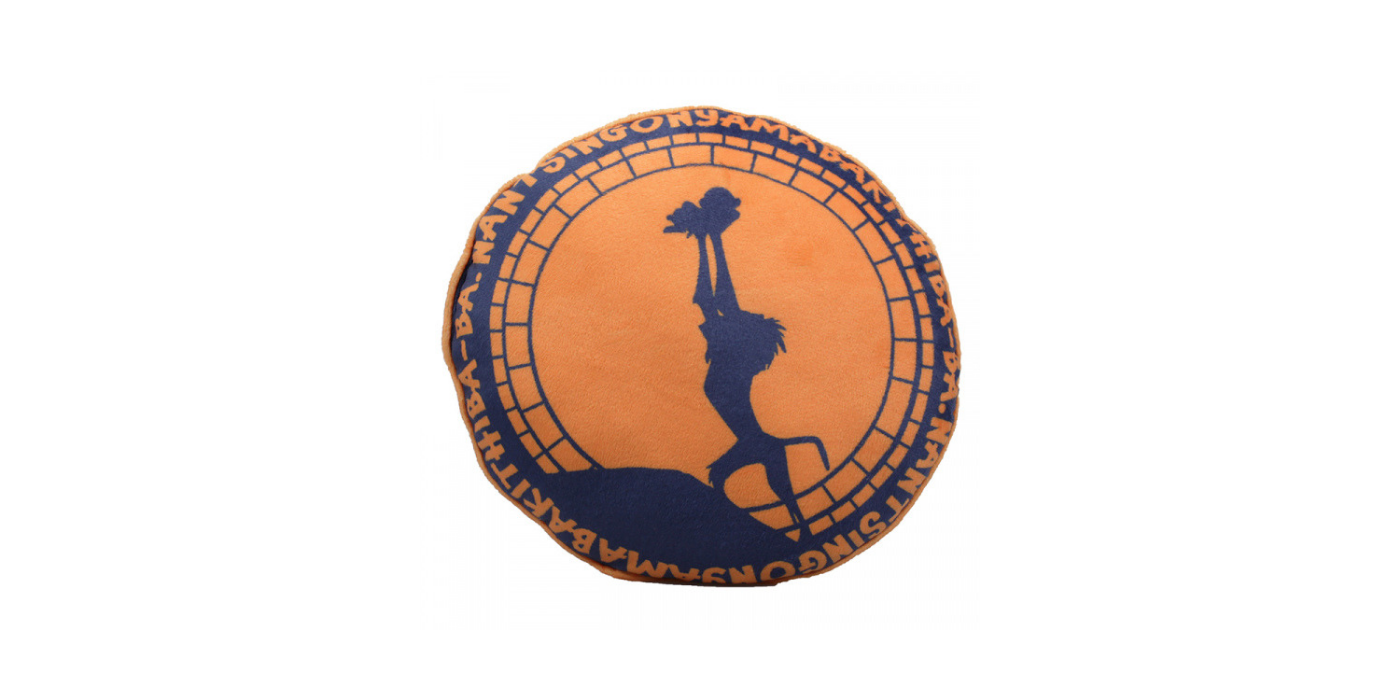 SEE THE PRICE MERCHOID
An iconic silhouette scene from The Lion King opening sequence, this cushion features Rafiki, the Royal Mjuzi of the Pride Lands, holding up a newborn baby Simba to present him to his kingdom of animals, as they all gather to give their respects.
The border features lyrics from the opening bars of the Grammy-winning song, The Circle of Life. The orange and navy color scheme evokes the iconic sunrises and sunsets in the movie. This is a soft, plushy addition to a couch or bed and it isn't too overbearing - the design blends in enough to look great in any room, matching any personal style.
3

Simba Mug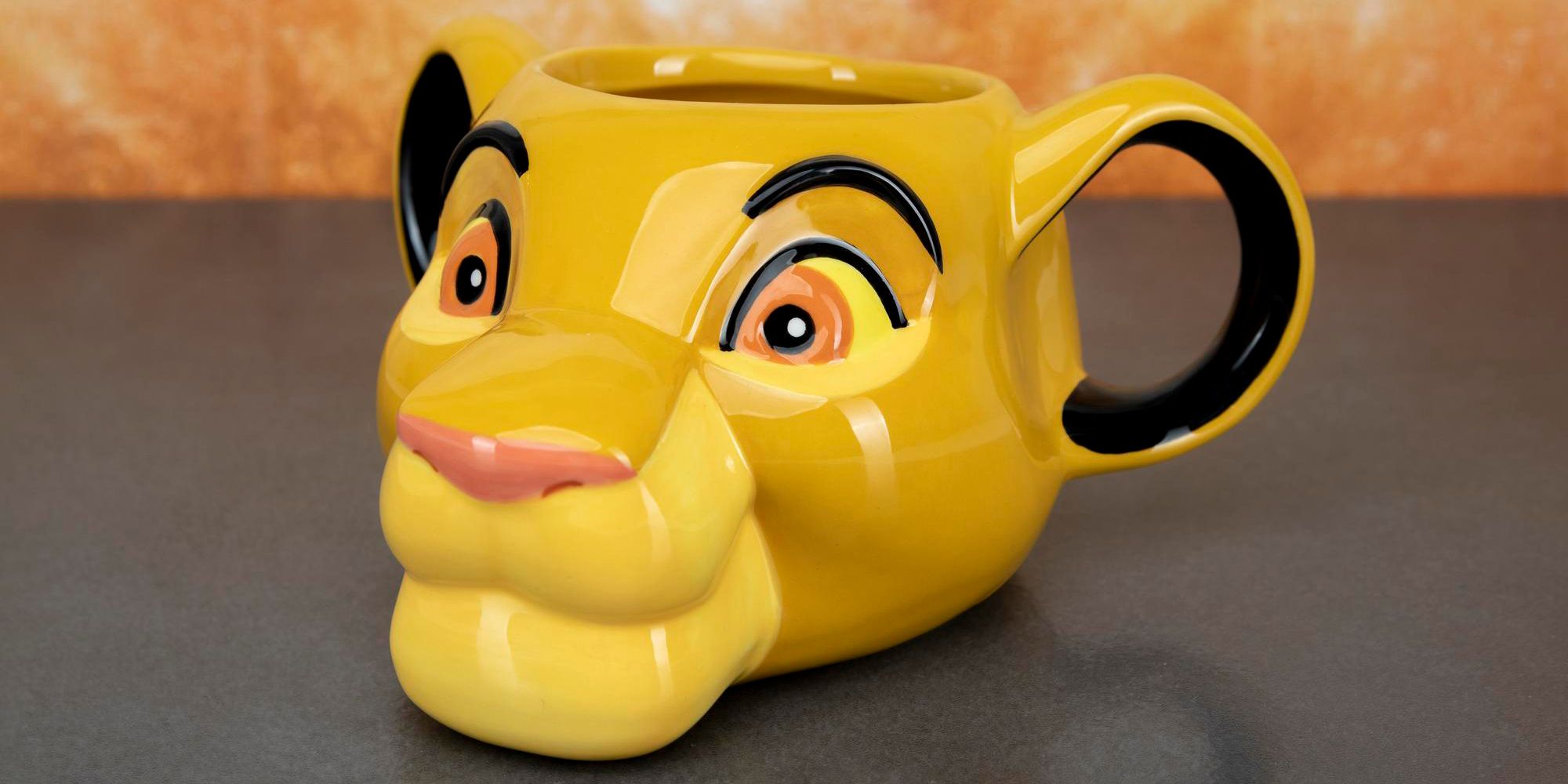 SEE THE PRICE MERCHOID
No one can be grumpy in the morning when drinking out of young Simba's head. This mug is sculpted into Simba's wide-eyed expression, eager and curious. His ears form two handles, unique for a coffee mug, that can be comfortably gripped from each side.
The mug is officially licensed Disney merchandise and is an oversized cup for extra joe on early days. Simba's head can be filled with hot cocoa and cozied up next to during a Lion King viewing party, or proudly displayed on a desk at work to add a little lighthearted fun to office space (and to bond over with other fans of Simba).
2

Zazu Funko POP!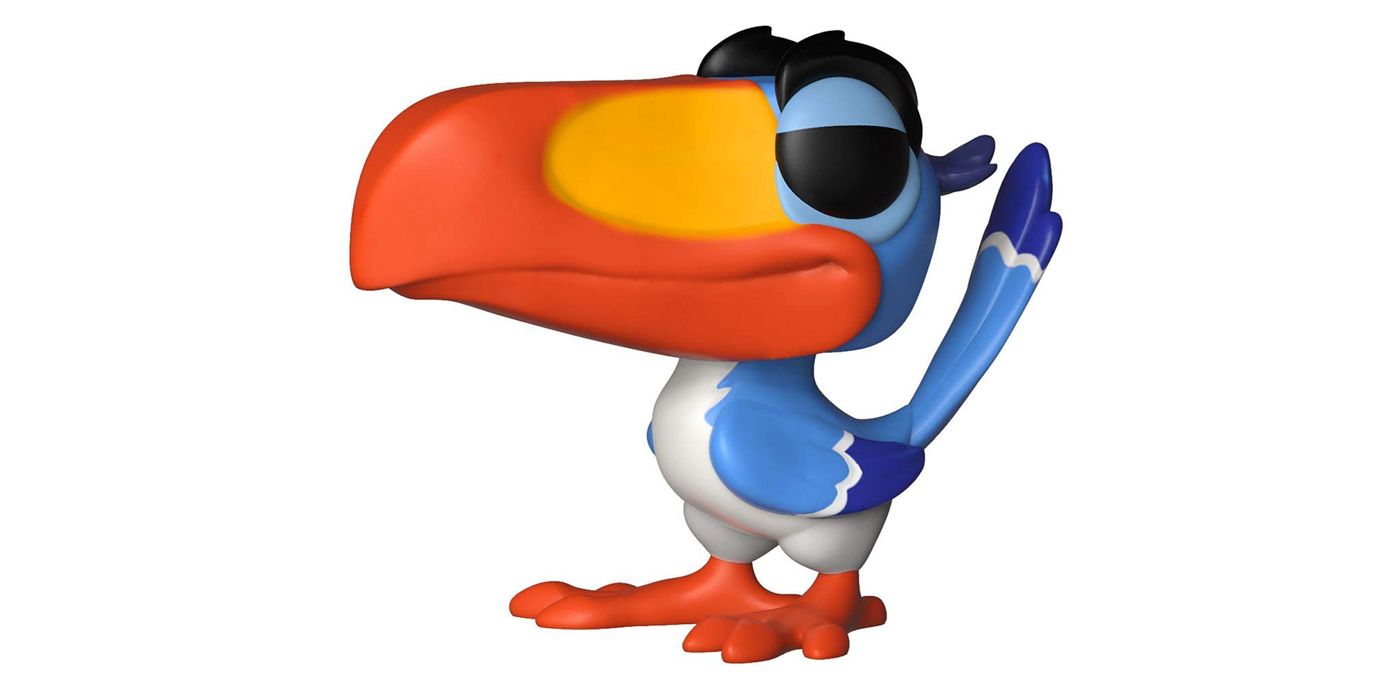 SEE THE PRICE AMAZON
Zazu acted as the majordomo to the king - first Mufasa, then, unfortunately, Scar, then Simba when he took over as reigning king. Zazu is incredibly uptight and laughably serious, very full of himself and a little bit haughty. This is a very fun character to have at one's side, as he can act as your very own majordomo (a great addition to a work or study space).
This Funko POP! is 3 3/4 inches tall and vinyl, colorfully painted in Zazu's blue and orange palette. This is a great gift for a Funko POP! collector because it is a supporting character and perhaps one they wouldn't receive too often. This also makes a great first Funko POP! for anyone who fancies themselves a mane event, and just can't wait to be king.
1

Hakuna Matata Longsleeve Shirt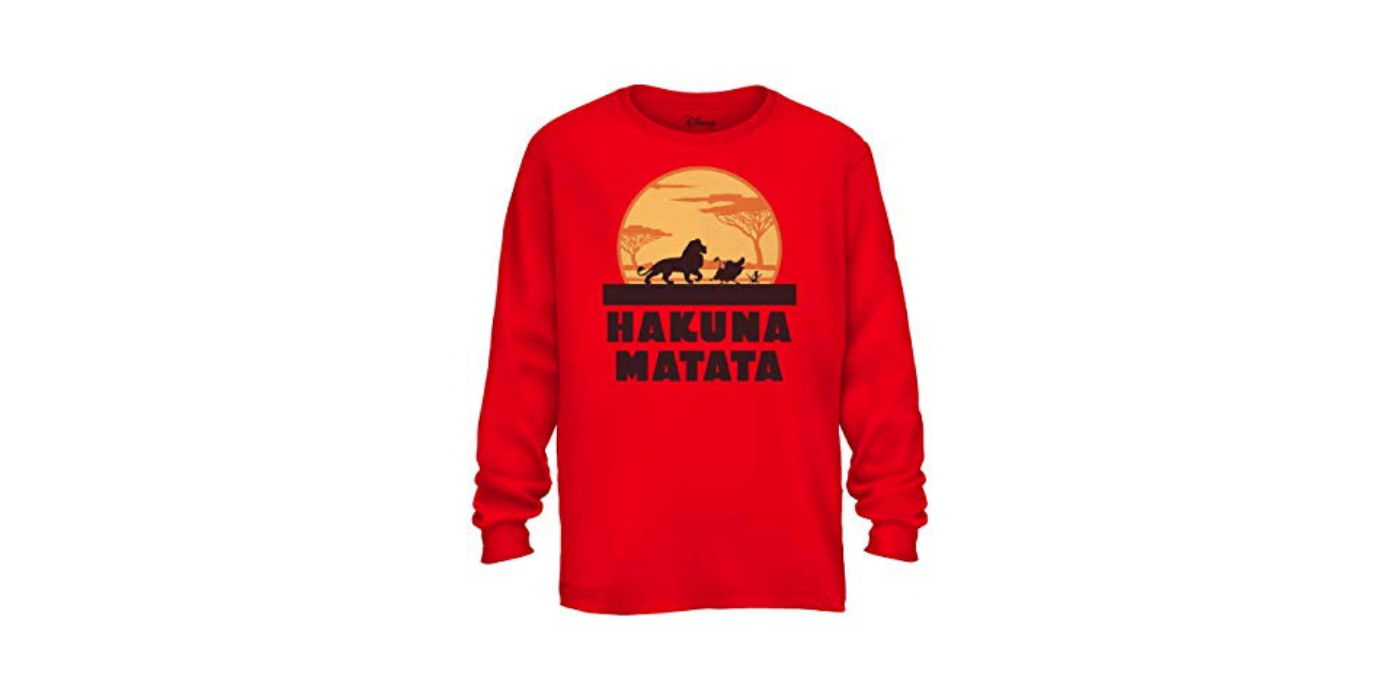 SEE THE PRICE AMAZON
The front of this officially licensed, long sleeve shirt depicts Simba, Pumbaa and Timon as they appeared in their performance of Hakuna Matata in the film. The shirt is 100% cotton, making it a breathable fabric that will keep your loved one cool, while also acting as an effective insulator when worn as an underlayer - so it's a perfect gift for any season or climate.
Cotton is also hypoallergenic, safe for anyone. The bright red color is perfect for the movie's themes and the song is a fan favorite. For the laid-back Lion King fan in your life, give them this shirt so they can always say, "No worries".
NEXT: 10 Must-Own Gifts Every Disney Fan Wants
We hope you like the items we recommend! Screen Rant has affiliate partnerships, so we receive a share of the revenue from your purchase. This won't affect the price you pay and helps us offer the best product recommendations.