10 Clues You Missed In The Stranger Things Season 3 Trailer
The trailer for season three of Netflix's Stranger Things has been released and between its humor and horror, it couldn't have teased us enough. We can't wait for the next season to air this summer, or to see what's in store for Will, Dustin, Mike, Lucas, Eleven, Max and the rest of our favorite faces as well as the newcomers to the show.
In addition to both laugh and scream-worthy moments, the trailer delivered several key clues to help pinpoint just what we can expect in this next season of the show. Some of the clues, like Eleven (Millie Bobby Brown) and Max (Sadie Sink) dancing around in a bedroom to music together, obviously point toward the kids exhibiting normal teen behaviors as they grow up (and perhaps, in some ways, apart from one another), but many clues also gave us specific details about what season three has in store.
RELATED: Stranger Things Characters Sorted Into Their Hogwarts Houses
10

Only Six Months Have Passed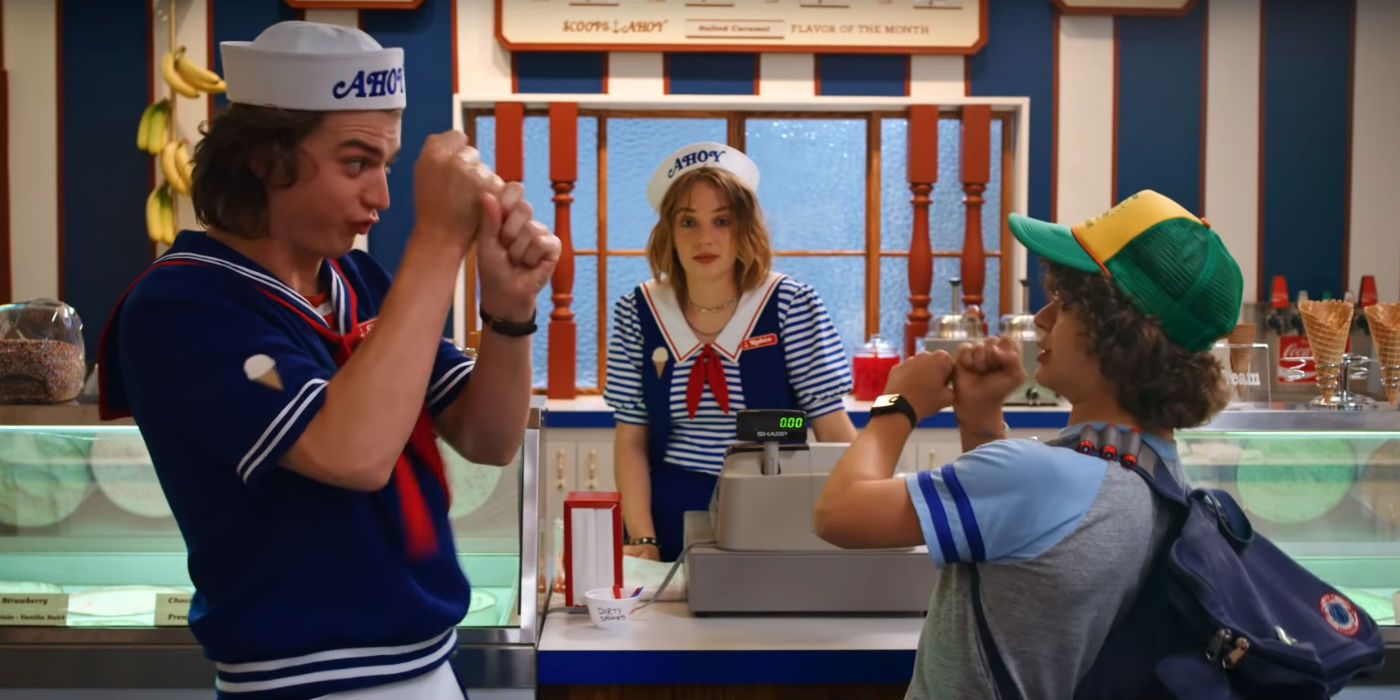 Back in season two, nearly a full year passed following the events of season one, which ended in December of 1983. Season two began on October 29 of 1984 and ended at the Snow Ball on December 15 of that same year. The trailer reveals that the next season begins after only six months have passed on July 4, 1985.
We know the year because Dustin's "Camp Nowhere" hat has 1985 on it and the song playing, Motley Crue's "Home Sweet Home," is from the same year. This means a number of different things for us, liking getting to see our favorite characters in the summertime for a change as well as following the events of last season much more closely, which could mean some wounds are still fresh. This is also evident when we see Joyce, who is still likely mourning the loss of Bob.
9

The Fun Fair Looks Anything But Fun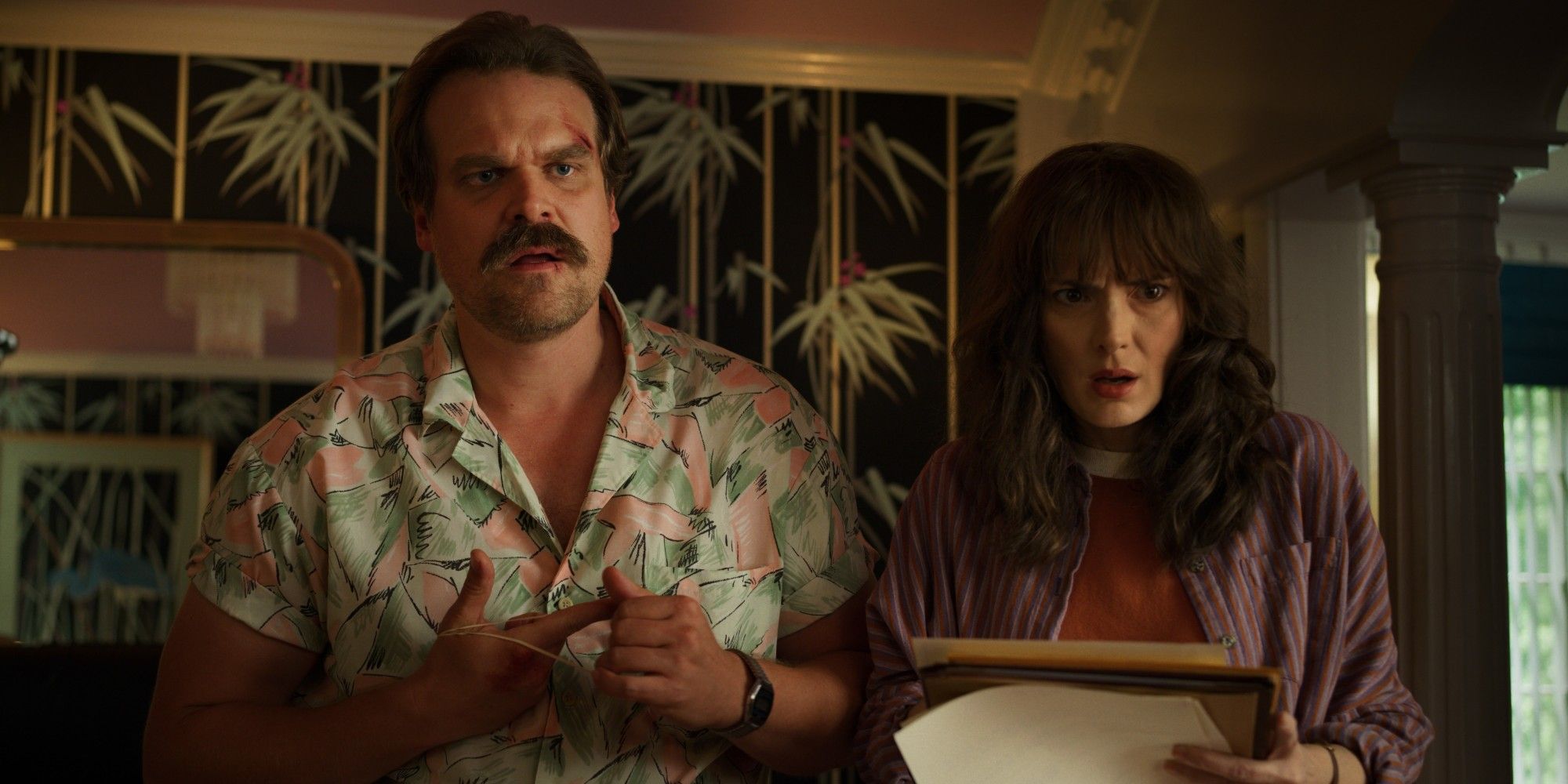 Summertime means carnivals, so it's exciting to picture our favorite characters at the Fun Fair depicted in the trailer. Will Hopper win a stuffed bear for Joyce, starting the 'ship we've all been waiting for? The romance may have to wait, given how the trailer also shows a menacing man with a gun wandering around the hall of mirrors and Hopper, standing with his mouth agape, with a cut on his forehead. Note that Joyce is standing behind him, though!
RELATED: Stranger Things: The 10 Best Supporting Characters, Ranked
Speaking of this shot, Hopper is also seen waiting in a restaurant for someone while wearing the same shirt he's wearing at the fair, and the shot is followed by one of Joyce eating at home, alone. Could she have stood Hop up on a date?
8

80s Nods Galore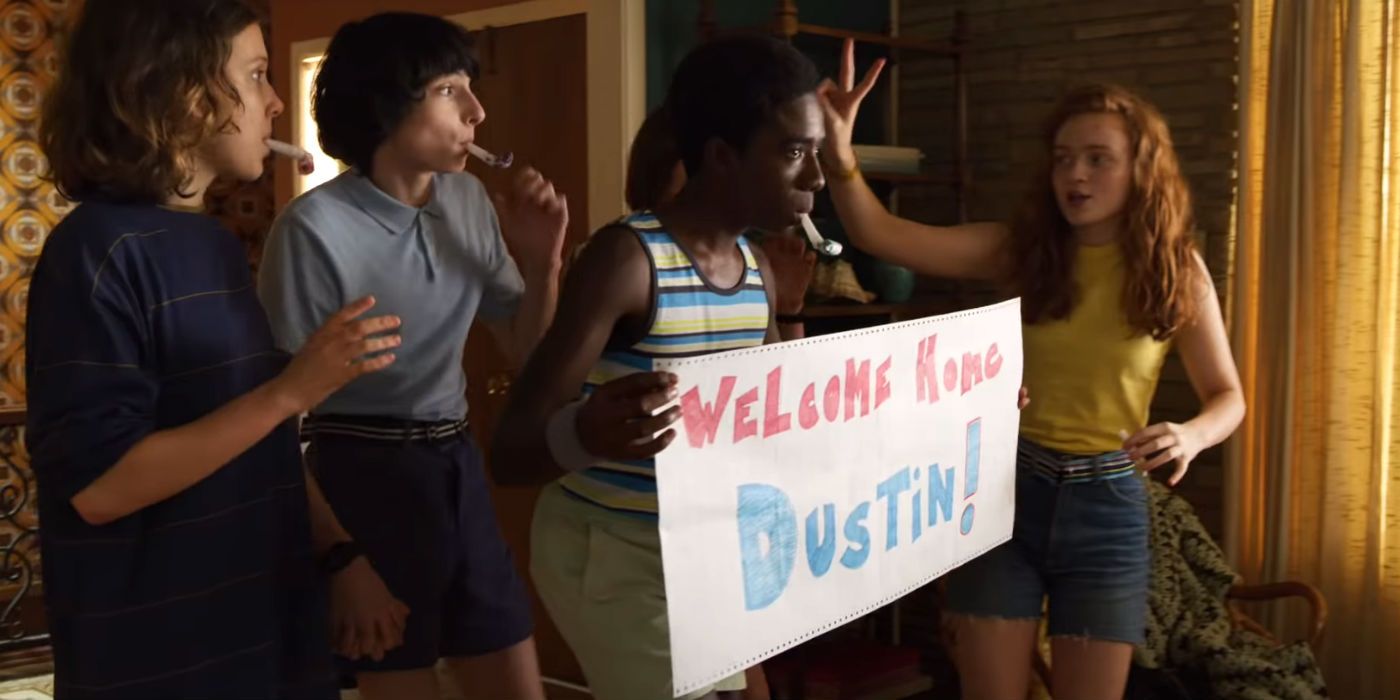 Stranger Things gives us fabulous 80s references and Easter eggs in a more clever way than any other modern nostalgic book or series has been able to do, and it looks like we'll keep getting those delightful treats in season three. Did you catch Dustin's vintage Tommy Atomic robot, R2-D2 or his transformer (Ultra Magnus)? The Farrah Fawcett hairspray that Steve gave Dustin to manage his hair in season two makes an appearance as well as Dustin uses it to attack his poor friends.
Seeing Eleven use her powers for fun is also a nice change in this scene, although she still gets nosebleeds in the process. Other nostalgic nods include The Who's "Baba O'Riley," better known as "Teenage Wasteland," and a classic 80s carnival ride known as the Gravitron.
7

Erica Sinclair's Bigger Role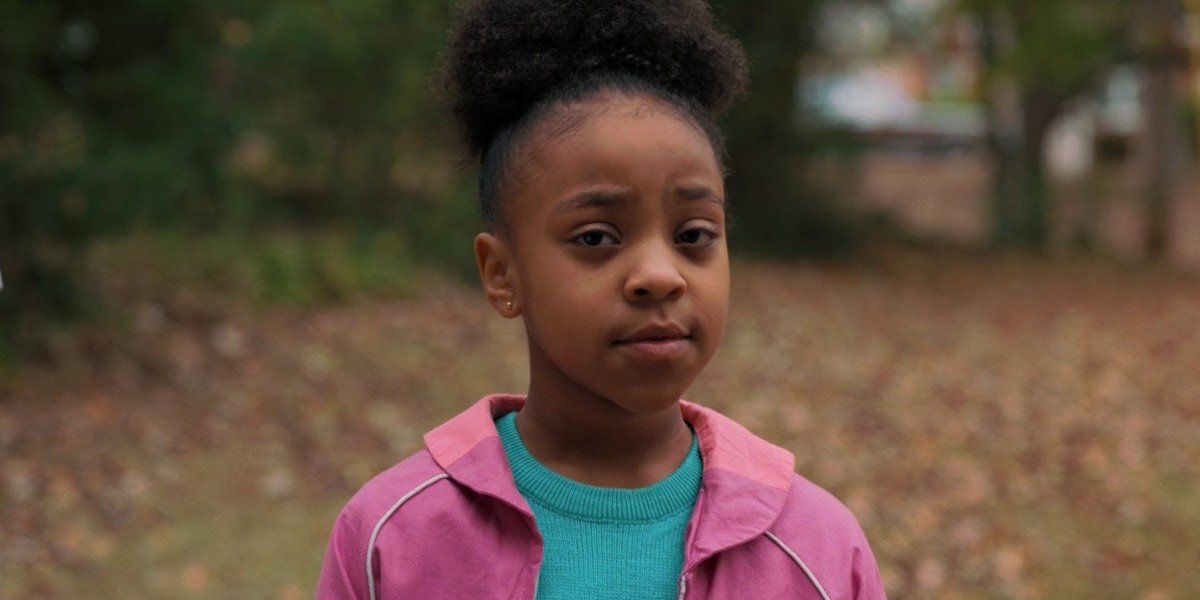 Many of us loved watching Lucas's little sister Erica give her big brother some sass in season two, and it looks like we're going to get much more Erica in season three based on the trailer. We see her featured in several spots, from staring at something apprehensively with other cast mates to crawling around in what look like a bunch of air vents with a pair of headlamps strapped to her helmet.
RELATED: Stranger Things: 10 Projects Cara Buono Did Before The Hit Show
With her helmet, knee pads and what appears to be a backpack strapped to her back, Erica looks like she means business while she's going all John McClane in this shot. Could she have joined up with her brother and his buddies in monster fighting?
6

Cary Elwes Is The Mayor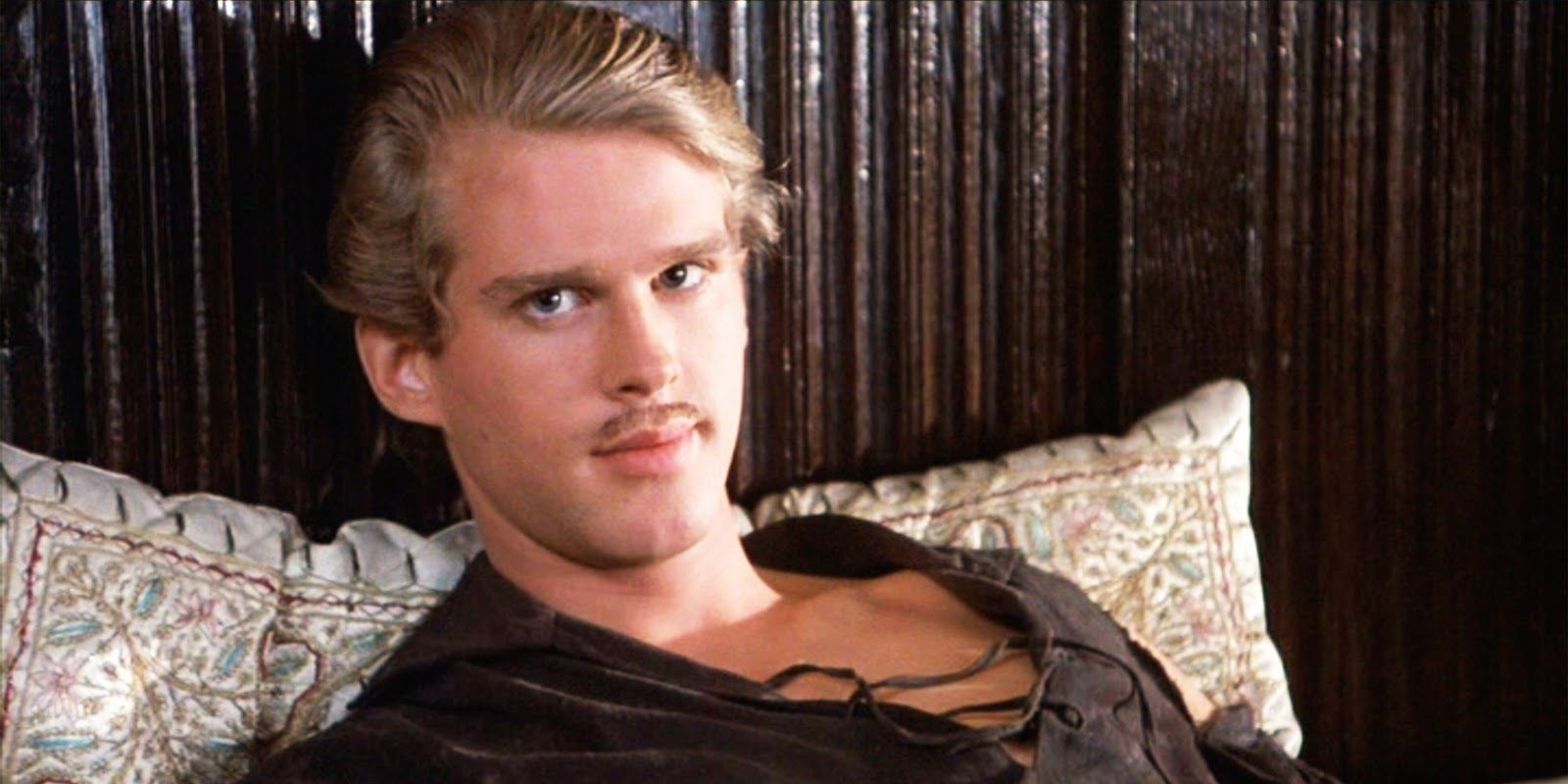 What, you needed more iconic 80s characters to satiate your nostalgic needs after Sean Astin was offed last season? As Cary Elwes, the mayor of Hawkins in season three, might say, "As you wish!" Mayor Larry Kline looks like he's not very popular with his constituents and he's appearing in five of the eight announced chapters of the season to show us why.
You might have missed that his campaign signs are very much like the current U.S President's and Mike Pence's signs, from the lettering down to the design and color scheme. We wonder if the Duffer brothers are making a statement here.
5

80s Icon Babies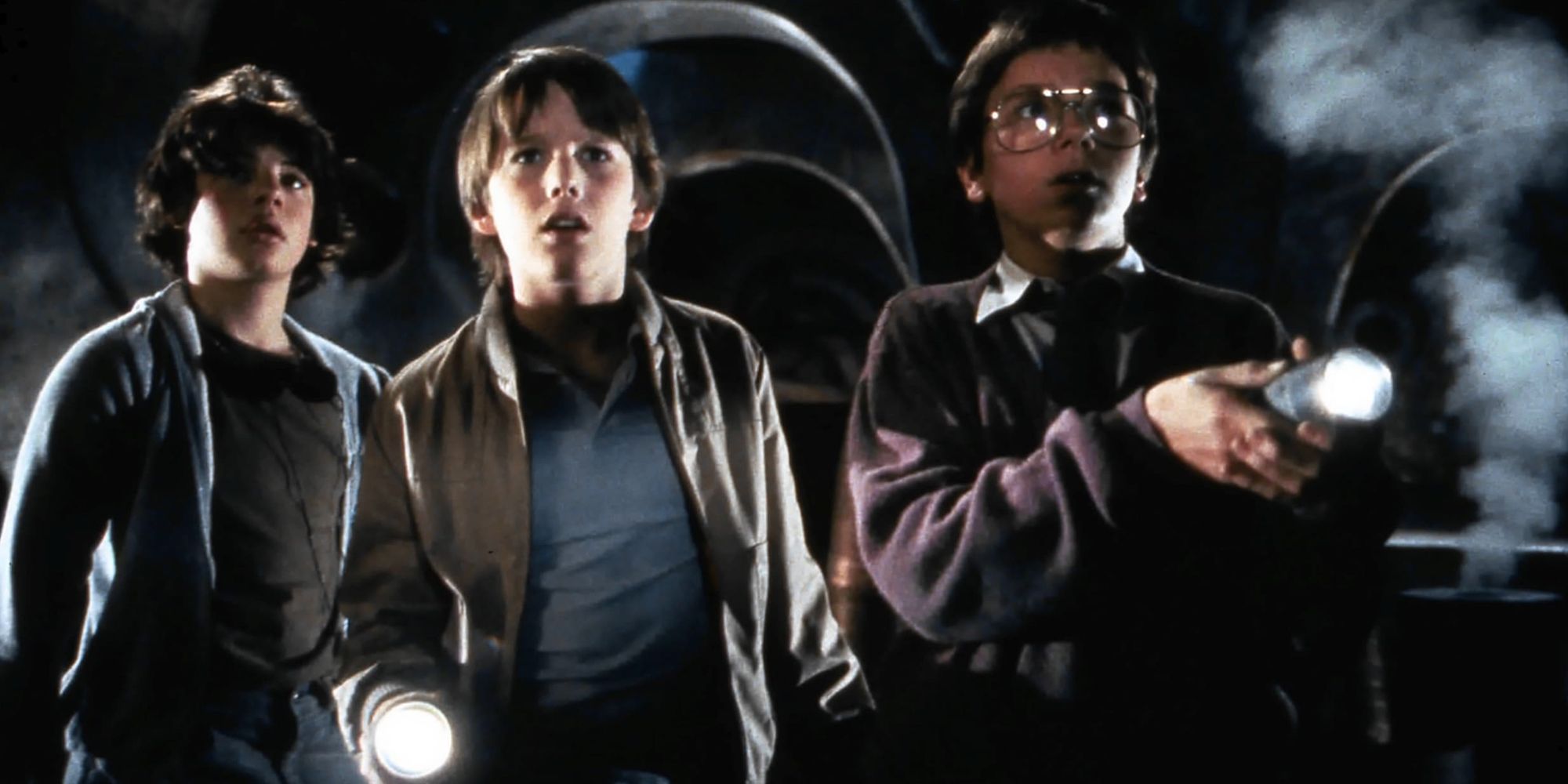 Speaking of more characters from favorite 1980s movies, the next season of Stranger Things will feature children of 1980s stars. Remember the girl who chastises Steve Harrington for having kids for friends? Steve's coworker, Robin, is played by Uma Thurman and Ethan Hawke's daughter, Maya Hawke. It's supposed to be a main role and it's practically tying Stranger Things with Explorers.
RELATED: 10 Shows To Binge-Watch This Summer
Gary Busey's son, Jake Busey, is playing a new character named Bruce, who will appear in five of the announced eight episodes. Like Elwes, Busey is listed as a guest character. Another new character, Heather, will be played by actress Francesca Luisa Reale of Blue Bloods and Haters Back Off. The character is supposed to be a lifeguard. There's an episode dubbed "The Case of the Missing Lifeguard," and we do see a lifeguard waving for help from the depths of water at one point in the trailer.
4

Disease May Be Spreading In Hawkins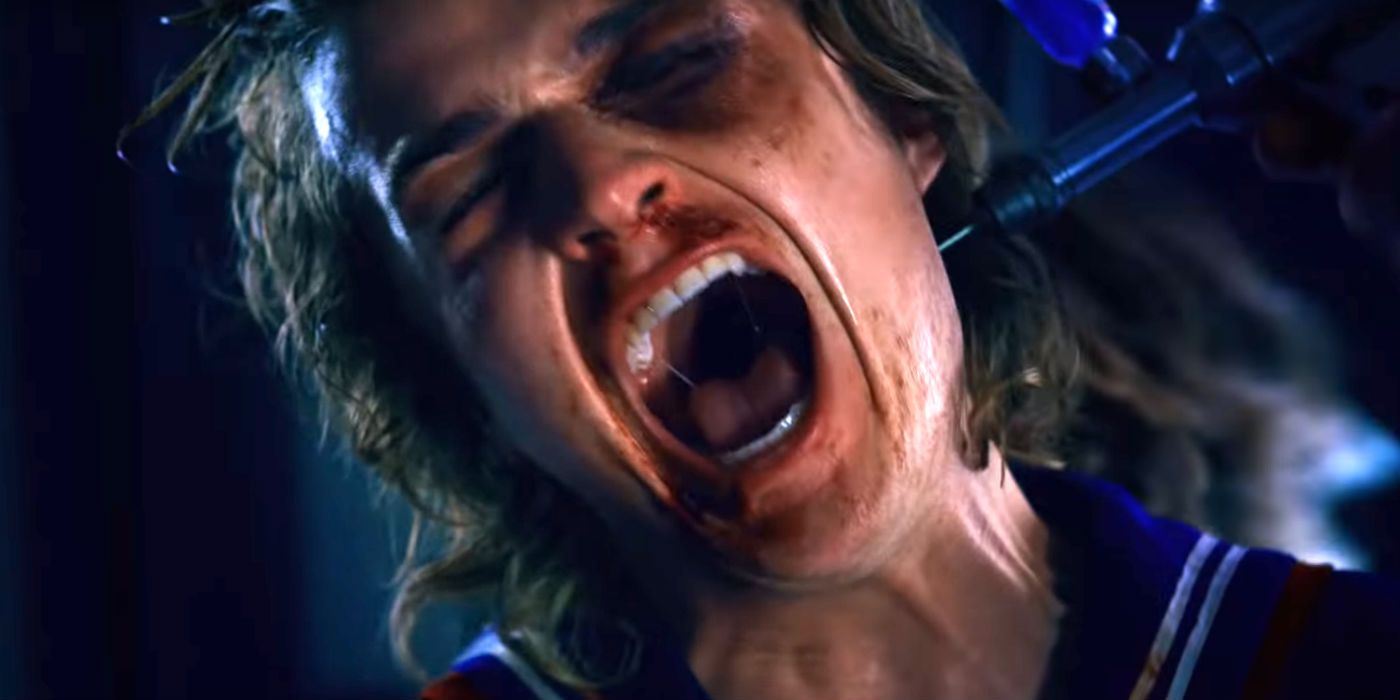 From hoards of rats scurrying around town to Billy breaking out in a weird rash to Steve being injected, the trailer strongly suggests that disease may be a component in season three. This would still work well with the shows Dungeons & Dragons theme, as adventurers often find themselves in search of medicine or a cure for the plague.
That's not the only thing threatening Hawkins, of course: don't forget the monster that Jonathan watches grow right before his eyes. Many have speculated about what this creature might be, from the Gibbering Mouther to the Otyugh to the Xorn. It could be anyone's guess but given that the show has been utilizing D&D monsters up until this point these seem like decent guesses so far.
3

Saying Goodbye To Will Byers?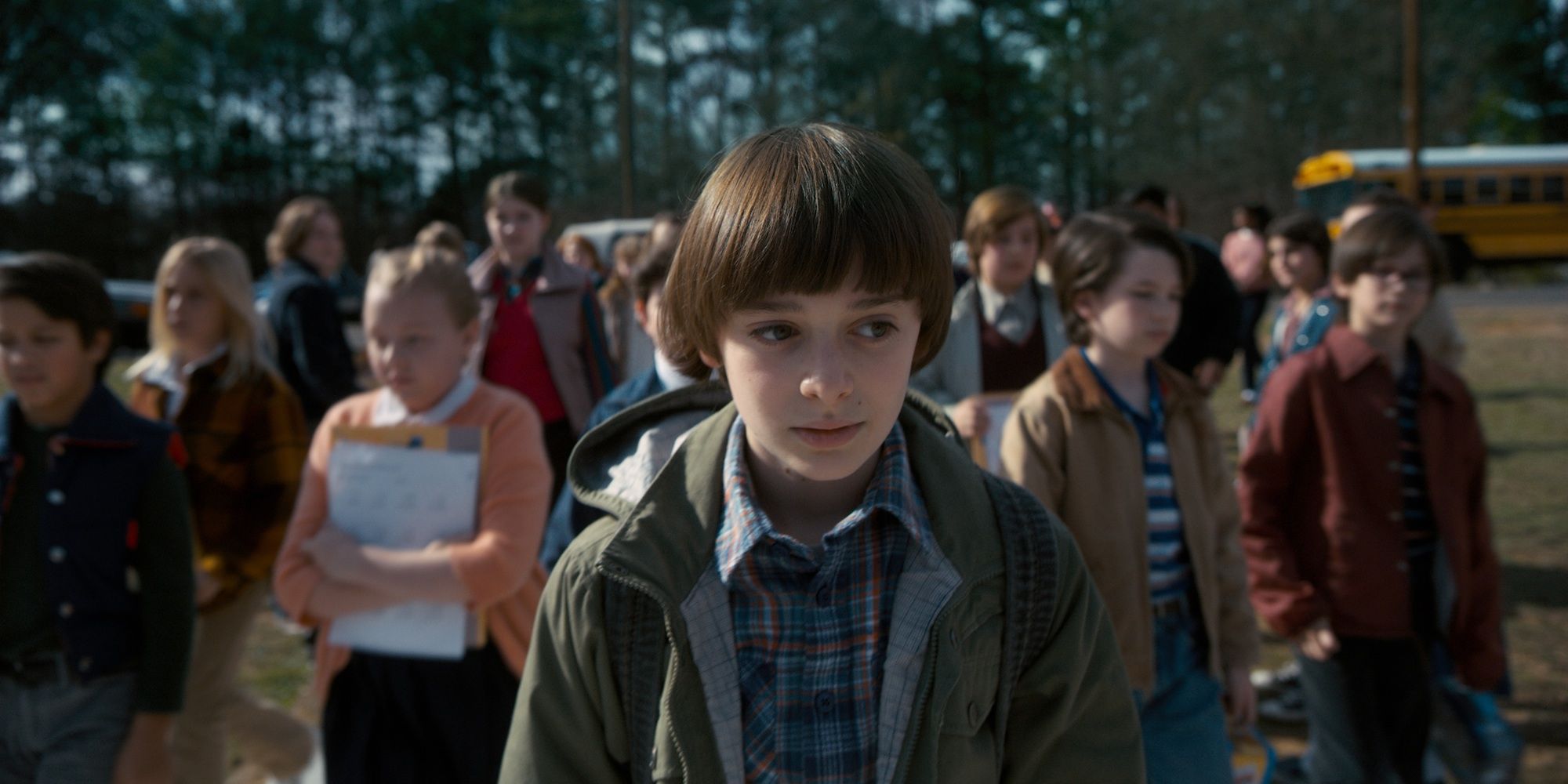 Will Will and his family leave Hawkins forever? This theme is also suggested in the trailer, from Will appearing upset to Mike looking behind him at the Byers' empty house. Hopper tells Joyce that he wants her "to feel like this can still be your home," which insinuates that she isn't happy living in a place with so many terrible memories. Maybe she feels like she needs to get her kids out of Dodge before something else horrific happens to them.
The Duffer brothers have previously discussed leaving Hawkins in the future after so much horror has occurred there. Whether they simply mean expanding into the mall and the surrounding area or characters actually fleeing their town remains to be seen.
2

Eleven's Wearing Sara's Hair Tie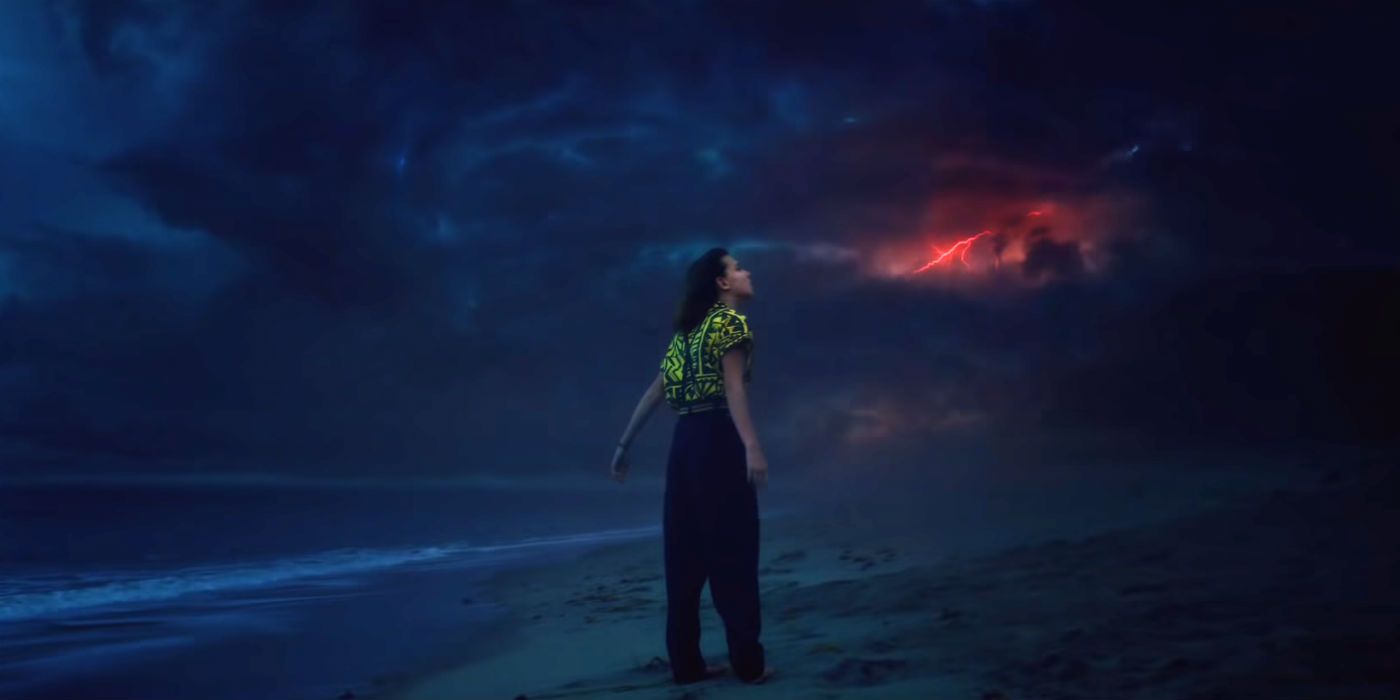 Watching Chief Hopper become Eleven's dad was one of the most rewarding experiences in Stranger Things so far, and it looks like he is still taking this role seriously. There wasn't anything obvious in the trailer to serve as any indication, but if you look closely you can see Eleven wearing his daughter Sara's blue hair tie. We've seen it before when the seven-year-old was in the hospital, and now it's on Eleven's wrist.
We also see images of Eleven back in the Upside Down, but the reason why isn't evident. Eleven also still has a love of Eggo waffles in this season per the trailer and we bet the Duffer brothers will ensure that those particular treats will be in every season until the show ends with its film following the final fourth season.
1

The Final Battle May Have Been Teased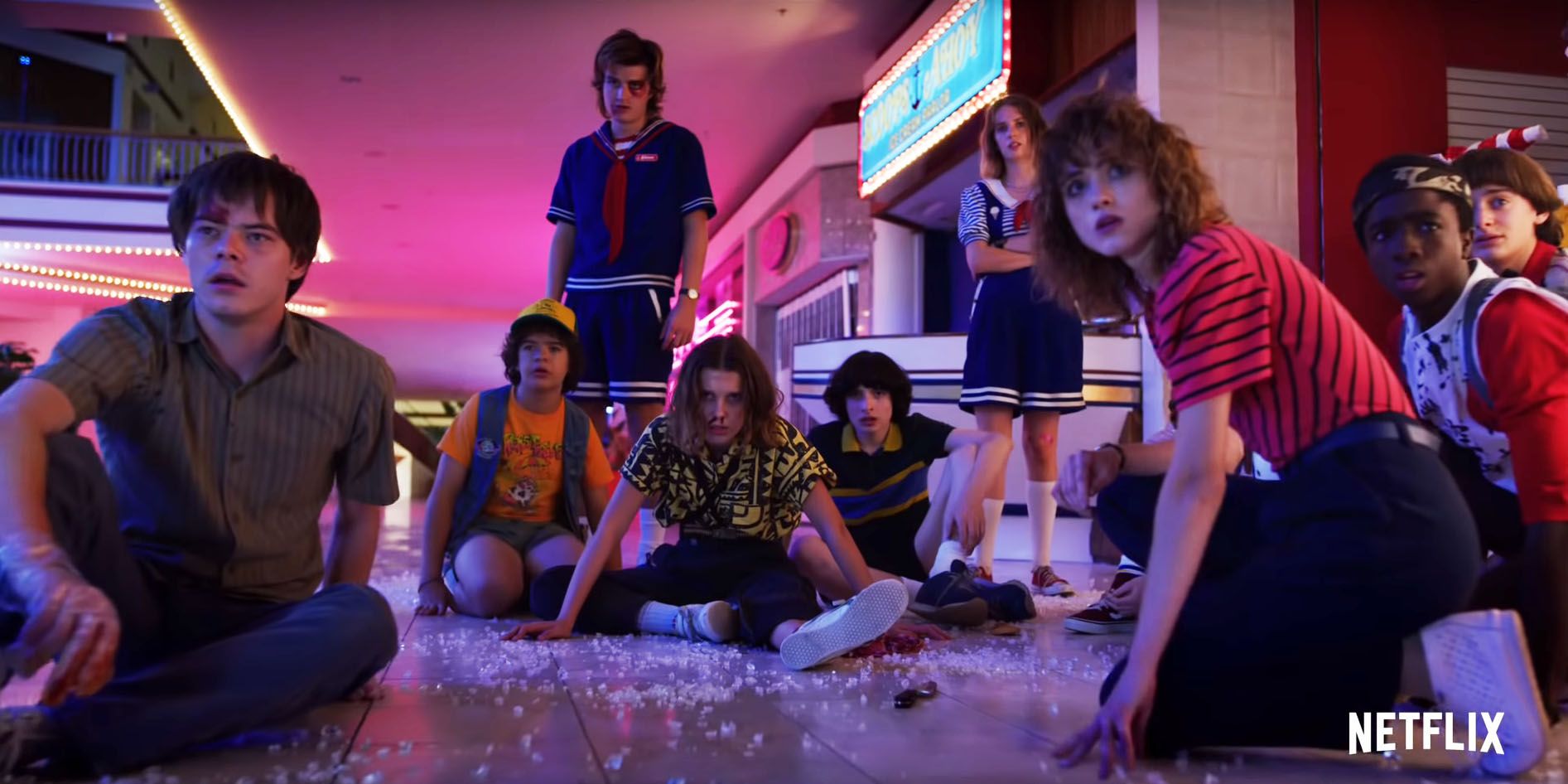 Remember the shot of all the teens in the floor at the Starcourt Mall, where there's glass in the floor, Eleven's nose is bleeding and Steven and Jonathan both sport visible injuries? That may be a preview of the last episode of the season, which is titled "The Battle of Starcourt." Many other shots in the trailer take place at this mall, including scenes in an ice cream shop where Steve and Robin work called Scoops Ahoy.
There are some fun-looking scenes that also take place in the mall, such as a shot of Eleven and Max shopping together, which was not only a favorite past time of the 80s but also further demonstrates how the young women are now getting along after their initial tense relationship in season two. Who knows, maybe they'll get to see Tiffany perform there.
NEXT: Stranger Things: 10 Facts From The Book, Suspicious Minds