Vikings Season 6 Premiere Review | Screen Rant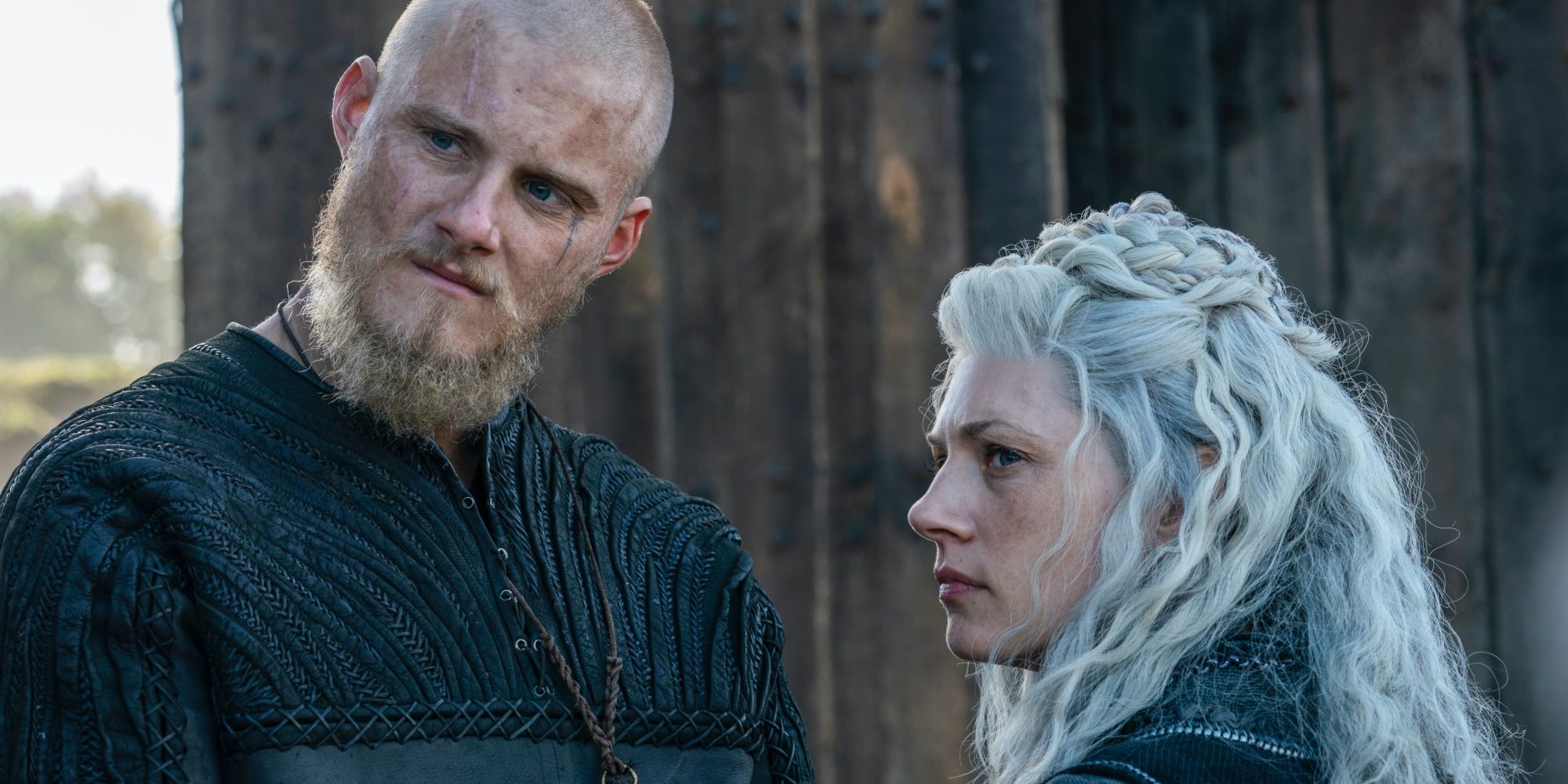 The end of Vikings season 5 could very well have served as the series' conclusion. After Bjorn (Alexander Ludwig) deposed his half-brother Ivar (Alex Høgh Andersen) and took what many thought was his rightful place as king in Kattegat, it could be argued that History's bloody, long-running drama reached a fitting conclusion. As such, with the final season set to kick-off with a two-hour premiere — the first half of which is fittingly titled 'New Beginnings' — there's a sense that creator Michael Hirst has more or less reached the climax of his story, and that season 6 may well end up feeling more like a coda than anything else.  
That feeling is made stronger during the first hour, as it is largely spent playing catchup with the series' primary characters. That means watching Bjorn demonstrate the manner in which he intends to rule. It is a mode modeled heavily after his late father, Ragnar, which is both a blessing and a curse for the young king as he acts with conviction but later questions those actions at nearly every turn, seeking council from his wife Gunnhild (Ragga Ragnars) as well as from his mother, Lagertha (Katheryn Winnick). The effect is twofold in that Hirst quickly and succinctly illustrates the way in which Bjorn is not Ivar, while also making good use of the phrase "heavy is the head that wears the crown."
More: Harley Quinn Review: DC Serves Up A Coarse, Brutal, & Silly Villain-Centric Series
'New Beginnings' is a speedy episode of Vikings, in that the hour has little time to focus on side stories. Instead it is devoted almost entirely to the divergent paths of Bjorn and the deposed Ivar. To be fair, the hour does offer a brief interlude wherein Lagertha announces her retirement and desire to live out the rest of her days in peace and solitude on an isolated farmstead. But Hirst lays the groundwork for the end of Lagertha's story by having the fearsome shield maiden make a solemn pledge to never again pick up her sword before burying it in the earth she intends to live off of. It's the storytelling equivalent of a cop announcing his or her retirement or a soldier making note of the family waiting back home. In other words, Lagertha may be done with the world of Vikings, but it certainly doesn't seem as though Vikings is done with her.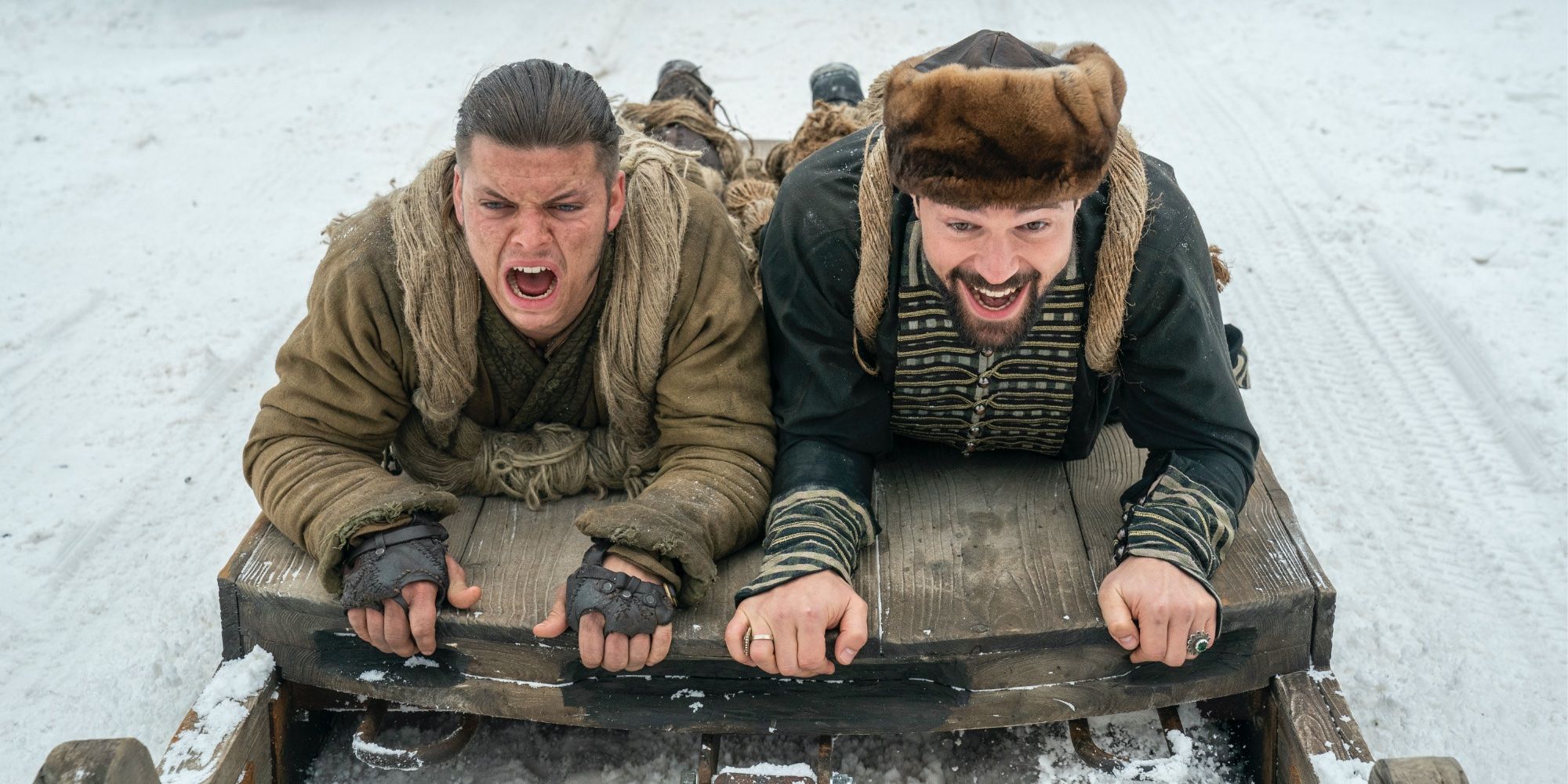 Potential intrigue regarding one of the show's remaining original cast members aside, 'New Beginnings' also develops a fascinating antagonist in Prince Oleg (Danila Kozlovsky) of Rus, who has plans to invade Kattegat with the purpose of converting it to Christianity. Over the past few seasons, Hirst has made good use of Andersen's on-screen presence by placing him in the odd relationship here and there. While Ivar's combative entanglements with his family have created necessary thrust for the series in the wake of Travis Fimmel's departure, it was his interactions with Bishop Heahmund (Jonathan Rhys Meyers) that proved the series could tackle more abstract ideas in an effort to make the psychotic Lothbrok more than a mere agent of chaos.
There are inklings of a similar relationship in the offing with Oleg and Ivar, as the latter spends much of the first hour convincing the young prince he has no malicious intent in coming to his kingdom and is himself a king without a kingdom. Oleg isn't so easily convinced, however, leading to a prolonged but still entertaining stalemate, one that results in Ivar finding reason to again believe — and make others  believe — he is, in fact, a god. 
In promising the return Ivar's maniacal mojo so early in the final season, Hirst gives the series leeway to move about and stretch its legs a little, as it does in the second half of the two-hour premiere. In doing so, Vikings finds itself testing Bjorn early in his reign when King Harald (Peter Franzén) issues a plea for help, while the return of Kjettel Flatnose (Adam Copeland) opens up a potential end-run for Ubbe (Jordan Patrick Smith), as he ponders a trip to Iceland to search for the missing Floki (Gustaf Skarsgård).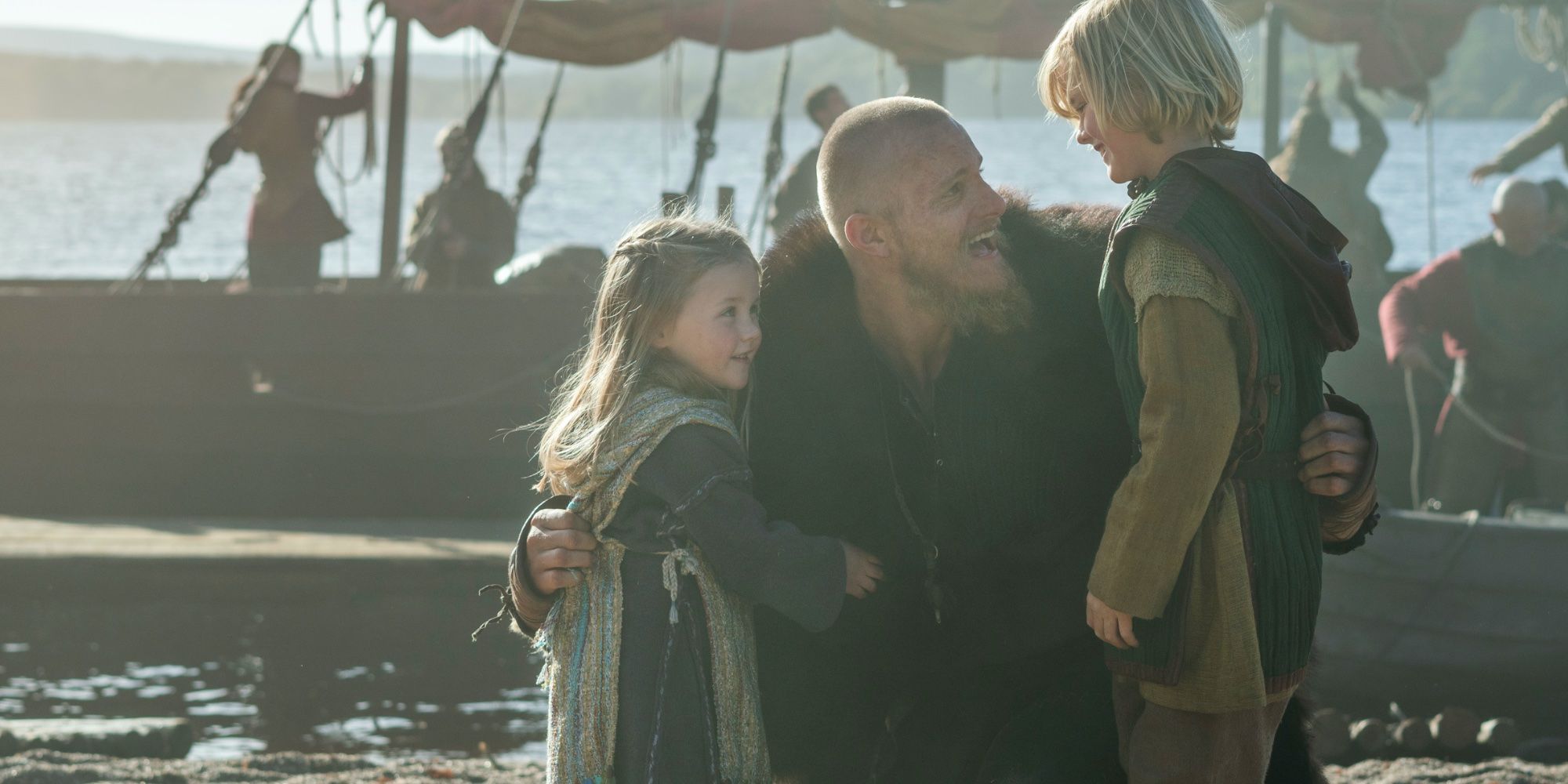 The second hour shifts the pacing in such a way that intrigue continues to build even as Hirst develops a variety of subplots that will no doubt delay any confrontation between Ivar and Bjorn until the season is nearer its conclusion. Vikings' subplot game has been hit or miss throughout its run, and there's no reason to think things will be any different in season 6. Still, the prospect of Ubbe on a Floki quest, while Bjorn faces his first real adversity as king could have the makings of character-defining arcs. Though the same can't be said for Ivar - who arguably had character-defining arc throughout seasons 4 and 5 - he nevertheless remains a fascinating and integral part of the series. 
In all, season 6 will find Vikings judged as it so often judges its characters — in terms of the legacy they leave behind. While Hirst and Jeb Stuart are already prepping a spinoff show for Netflix, History's first (and still best) scripted series will likely go down as an ambitious bit of television that succeeded in the Peak TV era.
Next: It's Always Sunny In Philadelphia Season 14 Finale Tackles Some Big Ideas (Sort Of)
Vikings season 6 premieres Wednesday, December 4 @9pm on History.