Total Divas: The 10 Worst Episodes (According To IMDb)
Total Divas has been a hit reality series for the E! Network and WWE, and while wrestling fans have loved every episode, the same cannot be said for everyone. On the whole, Total Divas is very consistent with providing the drama, comedy, and emotion that is expected with reality television.
RELATED: 5 Total Divas Stars That We Love (& 5 Fans Want To Go Away)
However, on occasion, even this show has a few poor episodes that don't quite hit the mark. Whether it be because the storyline isn't engaging or that there isn't enough drama taking place, certain episodes have been poorer than others. Within this list, we will be taking a detailed look at those episodes, ranking the 10 worst episodes throughout the nine seasons according to IMDb.
10 Indecent Exposure - 6.8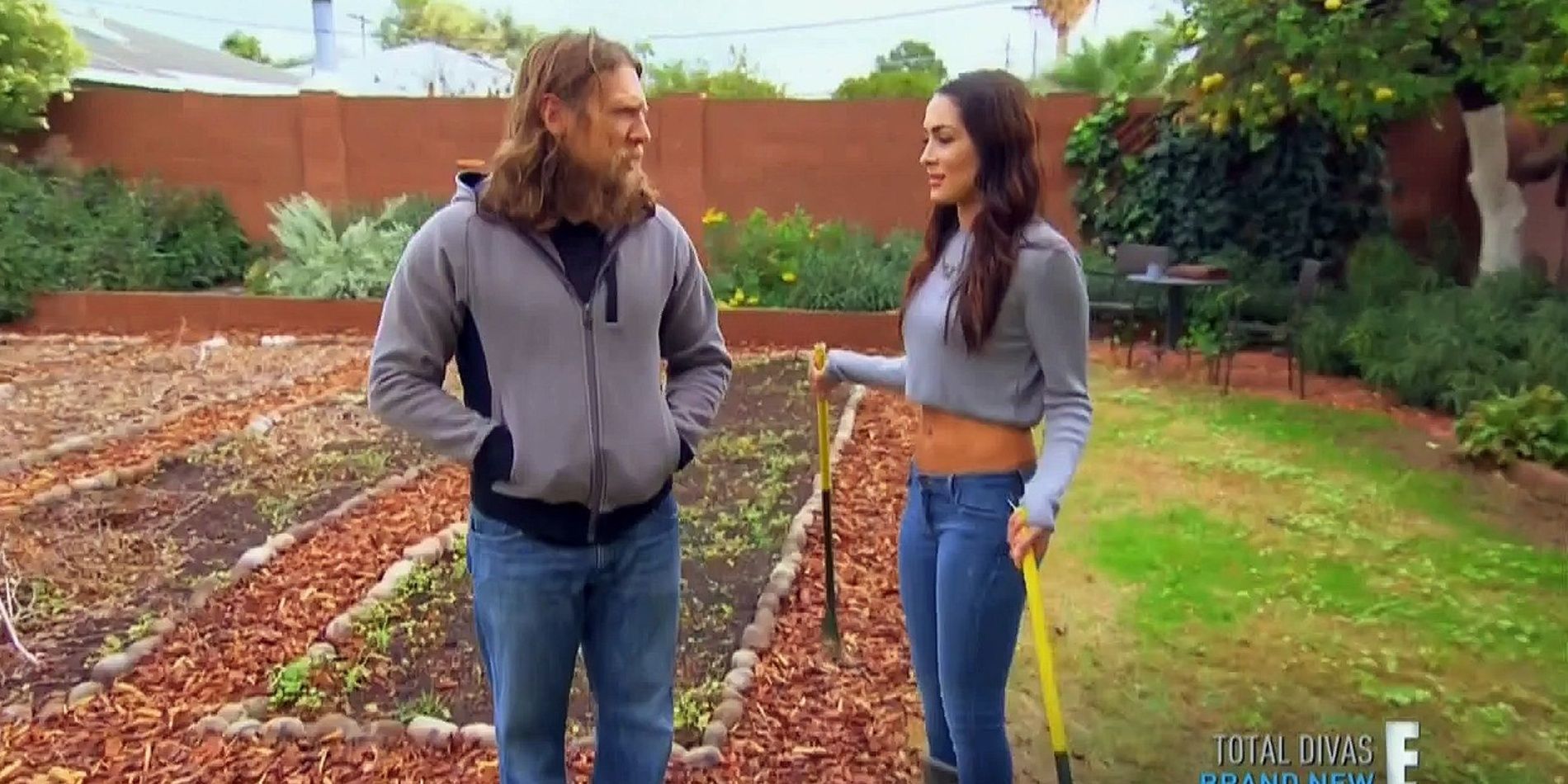 We kickstart this list with the episode, "Indecent Exposure", which took place towards the end of the third season of the show. Given an IMDb rating of 6.8, it clearly wasn't one of the most gripping episodes of the show, despite the fact it featured the famous Grumpy Cat. That's right, the Instagram famous animal met Natalya in this episode, who is a cat-obsessed wrestler.
But with that being one of the most noteworthy things to happen in the episode, it is no surprise it was rated so low. In this episode, Paige decides to bring her new hookup to a Three Amigas vacation, which causes some awkwardness. But speaking of awkward, the funniest moment of the episode comes when the Bellas' brother, JJ, accidentally sends Nikki a nude image.
9 Gone With The Wine - 6.8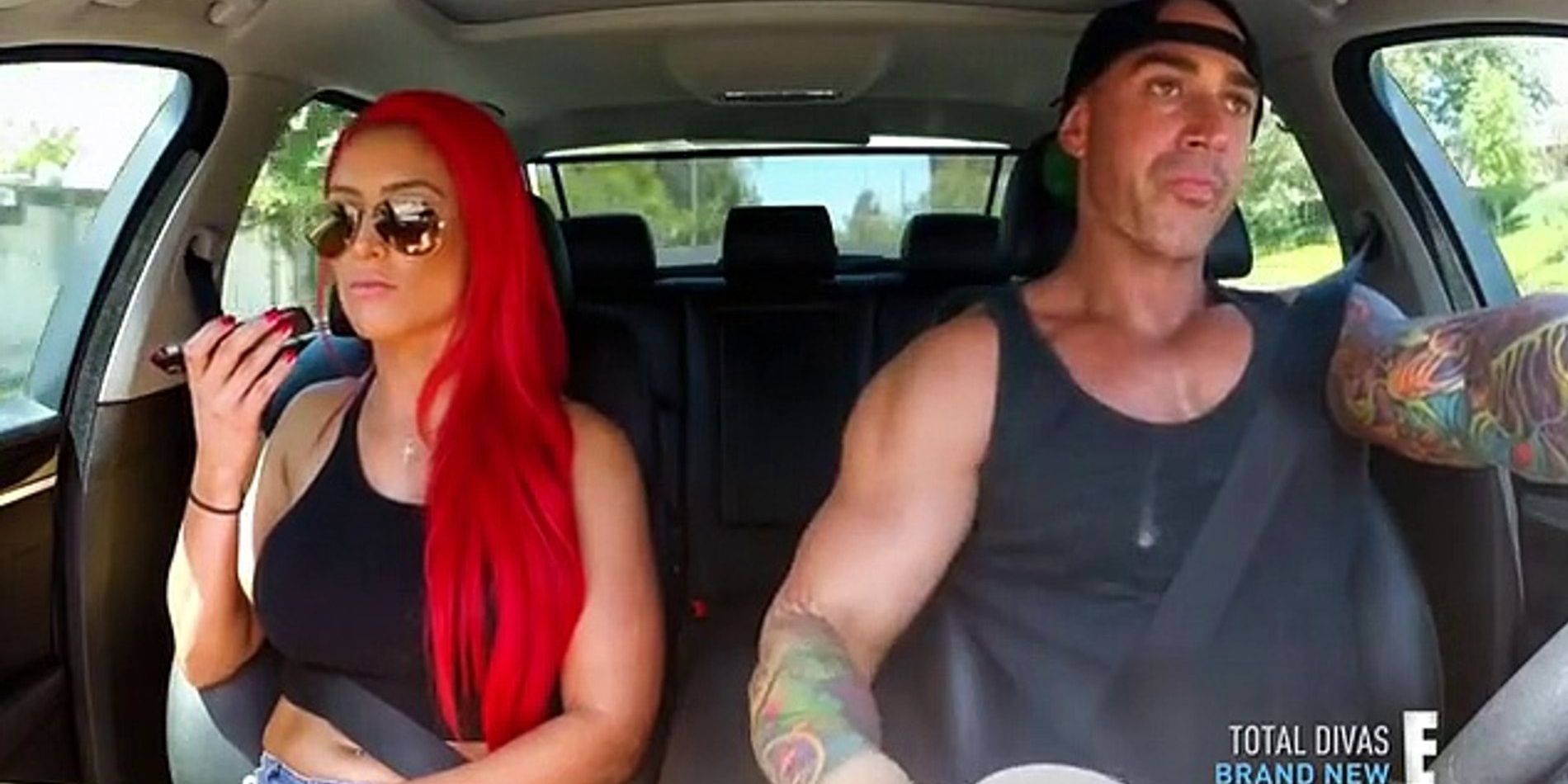 Another episode of Total Divas with an IMDb rating of 6.8 is "Gone With The Wine" which is from the fourth season of the show. In this episode, Eva Marie is forced to make a choice between her career and Jonathan and Nikki makes the decision to flee to Napa for some personal time.
RELATED: 10 Most Ridiculous Moments In Total Divas History
The main story of this episode sees Naomi take her family on an RV camping trip as she tries to prove she can be a great mom as well as a wrestler. The episode is fine but there is nothing special or memorable about it, which is likely why it rated so low.
8 Rocky Road To Recovery - 6.7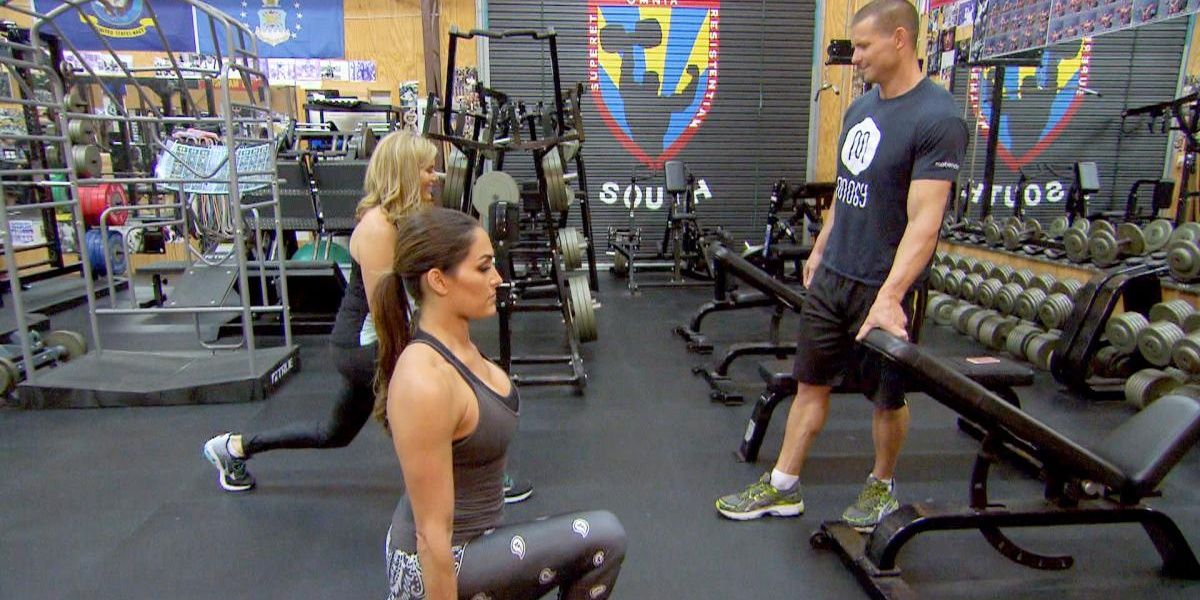 With a slightly lower rating of 6.7 on IMDb, the next episode is "Rocky Road To Recovery", which was part of the fifth season of Total Divas. The episode mainly focuses on Nikki Bella as she starts her journey to recovery after her serious neck injury that almost forced her to retire from wrestling.
She makes the decision to bring John Cena in as her rehab coach, which does create problems. Having him as her boyfriend and her coach mixes two parts of her life that don't quite work together, despite John wanting the best for her. As well as that, Rosa Mendes becomes suspicious of her partner, Bobby, when he decides to go to Las Vegas without her and Natalya attempts to bring her family together for a portrait.
7 Digging A Hole - 6.7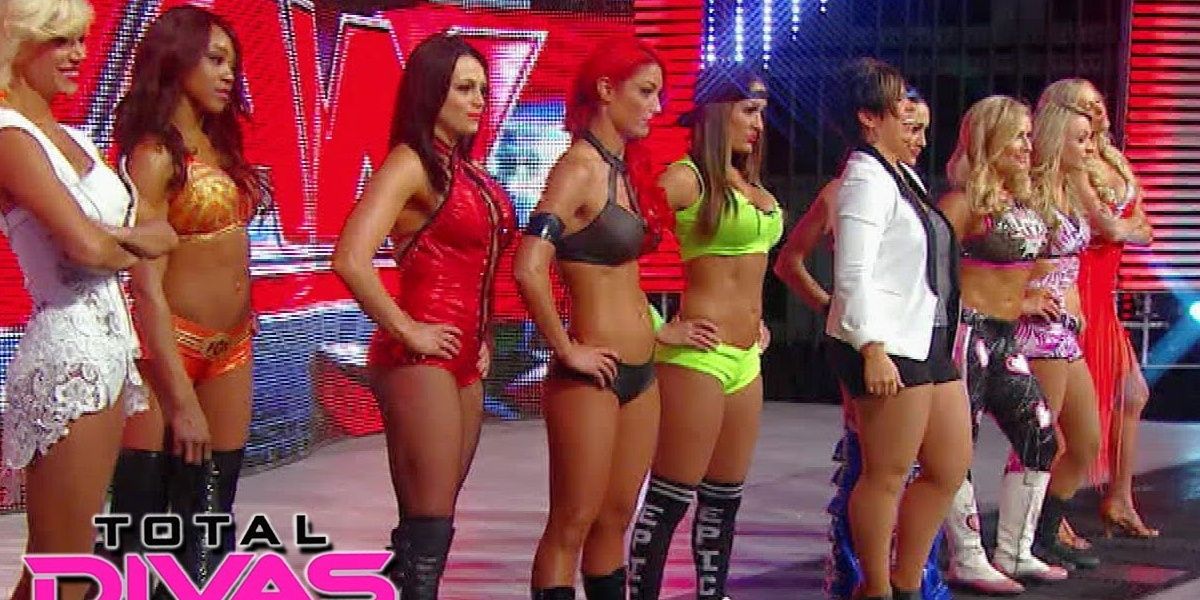 Another Total Divas episode that IMDb rated at 6.7 was "Digging A Hole", which was from the second season of the show. The episode continues to build towards the season finale, which is Brie Bella's marriage to Daniel Bryan, and this one sees the sisters clash.
RELATED: Total Divas: 10 Former Divas Who Would Have Excelled On The Show
Nikki makes the decision to not tell John Cena about the fact she has been married previously, and some tough conversations are had between the family. As well as that, the Divas all find out who is competing at WrestleMania, the biggest show of the year.
6 Return Of The Ex - 6.6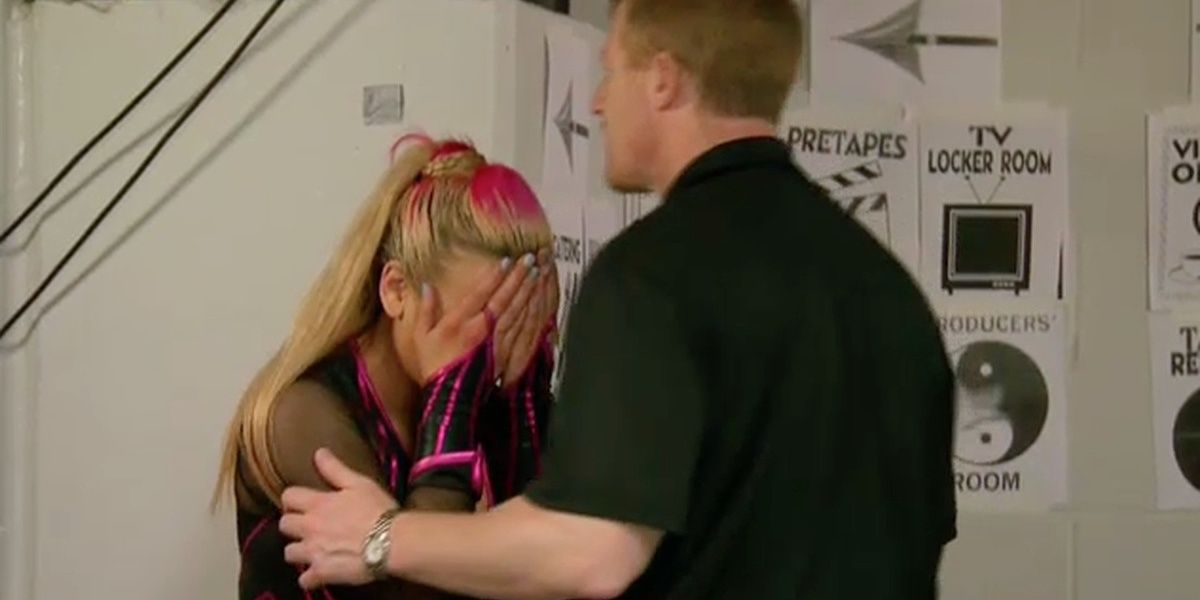 Next on the list is "Return Of The Ex", which sees Nikki Bella deal with her ex-boyfriend, Dolph Ziggler returning to the scene. The two of them have a great time at a party and do end up flirting, which leads Daniel Bryan to get involved and call out Nikki for her behavior.
However, there are other storylines at play in this episode as well. The complicated engagement that Paige is in begins to become a hot topic. Meanwhile, Natalya is worried about her left eye, which is beginning to cause her serious sight problems.
5 Peace Of Cake - 6.6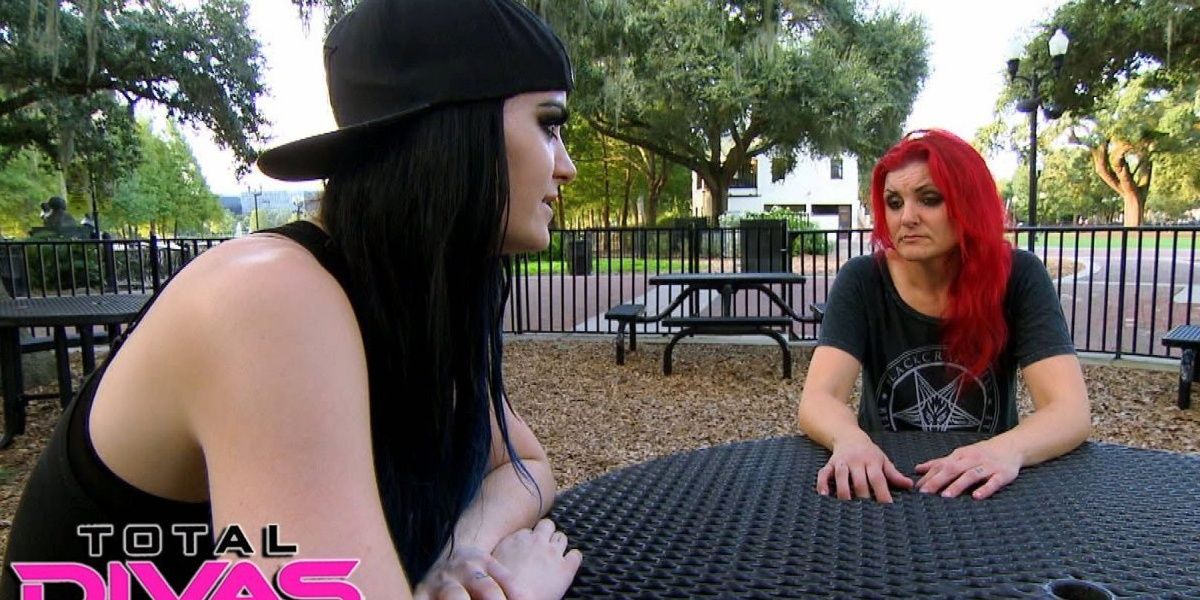 "Peace Of Cake", which is from the fifth season of Total Divas also has an IMDb rating of 6.6, making it one of the worst episodes in the history of the show. The focus of this episode was primarily on Paige and her relationship with her mother, who was over from England.
Paige's relationship with Kevin is proving to be difficult after she calls off their premature engagement, but she opts to not tell her mother about it. Instead, Paige lies and tries to pretend and act like everything is perfect in order to not have her mother worry about her.
4 An Unwanted Proposal - 6.5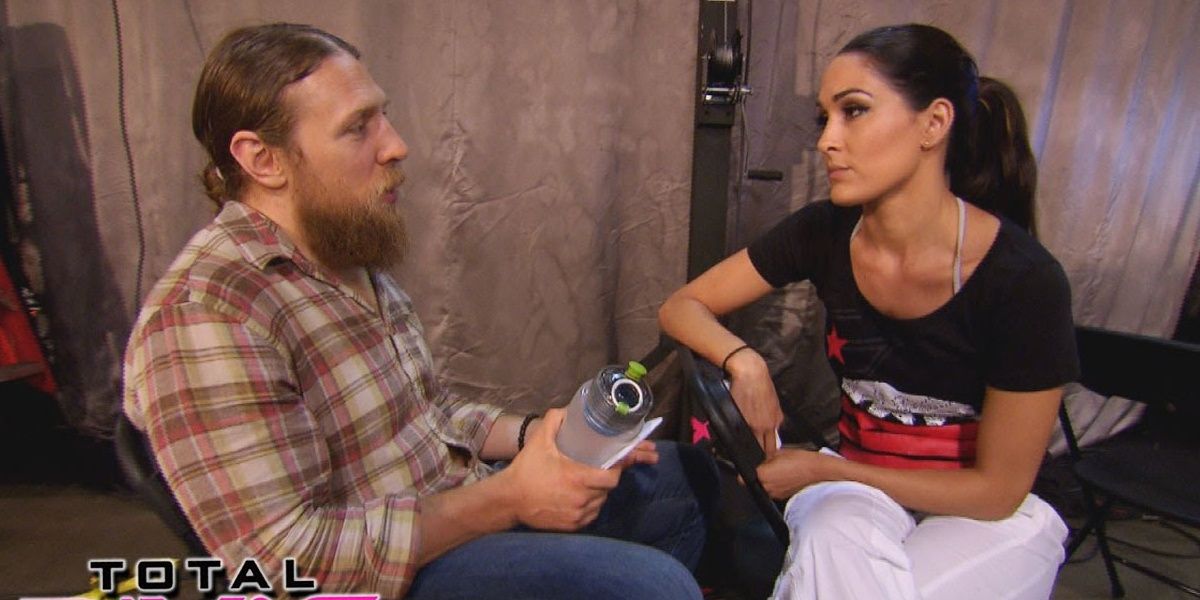 With an IMDb rating of 6.5, "An Unwanted Proposal" is another one of Total Divas' lowest-rated episodes and once again the focus is on Paige's proposal with Kevin. This is the third episode on this list that features this as a major storyline, with it clearly not being something that people enjoyed.
RELATED: Total Divas: 10 Most Hilarious Moments
As well as that, Daniel Bryan and Brie Bella started to clash over plans for his personal future. Meanwhile, Naomi takes her husband's future into her own hands in regards to his comedy career, despite the fact that he doesn't actually want her to do it.
3 Her Highness - 6.5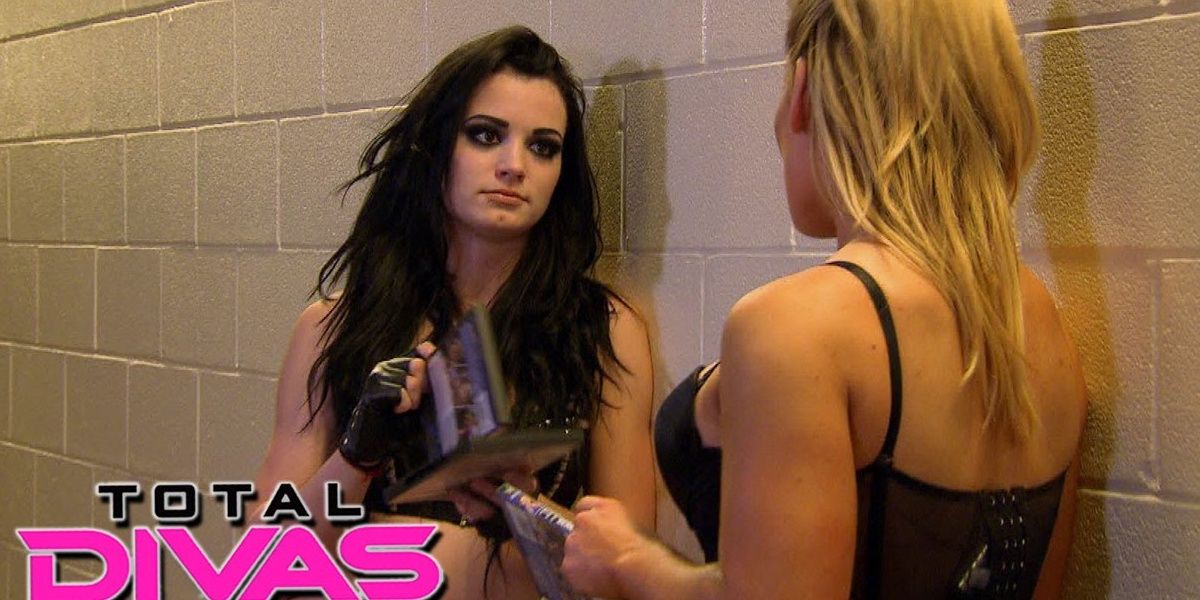 "Her Highness'" also has a rating of 6.5 from IMDb, making it one of the weaker episodes in the history of the show. This episode has a major focus on Nikki Bella and her relationship with John Cena, with the entire Bella family not being happy with him when a secret is brought to their knowledge.
One of the funniest moments of this episode though is when Paige gives Natalya a 'brownie.' She winds her up and says it's a happy brownie, and when WWE states they are doing a drug test, she decides to 'crash' her car, only for Paige to reveal it was just a normal brownie after all.
2 Some Like It Hot - 6.3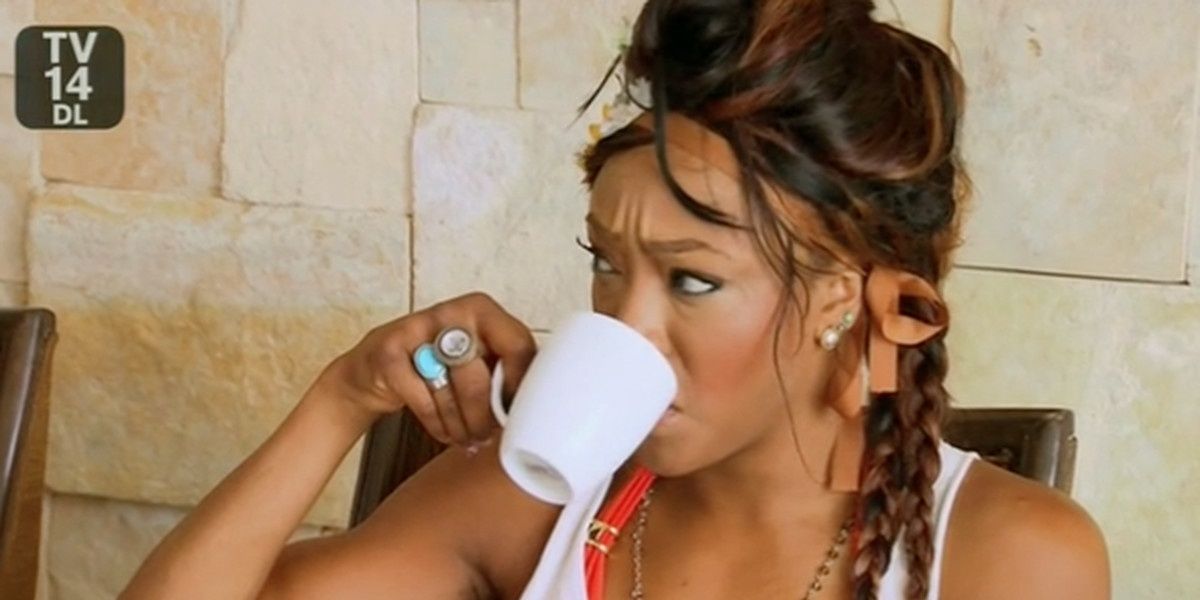 This is one of many vacation episodes of Total Divas, with the group heading to Tulum, Mexico in this one. Paige breaks the news that she is engaged during this episode while the Bella twins learn that they will have a brand new sibling.
RELATED: Total Divas: 5 Couples That Survived The Show (& 5 That Did Not)
For wrestling fans though, this episode is actually quite an emotional one as during this episode the group learns that Dusty Rhodes had died. A legend in the business, his death was a massive moment that shocked the industry, and this episode captures the girl's genuine reactions.
1 The Reunion After Party Show - 6.2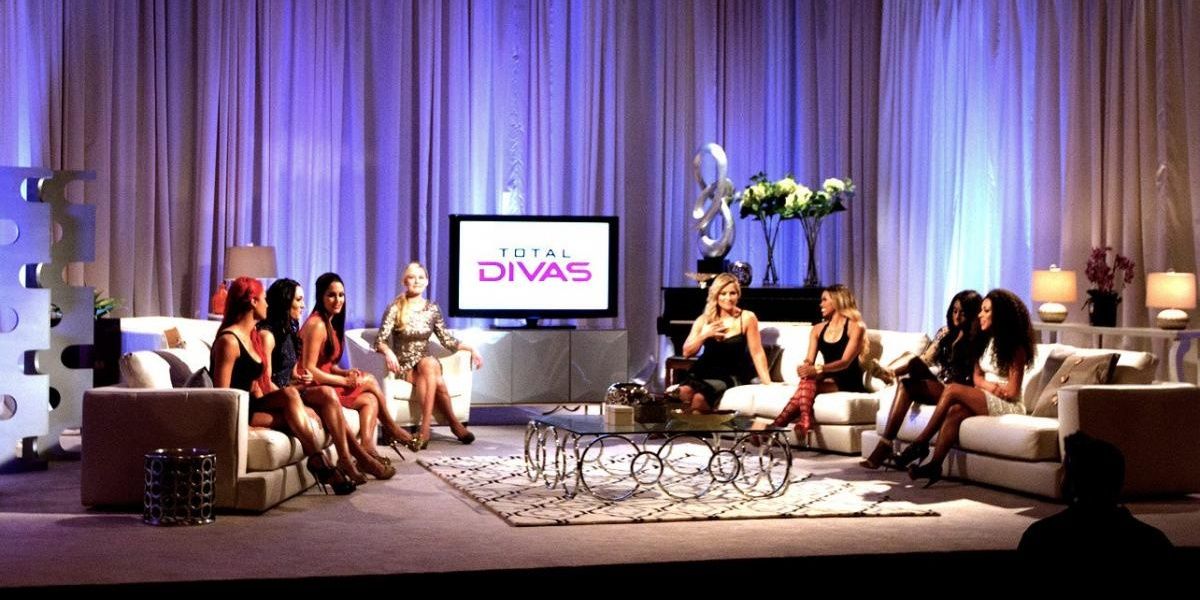 The lowest-rated episode in Total Divas history is 'The Reunion After Party Show", which is a little unfair as it isn't technically a traditional episode of the show. Rather than showing clips from their lives as normal, this episode brings the cast together to discuss the season.
Clearly, people were not that interested in watching this, and evidently E! Network learned its lesson. There hasn't been an after-party show since this, so it was obviously something that didn't work. IMDb gave the episode a rating of 6.2, and while it is technically the lowest-rated episode ever, it is also mainly by default due to the content.