Robert Scott, of San Diego's Comickaze Comics, Passes
Robert Scott, owner and manager longstanding San Diego-based comic book store chain Comickaze Comics passed away yesterday. He was a comic book retailer for twenty-seven years, since starting the first Comickaze store in Clairmont in 1992, before adding the Liberty Station store in 2015. He was the sole owner of the chain, which he started after managing department stores in the eighties and nineties, with degrees in Child Development and Psychology. He founded the Comic Book Industry Alliance online trade group which he ran from 1997 to 2006. During San Diego Comic Con, he also began running Comickaze Alt-Con programming with publishers and attendees unable to afford the bigger show. And he founded AFC Studio which published his own comic The End and co-published the prose novel Wasting The Dawn with IDW. Prominent comic industry figures have been eulogising him and paying respect. Here are a few of their public comments.
Sad news for the San Diego comics community, and for the overall retail comics community, of which he was a big, vocal presence–Robert Scott, owner of Comickaze, passed away unexpectedly yesterday. Condolences to his family and friends.

— Chris Ryall (@chris_ryall) December 4, 2019
Tom Waltz: I just heard the heartbreaking news that Robert Scott passed away unexpectedly last night. It can't be overstated how important Robert was to the SoCal — heck, the U.S. — comic-book retailer community and the comic-book industry at large.

And… he's the reason I'm even doing this today. I walked into his Comickaze store many years back looking for Pokemon cards for my kid, only to have this genial and dryly humorous man talk me into buying a few comics… which led to more comic purchases… which led to me telling him about my own writing ambitions… which led to me writing my first comic-book series CHILDREN OF THE GRAVE for Shooting Star Comics… which led to him introducing me to IDW's Ted Adams… and the rest is history.

Damn, Robert… I don't know if I ever properly said thank you. Just know, I AM eternally grateful — for what you did for me… and for having you as a friend.

Good man. Our huge loss is Heaven's great gain.

Stephan Franck: Woke up to the heartbreaking news that we lost Robert Scott. Robert was a wonderful man, and a dear friend, and a force in the comic book community in So Cal. And when I say community, I mean real life, brick and mortar, community hub, "community". He was also a curator of our craft and a passionate man. This is a shock to me, and I believe to many in SD and beyond.

Jackie Estrada: I was shocked to wake up to the news that Robert Scott passed away yesterday. Robert has been a foundation of the comics community in San Diego for decades, especially through his two Comikaze shops. He also ran a message board for comics retailers and other industry folks, the Comic Book Industry Alliance. Robert was a wonderful guy with a wry sense of humor and love for our medium. My heart goes out to his family.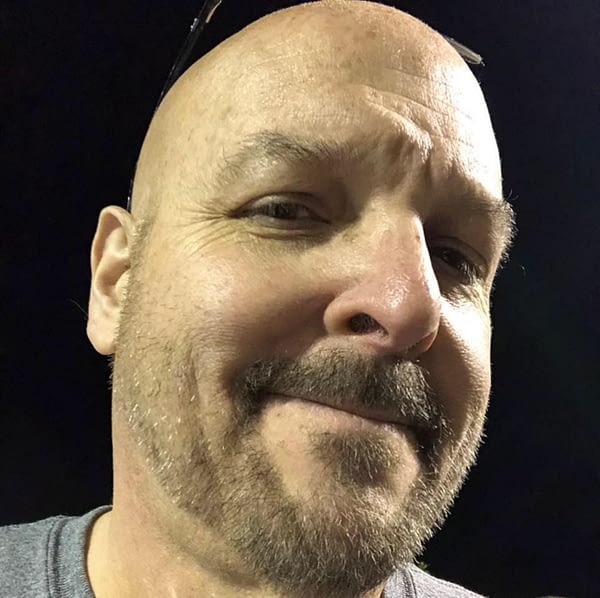 The post Robert Scott, of San Diego's Comickaze Comics, Passes appeared first on Bleeding Cool News And Rumors.