Rainbow Six Siege: Operation Burnt Horizon Patch Notes & Release Date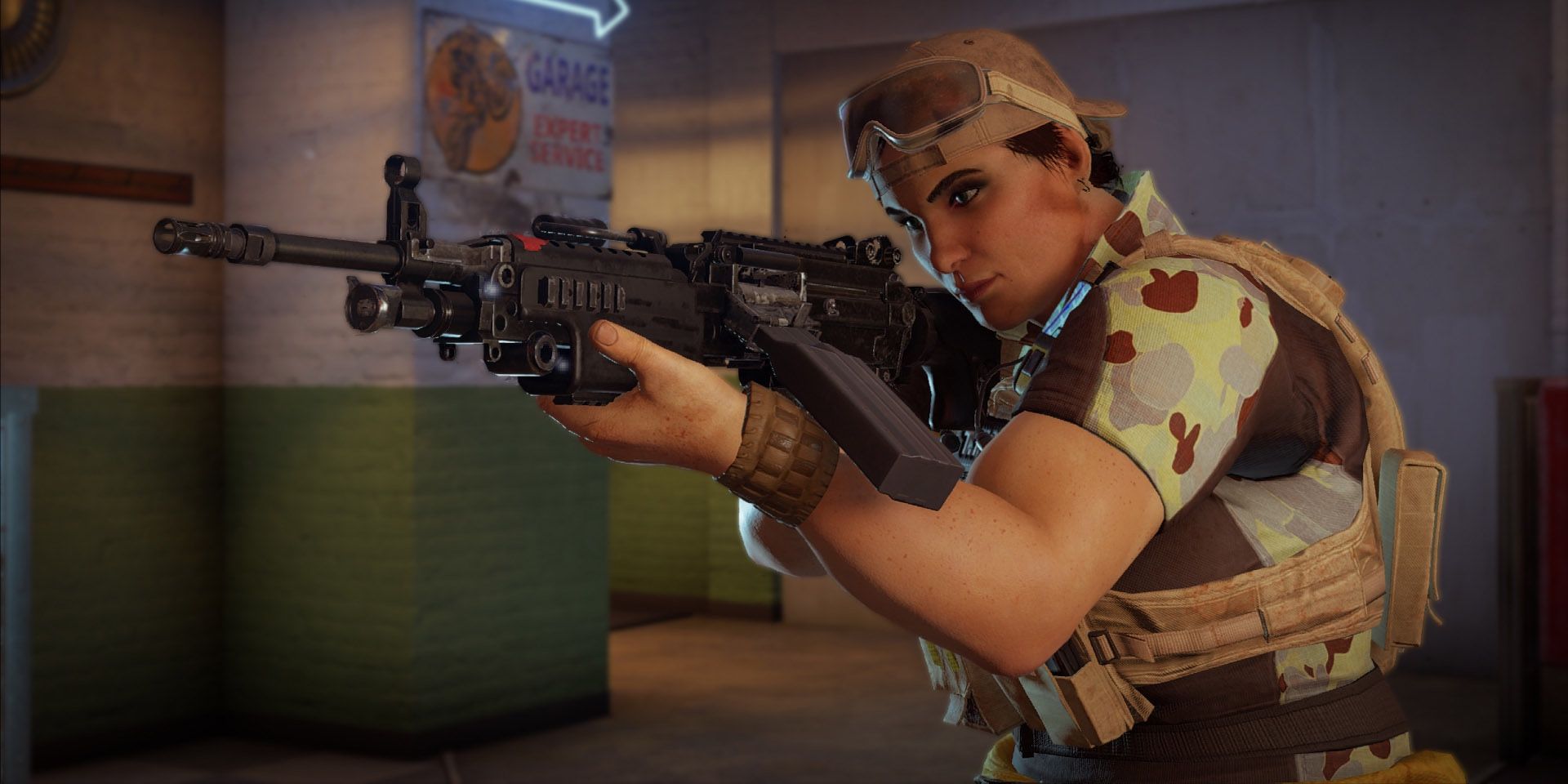 Rainbow Six Siege Operation Burnt Horizon has been on players' radar for some time now, and Ubisoft recently officially confirmed that the upcoming content patch would include an Australian map and additionally operators. There are now more details about Operation Burnt Horizon, thanks to patch notes by Ubisoft outlining the latest operators and updates to a new Newcomer playlist.
Rumors first sprung up around Rainbow Six Siege Operation Burnt Horizon in late 2018 when leaks on ResetEra speculated about the names of the latest operators along with the location of the new map. It was later confirmed that the Outback map would be set in Australia, and footage from the studio also confirmed the explosive skillsets of the operators, Gridlock and Mozzie.
Related: Rainbow Six Siege's "Outback" Australian Map Revealed
The official Rainbow Six Siege Twitter has confirmed that Operation Burnt Horizon is going to be released on March 6, which is really only a day away (as of this writing). The Australian-flavored update is detailed further in the latest patch notes, and it looks like there'll be a new elite set, weapon skins channeling the Down Under aesthetic, and some changes to how the Casual playlist works (amongst other things).
Arguably one of the biggest changes is the introduction of a Newcomer playlist, which is going to be for players who haven't quite hit level 50 yet. The aim of this playlist will be to familiarize them with how the game operates (pardon the pun) — newer players in this playlist will have bomb sites pre-selected, and have a smaller pool of classic maps to pick from.
On top of the Newcomer playlist, there's also been a number of balance changes that will affect Year Four Season One of play overall detailed in an addendum to the patch notes. These changes include improved running animations, bug fixes for operators, and quality of life visual changes for users. There will also be an MMR rollback when Year Four Season One launches which aims to balance the scales for players who happen to match with a banned cheater in their games.
It looks like Operation Burnt Horizon is going to add a wealth of content to Year Four Season One on top of some much-needed fixes to exploitable items like crouch and lean-spamming. With Ubisoft indicating that it'll be monitoring the state of some of these game changes on the Rainbow Six Siege Test Server according to player feedback, the anticipation for this latest adventure Down Under is definitely building.
More: Rainbow Six Siege: Australian Map Details & Operator Loadouts
Source: Ubisoft / Twitter