NOS4A2 Teaser Trailer Promises Someone Bad Is Coming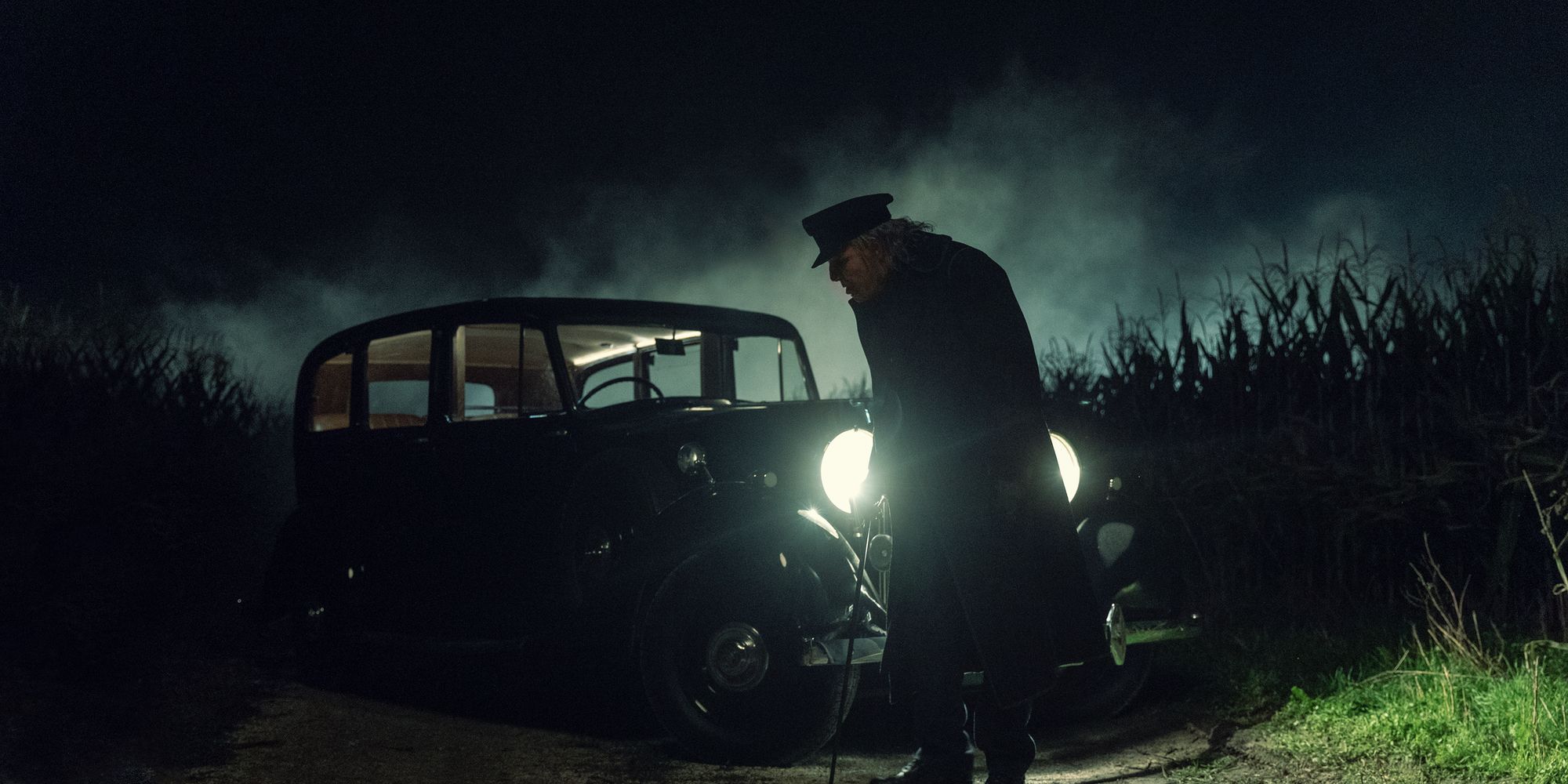 This summer, AMC will premiere the television adaptation of Joe Hill's NOS4A2, starring Zachary Quinto, and the first teaser trailer has arrived earlier than expected. The series was green-lit by the cable network in April of 2018, after having been in development since 2015.  Not long after receiving the green light, the project quickly began the process of casting its primary roles, and getting the writers' room under Jamie O'Brien (Hell on Wheels, Flesh and Bone) staffed up. 
Since then, the series has found its supernaturally gifted protagonist Vic McQueen in Ashleigh Cummings (The Goldfinch), and its primary antagonist, the immortal, soul-sucking Charlie Manx, in Star Trek star Zachary Quinto. In addition to Cummings and Quinto, the series has also added Ólafur Darri Ólafsson (The Widow) as Bing Partridge, Virginia Kull (Big Little Lies) as Linda McQueen, and The Punisher's Ebon Moss-Bachrach as Chris McQueen. 
With the cast rounded out the series was set for production and soon fans were treated to a first-look image of Quinto in heavy prosthetic makeup as to make him appear well on his way to decrepitude. Since then it's been relatively quiet with regard to the series, but that's all set to change with the release of the first teaser trailer, which makes NOS4A2 look like a solid horror series to pass some time this summer. Take a look at the teaser trailer below: 
As with most trailers of this ilk, there's precious little going on in terms of the actual story, but what it lacks in context it more than makes up for in a creepy atmosphere that's helped out tremendously by some jarring edits and sound effects, all of which appropriately set the table for this dark, weird story. What isn't on display may actually be the biggest sticking point for some, as NOS4A2 deals in a strange story where Vic can track Manx as he sucks the souls of children and deposits them in Christmasland, a world of his own imagination. That sounds as though it could be something surreal and unsettling or completely cringe-worthy in its onscreen depiction. 
After this first look at the new series, one would hope it's the former rather than the latter when it comes to how well NOS4A2 pulls off its imaginary world, as the rest of what's on display certainly looks like it could be very entertaining. And who knows, if this winds up being a big hit for AMC, it might be the start of Hill seeing TV and movie adaptations of his work begin to catch up with those of his father. 
Next: The Widow Review: A Slow-Burn Mystery Squanders A Great Kate Beckinsale
NOS4A2 will premiere this summer on AMC.