J.K. Simmons Returns As J. Jonah Jameson For Avengers: Endgame Reaction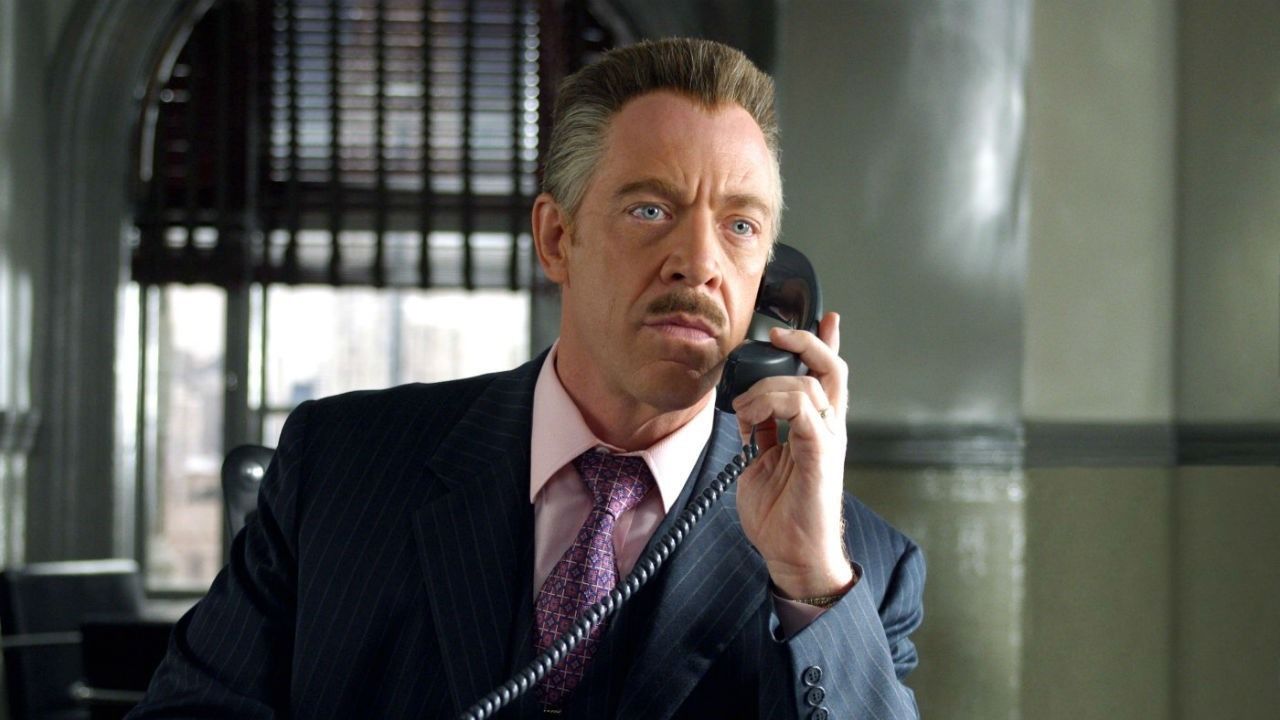 Actor J.K. Simmons reprised his role as J. Jonah Jameson for a video clip showing the character's potential reaction in Avengers: Endgame. Simmons' turn as the character in the Sam Raimi Spider-Man trilogy of movies made such an impact on fans that many would like to see him return to the role as Peter Parker's editor at the Daily Bugle in the MCU, although the Raimi movies are no longer considered canon.
After the Raimi Spider-Man trilogy, which starred Tobey Maguire as the web-slinger, Sony rebooted the franchise with Andrew Garfield as Spider-Man. However, in 2014, rumors began to surface that Sony and Marvel were close to a deal to bring Spider-Man into the MCU. Those rumors were later confirmed when Marvel announced a new Spider-Man movie starring Tom Holland - a film that would eventually bring the character into the Avengers team. Holland first appeared in Captain America: Civil War and then went on to star in Spider-Man: Homecoming before officially joining the Avengers in Avengers: Infinity War. However, in Infinity War, Thanos' finger snap decimated half of the world's population, which included Peter Parker. The character will still appear in Avengers: Endgame, as well as another solo movie, Spider-Man: Far From Home.
Related: Unused Infinity War Concept Art Could Actually Be For Avengers: Endgame
This is the setting for a funny video clip posted by Lights, Camera, Pod with Simmons reprising his role for a crudely animated version of the Daily Bugle's editor-in-chief. The video's dialogue concerns what happened in Infinity War and hilariously imagines what the character might say should he appear in Endgame.
Simmons is one of a few actors who has made appearances in both the DC Extended Universe and the MCU. He most recently portrayed Commissioner Gordon in the Justice League movie, but beyond that, he is unsure if he'll return to that role. However, many Marvel fans would love to see Simmons back in the Spider-Man universe and become part of the MCU, and the actor has said he would be open to doing that. Most recently, Simmons starred on the sci-fi spy thriller TV series Counterpart, which was recently canceled.
In the meantime, Peter Parker still has yet to take a job with the Daily Bugle in the MCU since he's still in high school, so anything is possible. Here's hoping that Marvel is paying attention because Simmons' portrayal of J. Jonah Jameson is the one that fans remember the most. This video shows it's something Marvel fans would still really like to see.
More: Spider-Man Theory: Far From Home's Mysterio Is From The Multiverse
Source: Lights, Camera, Pod