Every Fox Movie Disney Is Still Going To Release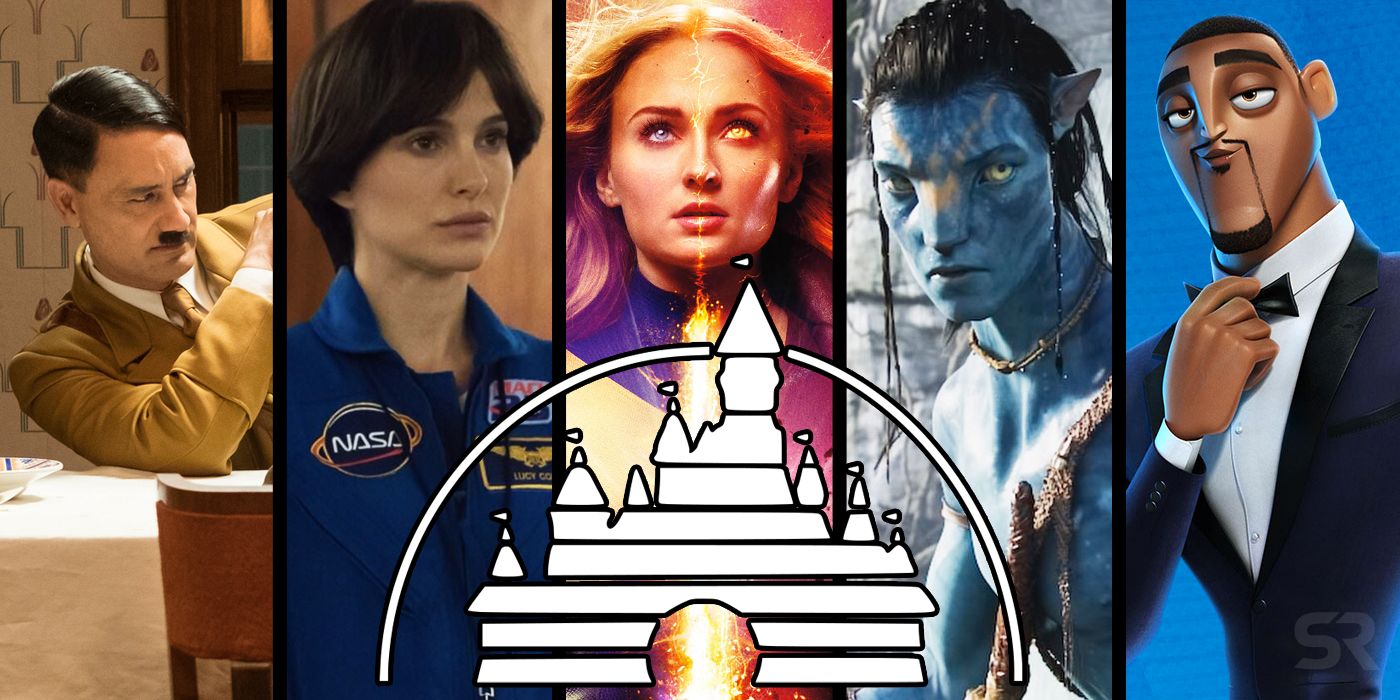 The Disney acquisition of Fox is complete and that gives the studio plenty of completed and announced films they still have to release. Now that the industry-changing deal that led to The Walt Disney Company acquiring 21st Century Fox has been finalized, speculation over the future of the mega-studio becomes ever more heated.
We've previously discussed what the merger will mean in terms of mass staff layoffs, the problems of a burgeoning media monopoly, the potential changes made to what movies get made and how, and much more. Such conversations will inevitably continue until the public fully understand the ramifications of this seismic deal. In the short-term, however, the focus falls onto the immediate changes, particularly in regards to Fox's cinematic output and what Disney plans to do with it.
Related: Here's Everything That Disney Now Owns From Fox (& What It Means)
Disney already had a jam-packed slate of 2019 releases scheduled before the Fox deal was good to go. Between Captain Marvel, Avengers: Endgame, The Lion King, Maleficent: Mistress of Evil, Frozen II and Star Wars 9, Disney looked prime for another bank-breaking year. Now, they have all the films that Fox had already completed and committed to 2019 releases to think about, with a several glimpsed by Disney's 2019 schedule at this year's CinemaCon, but there's more beyond the horizon too.
So far, no dramatic changes have been made to the release schedule with these Fox titles. However, it seems inevitable that some may have their releases pushed forwards or delayed to later in the year and beyond. It saves Disney from having to compete with themselves. However, it is notable that Disney seems committed to releasing all of these films, including ones whose fates have been long questioned since the deal was first rumored. There are plenty of titles in pre-production that may not come to fruition post-merger for a number of reasons, but there are also many deals so big that not even Disney could put a stop to them. With that in mind, here are the Fox movies Disney plans to release over the coming years. Of course, all of these films and dates are subject to change.
Breakthrough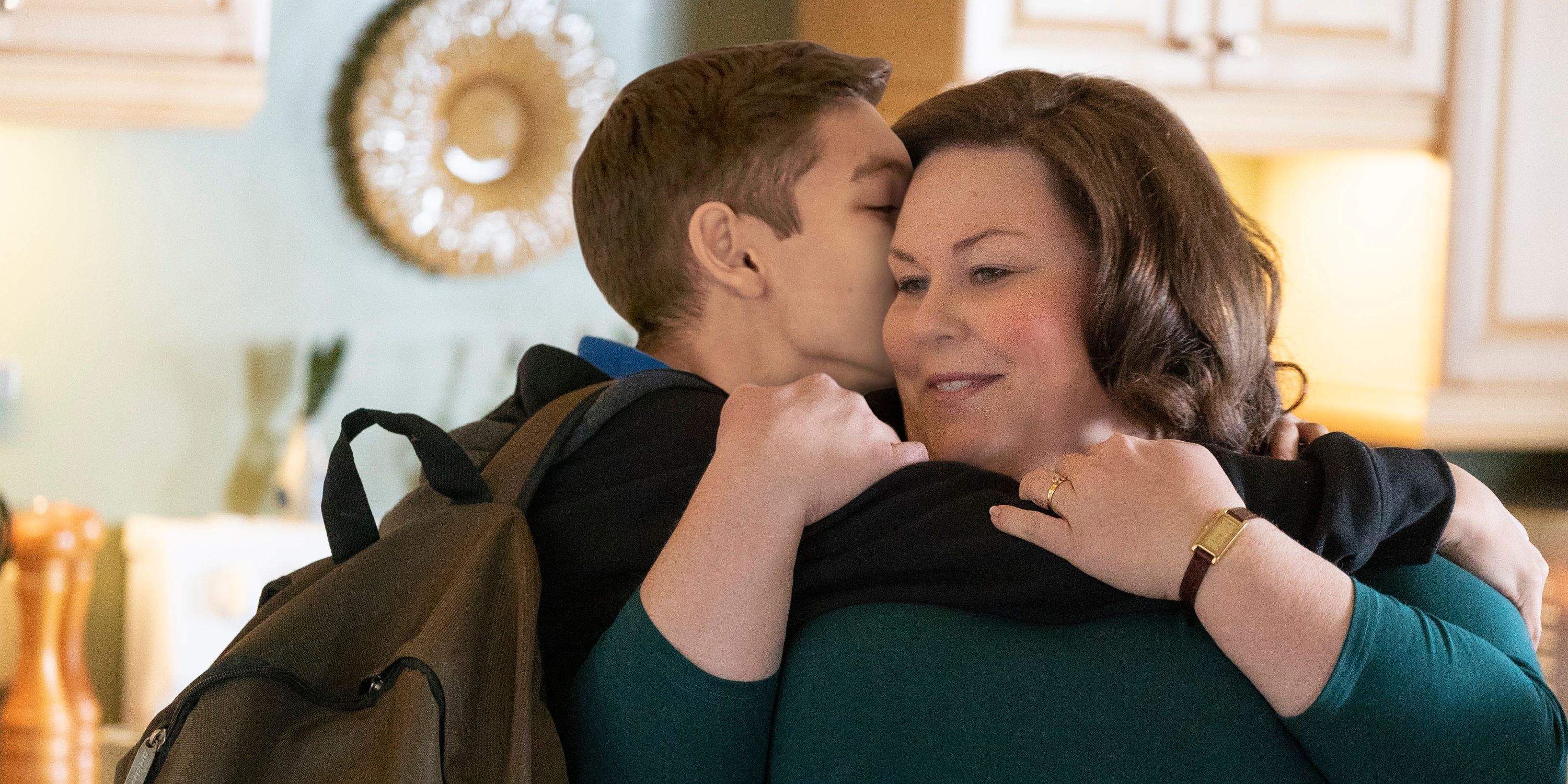 Christian and faith-based films haven't had the best critical reputation but they've proven quiet money makers for studios like Pureflix. Over the past couple of years, the bigger studios have been getting into the faith-film business with titles like Heaven is For Real. Breakthrough will be the first Fox 2000 film to get a release under Disney (the studio is expected to be shuttered soon), starring Topher Grace (BlacKkKlansman) and Chrissy Metz (This Is Us). Based on a true story, the film is currently set to be released on April 12.
Tolkien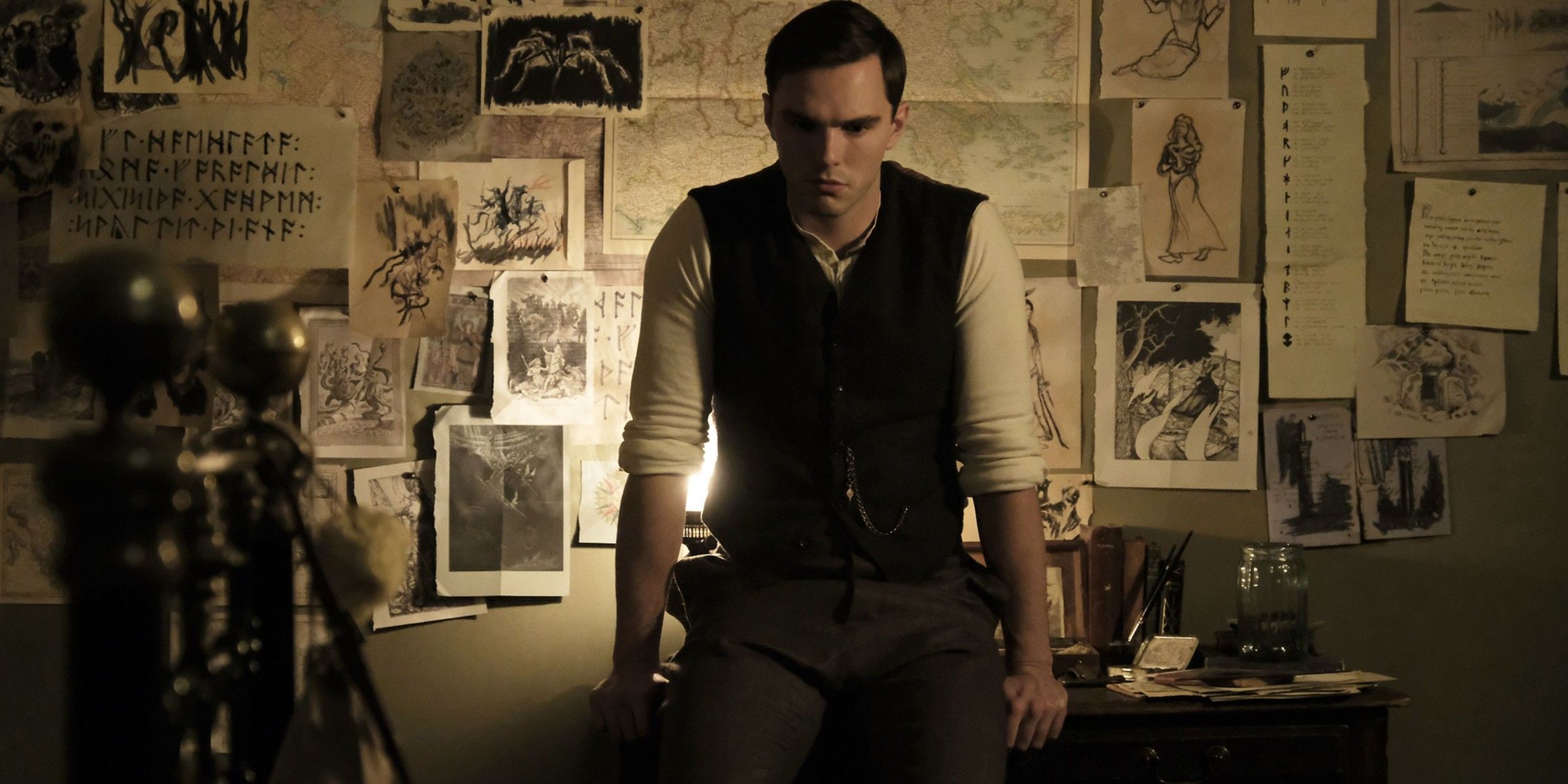 For many film lovers, Searchlight was the jewel in Fox's crown, the indie-focused studio that had become a guarantee of Oscar success in recent years by supporting film-makers like Guillermo del Toro and Yorgos Lanthimos. The first Searchlight film to be released under Disney will be Tolkien, a biographical drama focusing on the iconic author of The Lord of the Rings. Nicholas Hoult (The Favourite) will play the eponymous author, while Lily Collins will star as his wife, Edith Bratt.
Ad Astra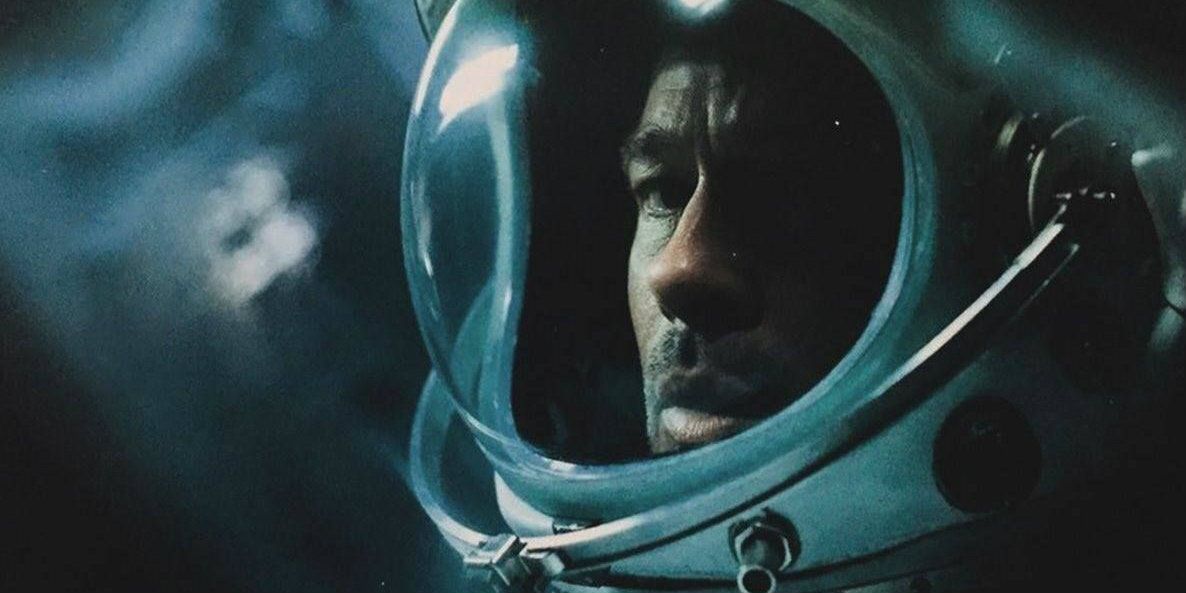 The seventh film of celebrated auteur James Gray, Ad Astra signals the director's first foray into science-fiction. The movie stars Brad Pitt, Tommy Lee Jones and Ruth Negga, and follows an engineer who journeys through the solar system to track down his father, who went missing after a one-way mission to Neptune went wrong. Produced alongside Pitt's own Plan B Entertainment, the film is still rumored to be a favorite to play in competition at this year's Cannes Film Festival (Gray is notoriously an American director whose work is far more popular in France than his homeland). Disney has been criticized for many years over their lack of interest in more adult-oriented dramatic fare, and Ad Astra could be an antidote to that. It's currently scheduled for a May 24 release, although the lack of any proper marketing push suggests that will change.
Dark Phoenix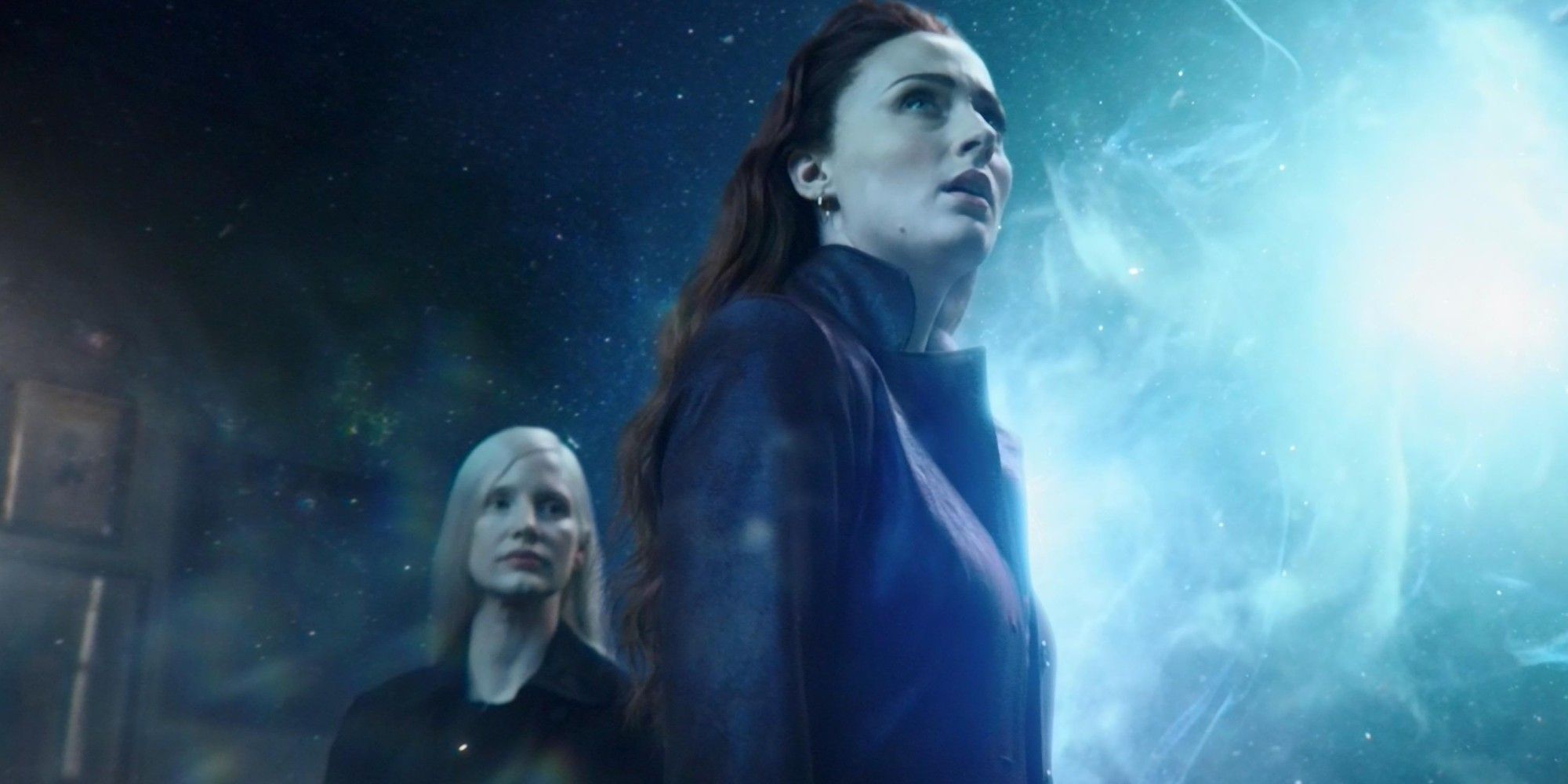 The chance to see the X-Men join the Marvel Cinematic Universe was a major draw for Disney fans regarding the Fox deal, but that's also led to some big questions over the current movies yet to release. Some industry figures had floated around the idea that Disney, not wanting to clash with their own immensely lucrative franchise, would shelf Dark Phoenix altogether or simply make it an exclusive on their upcoming streaming service, Disney+. But as CinemaCon revealed, Disney will give the fourth of the most recent X-Men reboot series a cinematic release. After being bumped down the release calendar numerous times by Fox, Dark Phoenix is currently set for June 7 release.
Read More: Everything Dark Phoenix Has Copied From X-Men: The Last Stand
Stuber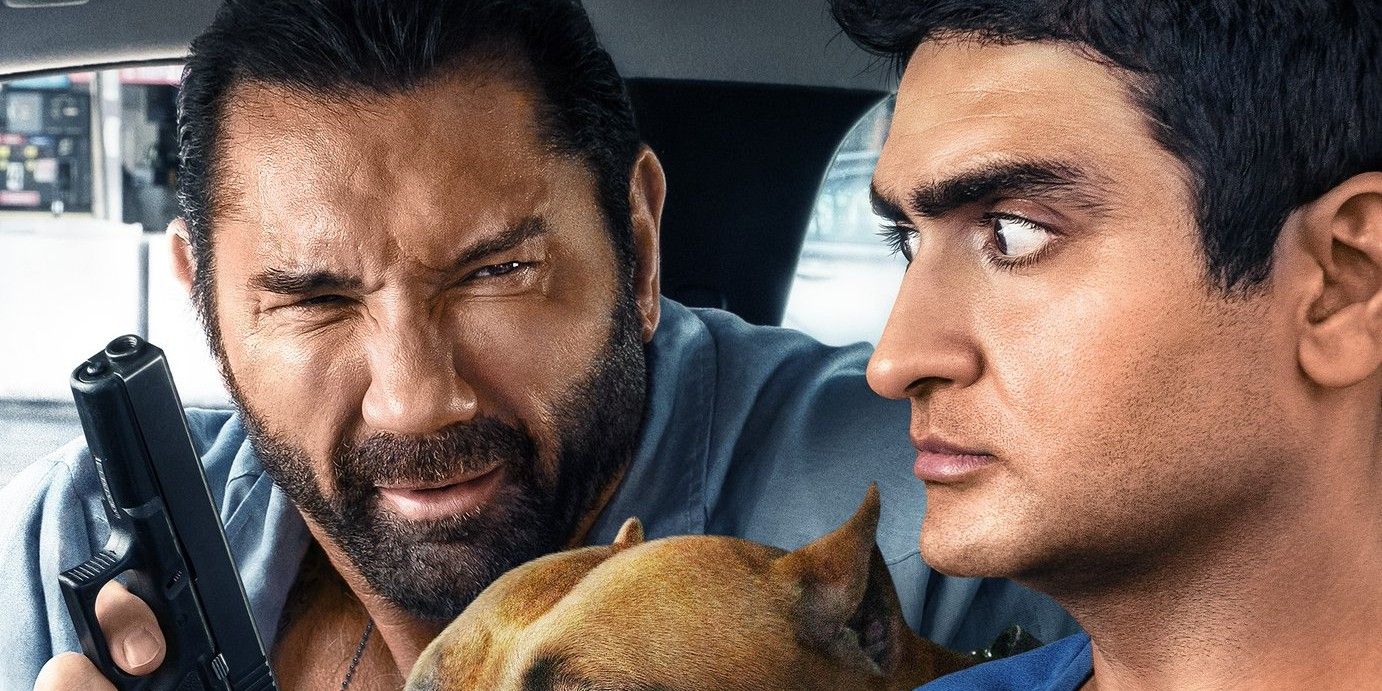 Written by Jonathan Goldstein and John Francis Daley, the duo behind Game Night and directors of the upcoming Flash movie, Stuber is a comedy about an Uber driver (Kumail Nanjiani) who picks up a detective (Dave Bautista) hot on the trail of a terrorist. The comedy will be the first R-rated movie distributed by Disney since The Fifth Estate back in 2013. After opening to mixed reviews at SXSW, Stuber will be released on July 12.
The New Mutants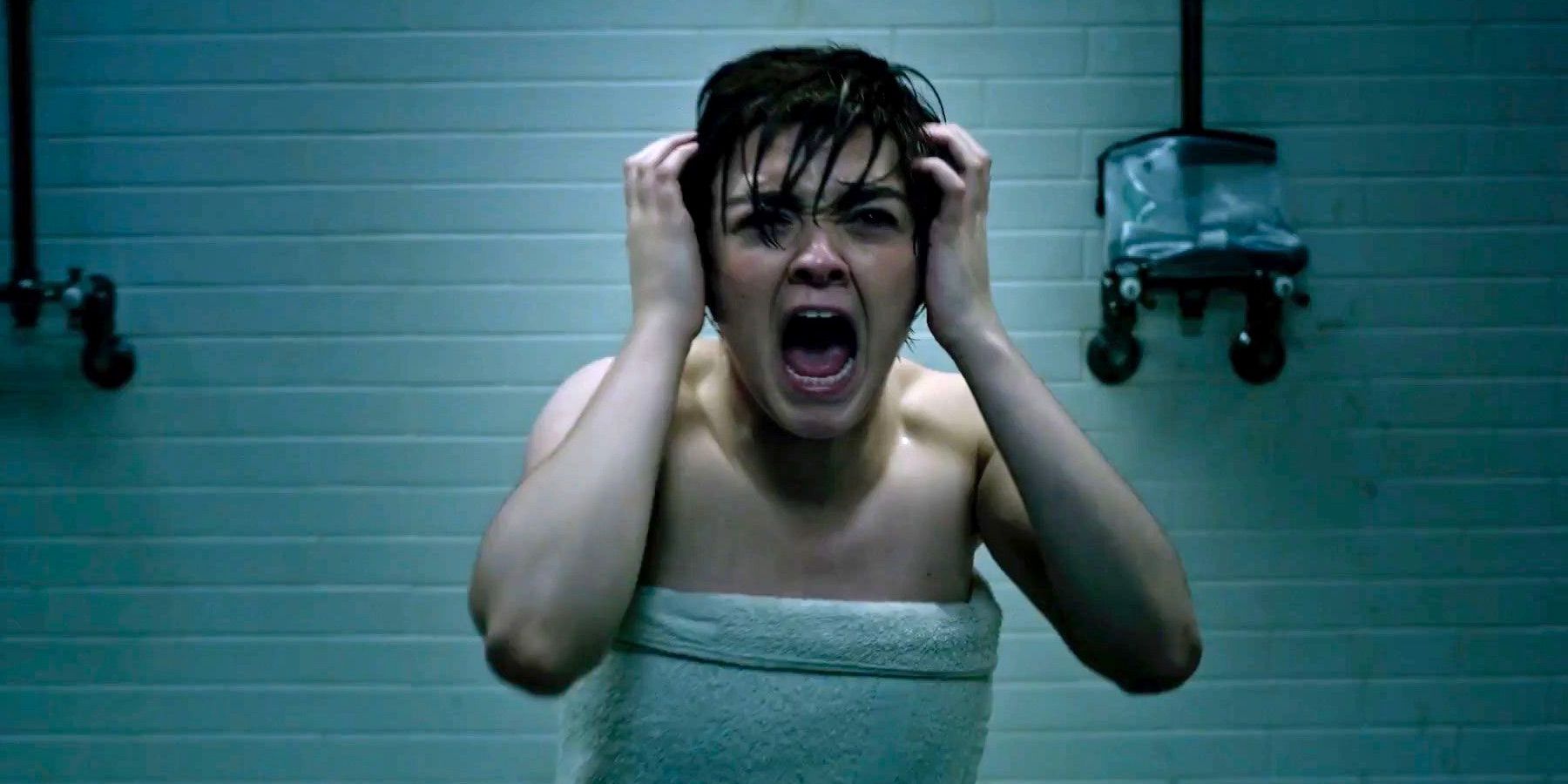 Fox's attempt to make a more horror-focused X-Men spin-off about the New Mutants has become one of the most beleaguered projects in their franchise. Shooting for Josh Boone's film, starring Jon Hamm, Anya Taylor-Joy and Maisie Williams, finished in September 2017 in preparation for an April 2018 release. That was soon moved to February 2019, then August 2019, where it currently remains. Much-discussed reshoots have apparently not even happened, leading some to speculate that The New Mutants wouldn't make it to theaters and would be released via Disney+ or Hulu. However, the film was listed as part of Disney's 2019 slate at CinemaCon, suggesting they are committed to a cinematic release. Whether that happens on August 2 remains to be seen.
Related: Every Upcoming Marvel Movie (2019 - 2021)
Page 2 of 3: Kingsman, Ford v. Ferrari & More Fox Films Disney Will Release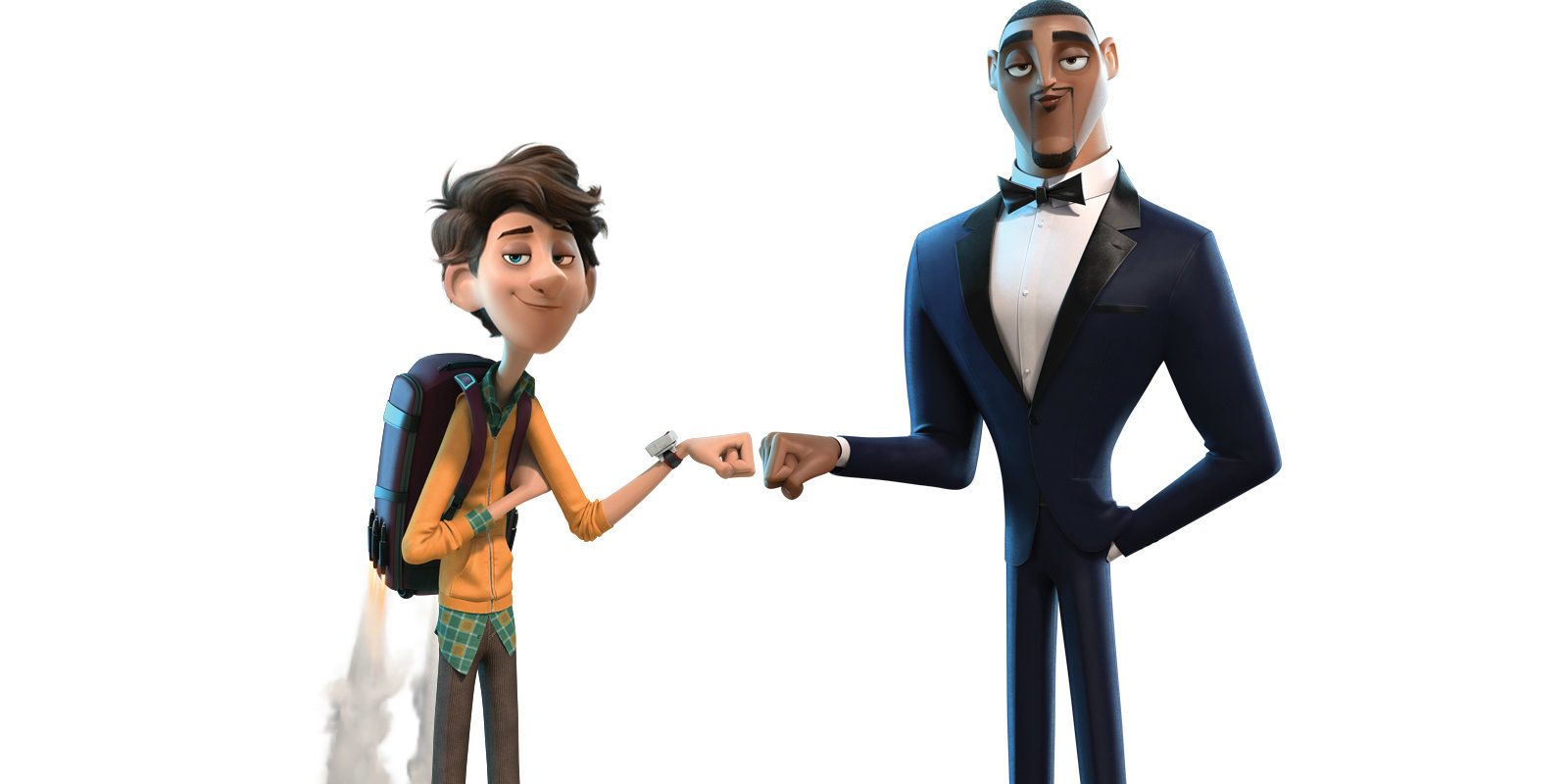 Spies in Disguise
The genuinely bonkers conceit of Spies in Disguise - a hot-shot super spy is turned into a pigeon - was too good to ignore, and when the trailer premiered and audiences saw that twist, it instantly went viral. Disney didn't exactly need help with their animation output when it came to the Fox acquisition, which left many wondering about the fate of Blue Sky Studios. Spies in Disguise is the first film made by Blue Sky that Disney will release, but it's unclear if the company are committed to working with the animation studio in the long term. Spies in Disguise will be released September 13.
The Art of Racing in the Rain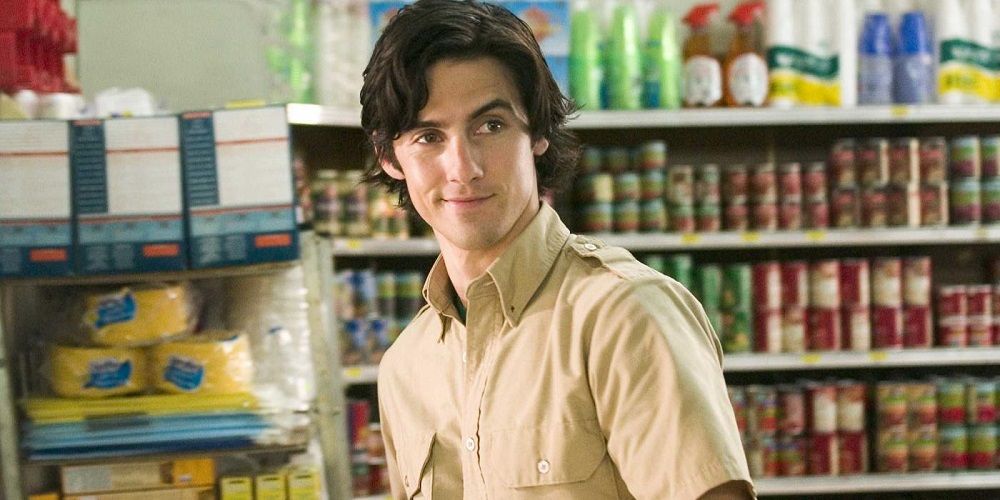 As the makers of A Dog's Purpose will tell you, dog movies do well with audiences. Fox decided to get into that field with The Art of Racing in the Rain, an adaptation of Garth Stein's wildly popular novel, which was on the New York Times best-seller list for 156 weeks. The story, told from a dog's point-of-view, follows the life of a loyal canine and his owner, a race car driver, as they deal with life's trials and tribulations together. The film, directed by Simon Curtis (Goodbye Christopher Robin), will star Milo Ventimiglia, Amanda Seyfried, and Kevin Costner as the voice of the dog. It's scheduled for a September 27 release.
Ford v. Ferrari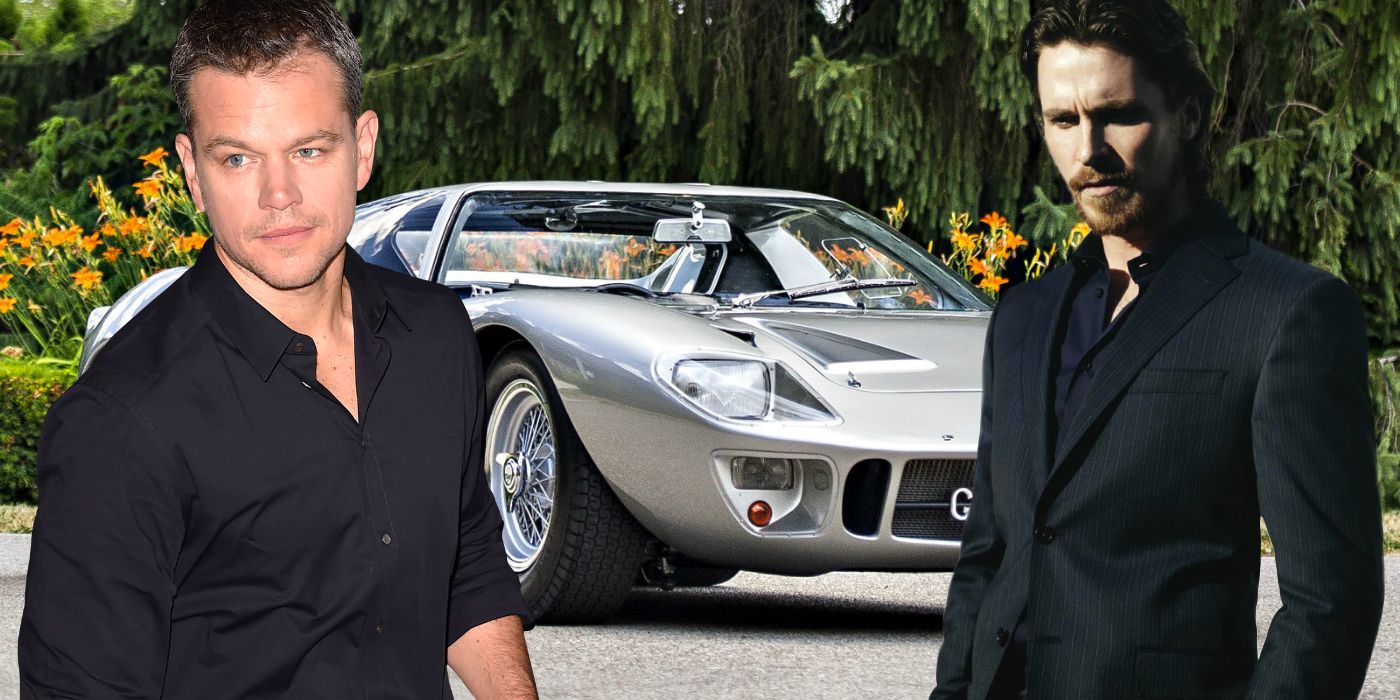 The battle for vehicular dominance between Henry Ford II and Enzo Ferrari is the stuff of legends now, with their fight for victory at the 1966 24 Hours of Le Mans race being their ultimate battle. Many directors have wanted to make a movie out of this event, including Michael Mann, but James Mangold (Logan) got there first. The film will follow the team of American engineers, led by Caroll Shelby (Matt Damon) and driver Ken Miles (Christian Bale), as they race against the clock to build a new vehicle from scratch to take on Ferrari. With a reported budget of $100 million, Ford v. Ferrari could be a risky gamble, but a lucrative one if it pays off with fans and critics alike. It's set for a November 15 release.
The Call of the Wild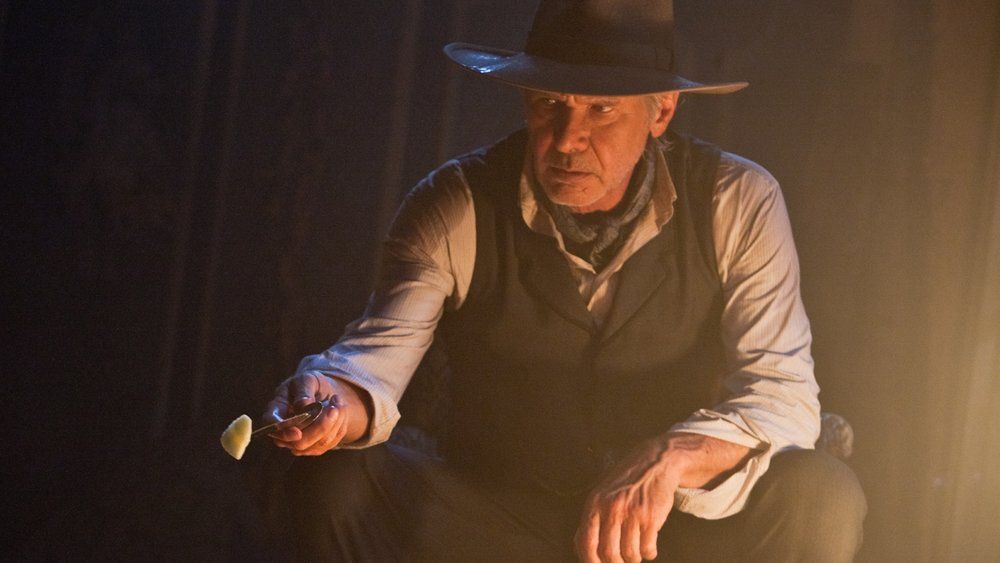 1903's The Call of the Wild, Jack London's adventure novel about sled dogs in Alaska, was a wildly popular story in its time and remains immensely influential to this day. It's been adapted numerous times over the decades, from silent films to anime versions, and now it's getting a live-action/CGI hybrid adaptation courtesy of Chris Sanders, best known for directing Lilo & Stitch and How to Train Your Dragon. Harrison Ford and Dan Stevens star in the human roles, while Buck the dog will be played via motion capture by Terry Notary, who has worked on films like War for the Planet of the Apes and Avengers: Infinity War. The film is set for a Christmas Day release this year.
Kingsman: The Great Game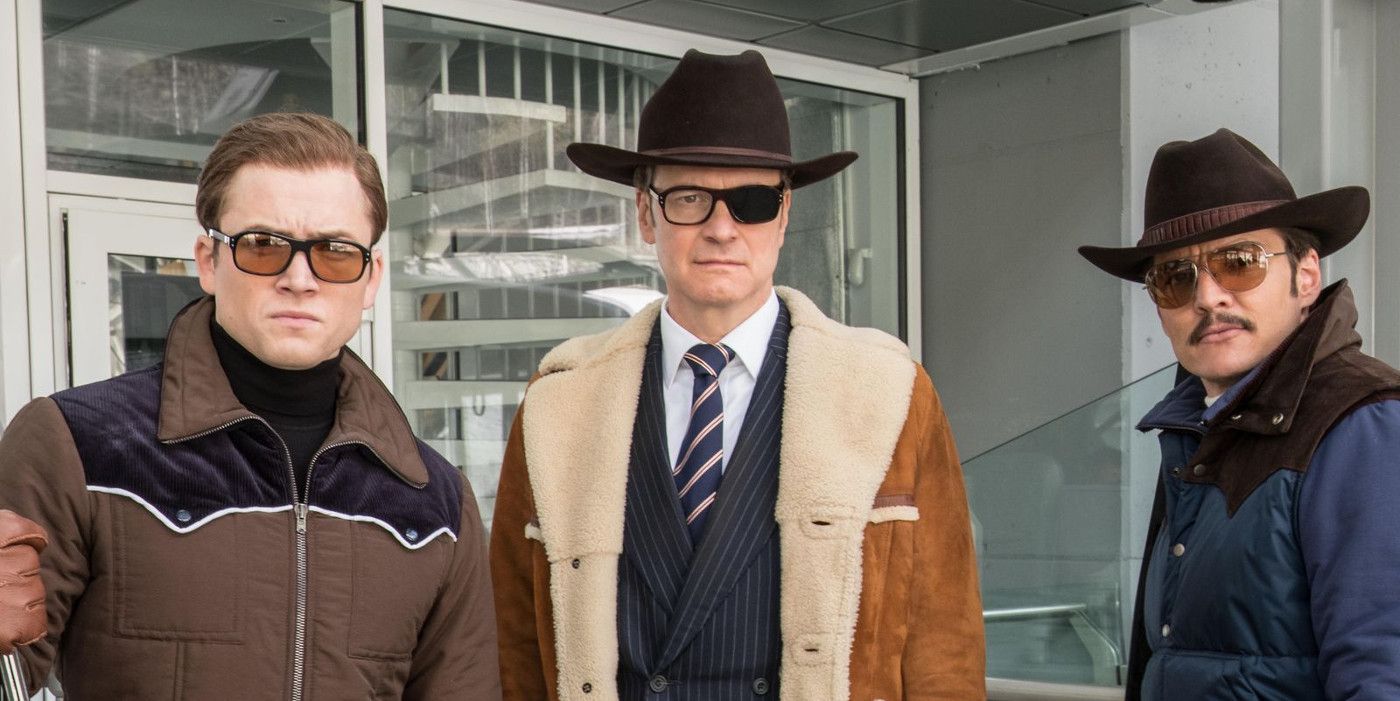 Matthew Vaughn's Kingsman films have been solid money makers for Fox amid a sea of franchises, but many expected the series to face the chopping block under Disney given the studio's penchant for sticking to PG-13 ratings, something the Kingsman movies are the polar opposite of. It seems that the franchise will have at least one more movie, although don't expect to see the original cast in this one. Kingsman: The Great Game is set to be a prequel, set in the early 1900s and following the formation of the Kingsman. Ralph Fiennes, Aaron Taylor-Johnson, Gemma Arterton and Stanley Tucci are among the cast, with Harris Dickinson (The Darkest Minds) in the lead role. Previously scheduled for a November 2019 opening, Kingsman: The Great Game is now set to be released on February 14, 2020.
Related: Breaking Down The New Kingsman Shared Universe
Fear Street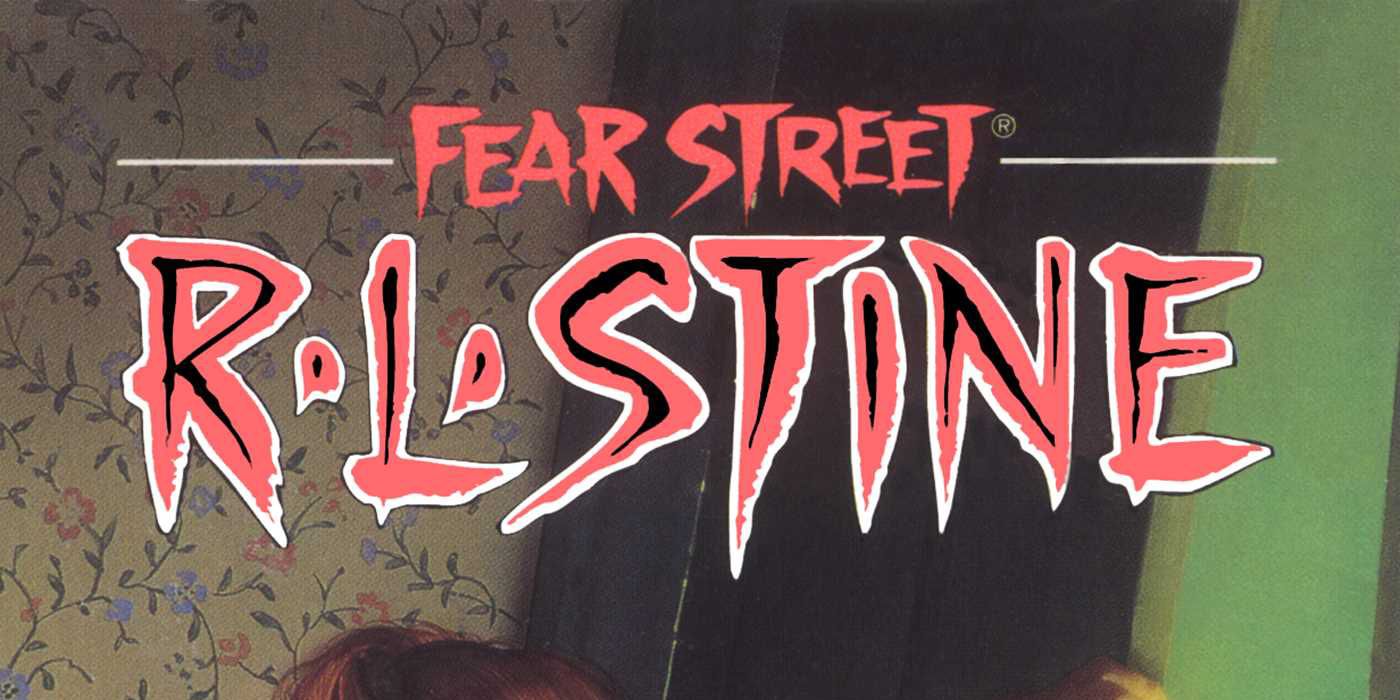 R.L. Stine's Fear Street series was Goosebumps for teens, a wildly successful series that ran for decades and sold tens of millions of copies. Following the surprising critical and commercial success of the Goosebumps movie, it made sense that Fear Street would be next. In January of this year, it was reported that Leigh Janiak (Honeymoon) would direct three films in the planned trilogy, shooting back to back. Originally, indie director Alex Ross Perry (Her Smell) was set to direct the second film. The cast includes Ashley Zukerman (Succession), and the first film is tentatively scheduled for a 2020 release.
Page 3 of 3: Jojo Rabbit, Avatar 2 & More Fox Movies Disney Will Release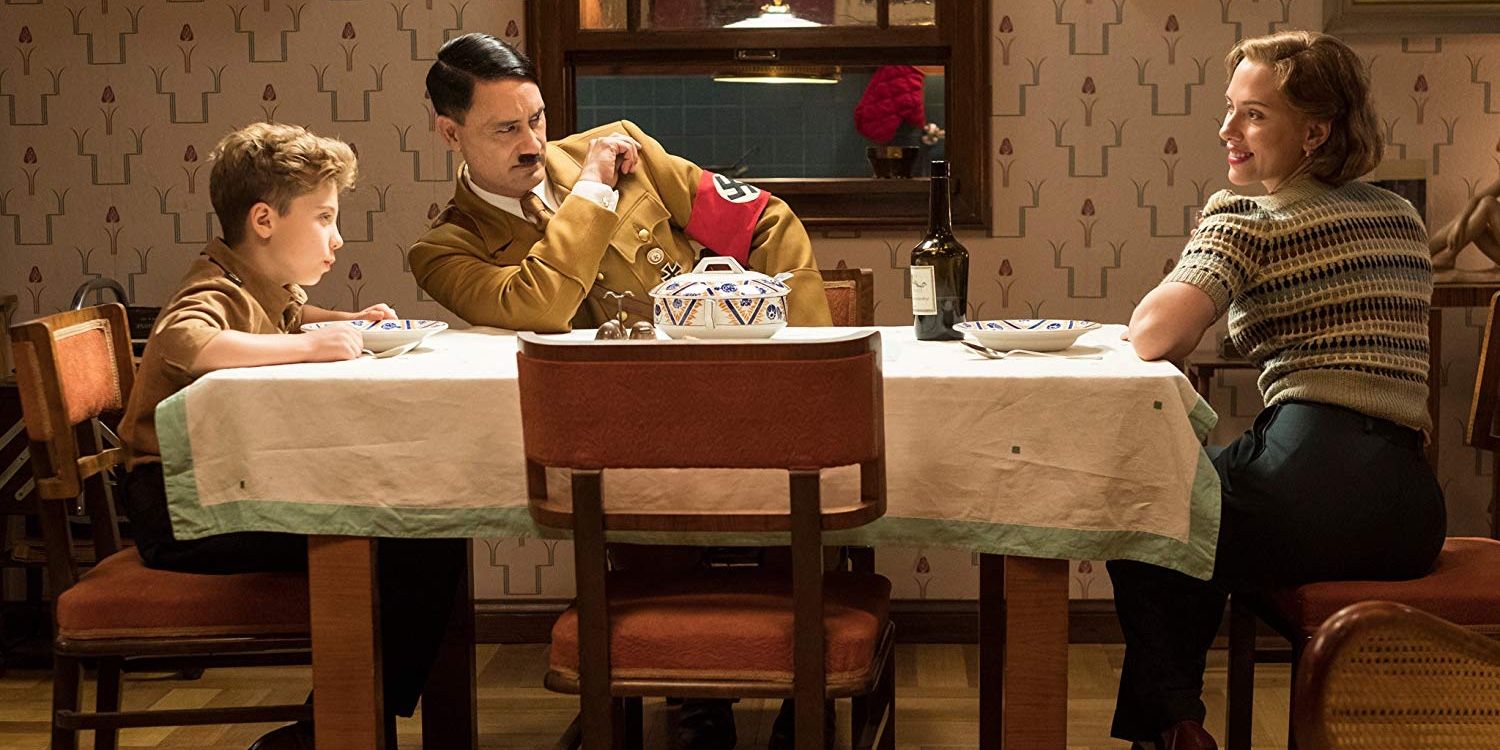 Jojo Rabbit
Only Taika Waititi could get away with making a film whose synopsis includes the phrase "imaginary friend Adolf Hitler." Based on a novel by Christine Leunens, Jojo Rabbit is a dark comedy about a young boy living during the Second World War and his imaginary dictator BFF, played by Waititi himself. It's a very risky prospect and the sort of story that could easily drum up controversy, which means it's not usually the kind of movie Disney is keen to release. The studio has a good relationship with Waititi thanks to the success of Thor: Ragnarok, so it would be unlikely for this to be shelved, although a sale isn't out of the question.
Lucy in the Sky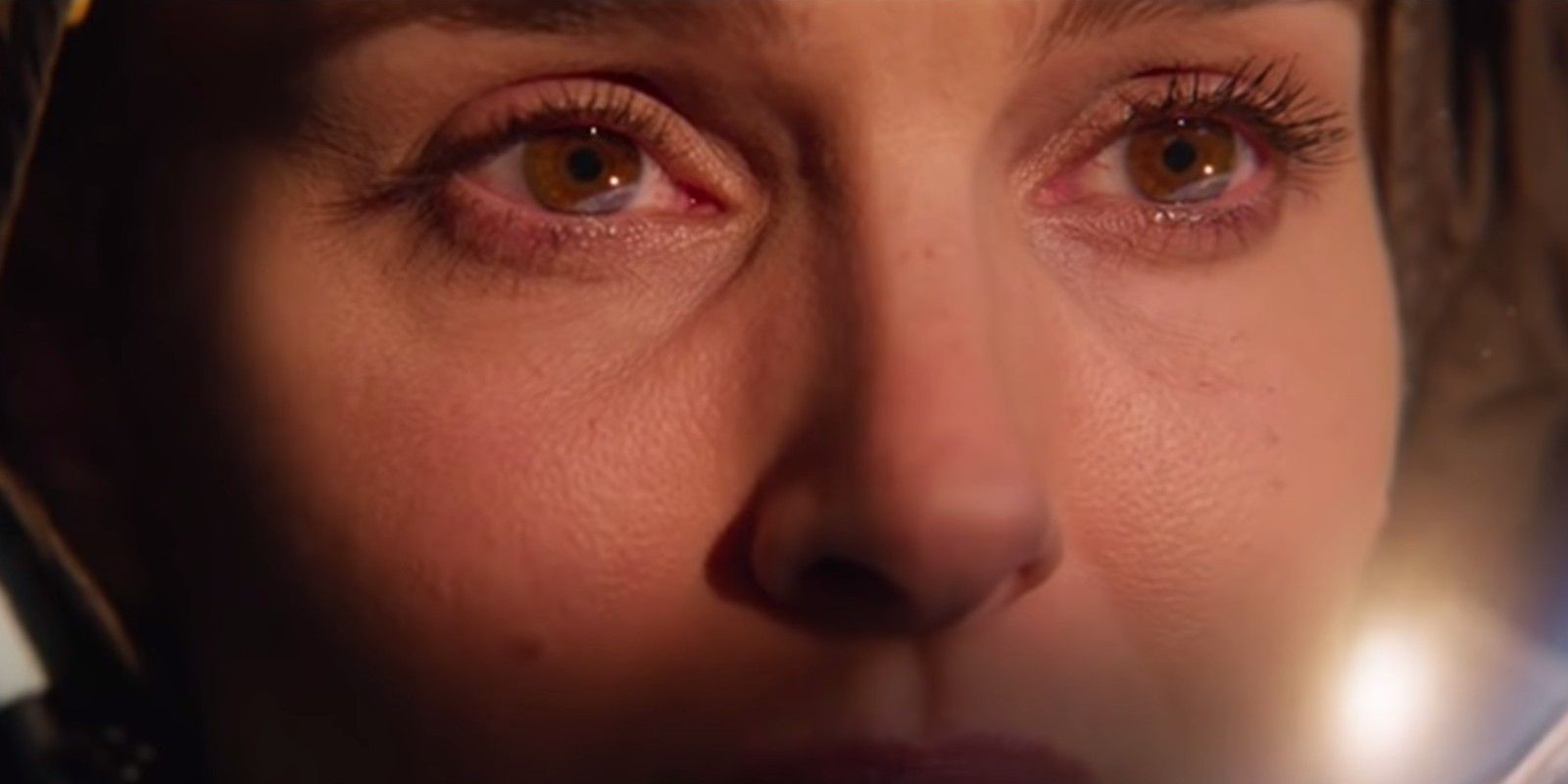 Legion and Fargo's Noah Hawley will make his directorial feature debut with Lucy in the Sky. Starring Natalie Portman and Jon Hamm and produced by Reese Witherspoon, the film follows an astronaut who returns to Earth after a long mission and finds herself unable to reconnect with life back on the ground. The story is loosely inspired by the infamous story of Lisa Nowak, an astronaut who had an affair with a colleague and planned to kidnap her love rival. A Fox Searchlight title, the film currently does not have a release date but talk has already begun about its potential awards prospects, so keep an eye on this one getting an Oscar-friendly push.
The French Dispatch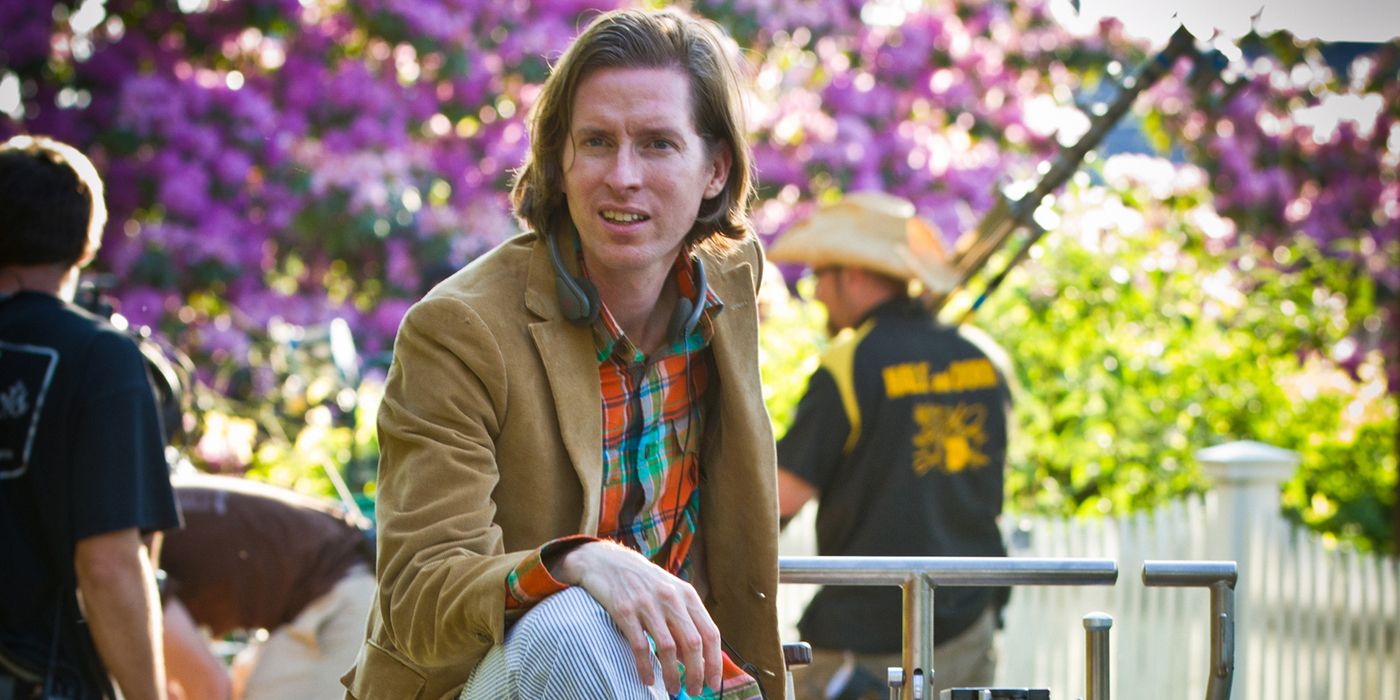 Indie favorite director Wes Anderson has been loyal to Fox Searchlight for his past few movies, including his greatest commercial success The Grand Budapest Hotel. His tenth feature film, The French Dispatch, sees him reunite with many actors from his previous titles, including Bill Murray, Tilda Swinton, Saoirse Ronan, Willem Dafoe, and long-time collaborator Owen Wilson, alongside newer faces like Frances McDormand and Timothée Chalamet. The film, which shot on location in France, has been described as "a love letter to journalists set at an outpost of an American newspaper in a fictional 20th-century French city and centers on three storylines." Filming wrapped last month and, although The French Dispatch currently does not have a release date, it is widely expected to be released sometime during 2020.
Death on the Nile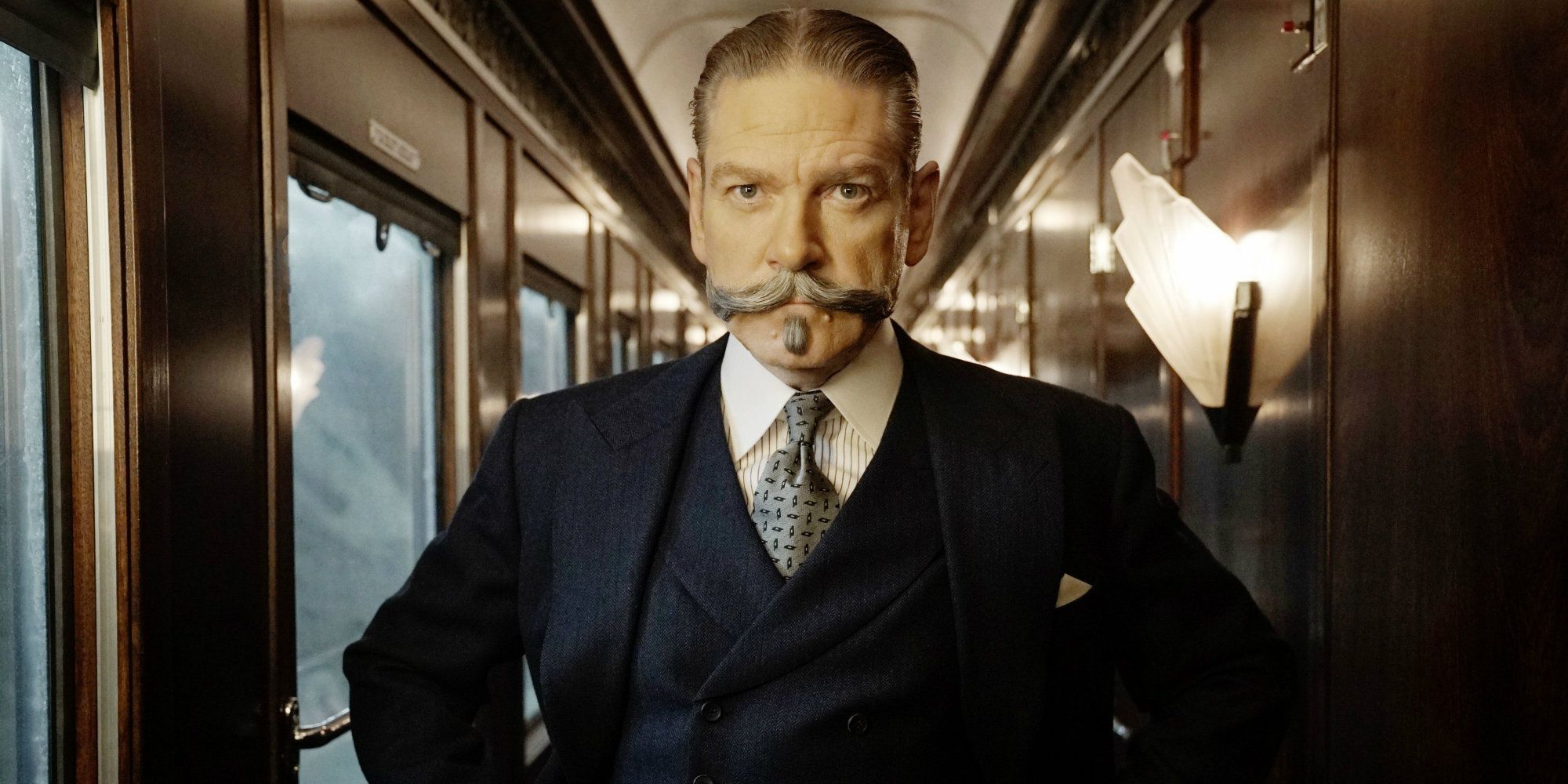 Following on from the success of his adaptation of Murder on the Orient Express, Kenneth Branagh will return to direct and star in another iconic Hercule Poirot story, Death on the Nile. The story follows Agatha Christie's iconic detective as his Egyptian holiday is cut short when he is called in to investigate the murder of an heiress. So far, the cast includes Armie Hammer, Gal Gadot and Killing Eve's Jodie Comer. Currently, the film is scheduled for a 2 October 2020 release.
Related: How Murder on the Orient Express Sets Up A Sequel
West Side Story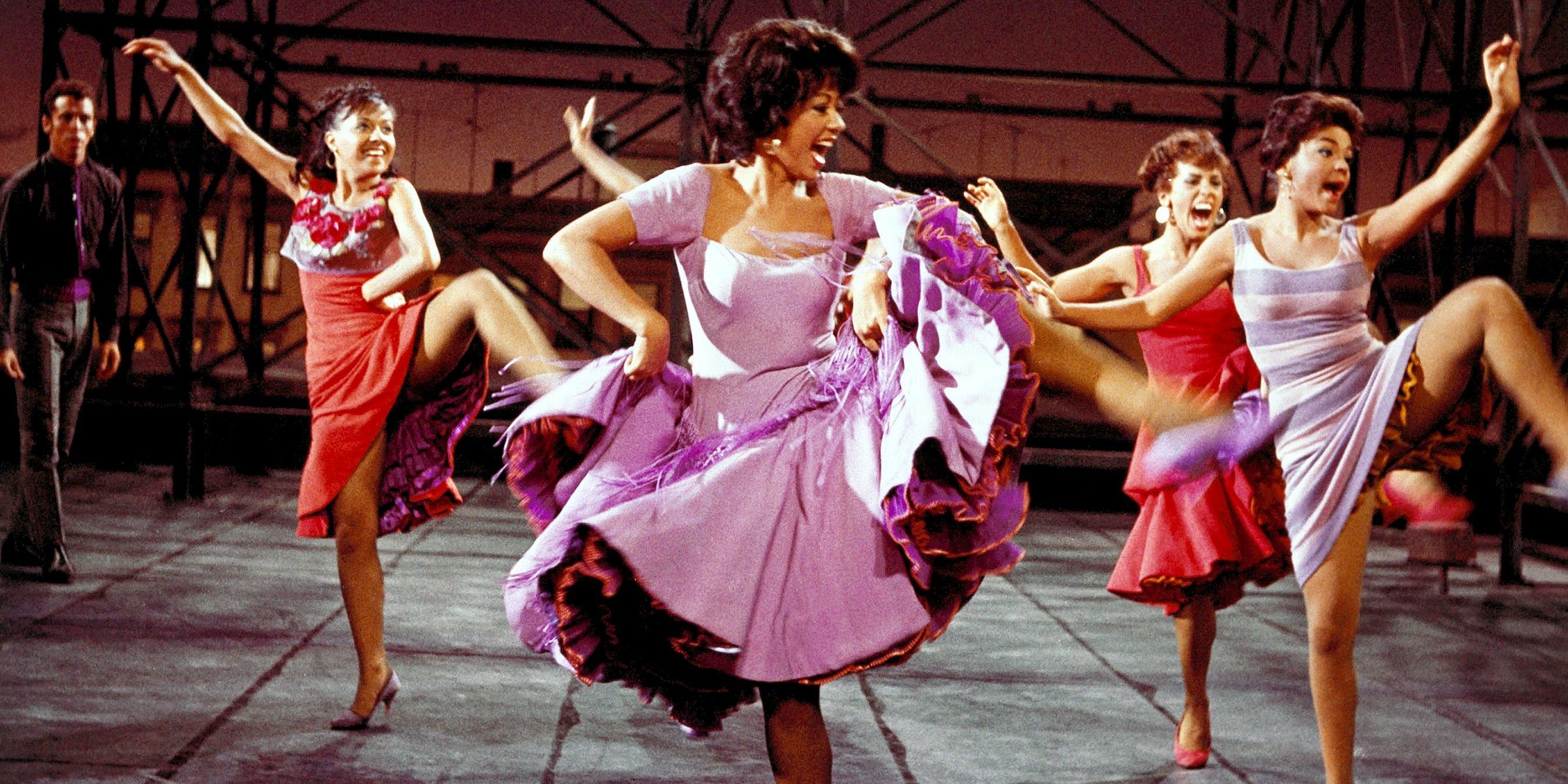 Generally considered to be one of the greatest musicals ever written, West Side Story totally revolutionized the medium when it premiered in 1957. The contemporary rewrite of Romeo and Juliet, re-imagining the warring families as New York street gangs divided by race and ethnicity, was eventually made into a 1961 film that won ten Academy Awards, including Best Picture. Remaking it is no mean feat, and the task has fallen upon the shoulders of none other than Steven Spielberg. Ansel Elgort of Baby Driver will star alongside the original film's scene-stealing Oscar winner Rita Moreno (One Day at a Time). The screenplay will be written by Pulitzer Prize-winning playwright Tony Kushner, with whom Spielberg worked on Lincoln. Musicals have done good business in recent years and Disney certainly know a thing or two about them, so West Side Story could be a big deal for them. The film currently does not have a scheduled release date.
The Avatar Sequels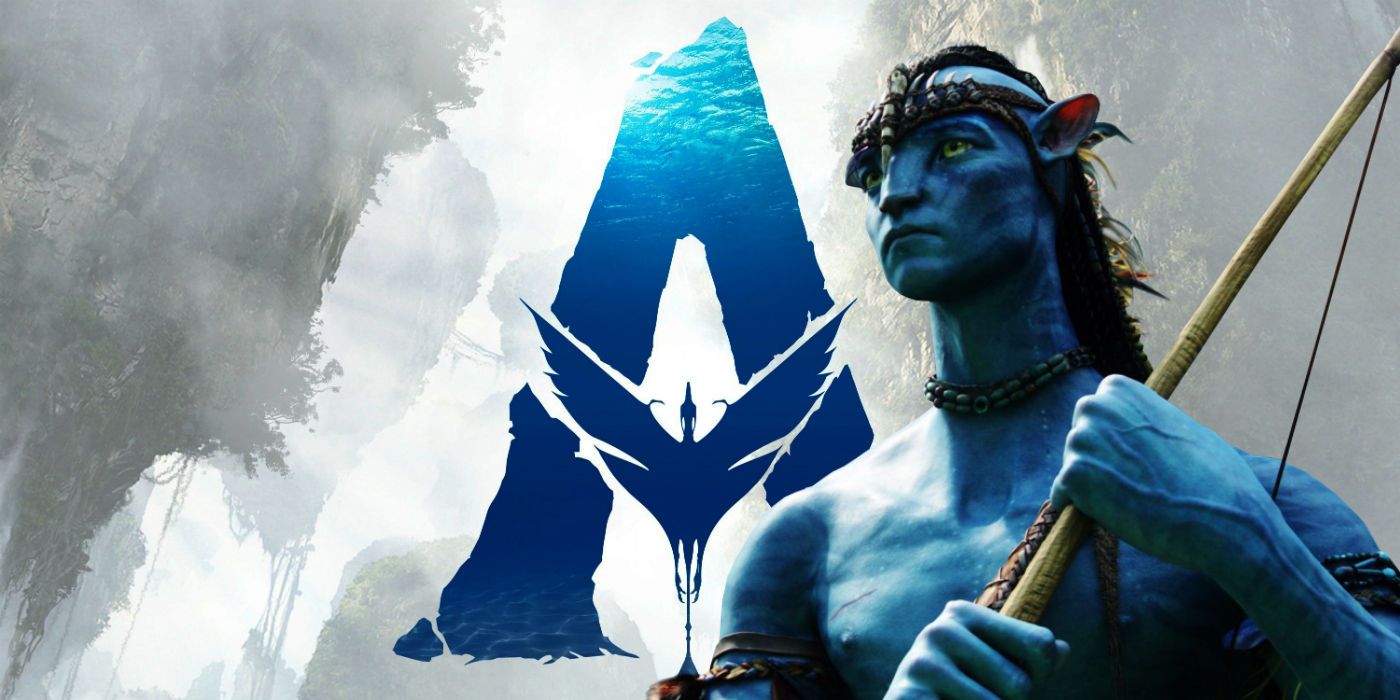 The biggest investment Fox made before the Disney acquisition, and indeed perhaps the biggest investment made by any studio for one film franchise, was getting James Cameron's long-awaited Avatar sequels off the ground. With a reported budget of $1 billion for the four sequels, Fox was betting hard that the magic of the first movie, which remains the highest grossing film ever made by a sizeable margin, would continue well into the superhero age. Preliminary shooting for Avatar 2 and Avatar 3 began in mid-2017: by early 2019, the performance capture side of the film has been completed and the live-action segments are being shot this Spring. Much has been made about Cameron's commitment to pushing the boundaries of technological advancement, with Avatar 2 expected to include vast amounts of underwater scenes. The cast, which includes new arrival Kate Winslet, even had to learn free-diving for the story.
Disney had an investment in Avatar's success before the merger thanks to the Pandora themed segment of their Animal Kingdom theme park, but now the stakes are even higher. Avatar 2 is scheduled for a December 18, 2020 release, while Avatar 3 is set for December of the following year.
Next: The Avatar Sequels Are A Very Good Thing For Star Wars