Doctor Who: Blink Gets Rewritten by Time Travel in David Tennant/Jodie Whittaker Crossover in January 2020
Bleeding Cool has reported a couple of times on this upcoming David Tennant/Jodie Whittaker Doctor Who Crossover for 2020, from Titan Comics. Every time people have got rather excited. but what we didn't previously know is that this crossover with the Tenth and the Thirteenth Doctor, and both the Autons and the Weeping Angels, would be set during one of the most acclaimed Doctor Who stories ever, Blink, written by Steven Moffat.
Blink was the first Doctor-light episodes of the modern-day run of Doctor Who, focussing instead on Sally Sparrow's experiences with the Weeping Angels, and getting messages from the Doctor and Martha sent by DVD extra from the past, and used to both a) defeat the Weeping Angels and b) let the Doctor know what was going on in order that he could send the messages to her in the first place. It originated both the Weeping Angels, quantum locked beings who turn to stone when you look at them, and the phrase 'timey-wimey' used as a placeholder to explain complex time travel effect-and-cause situations. As an episode it was so acclaimed that it did more to Moffat taking over the Doctor Who franchise than anything else. And now it is time for the comic books to rewrite it and insert the current Thirteenth Doctor and her new family.
We get to see them finding the Doctor's old Shoreditch Library card when she looked a little different…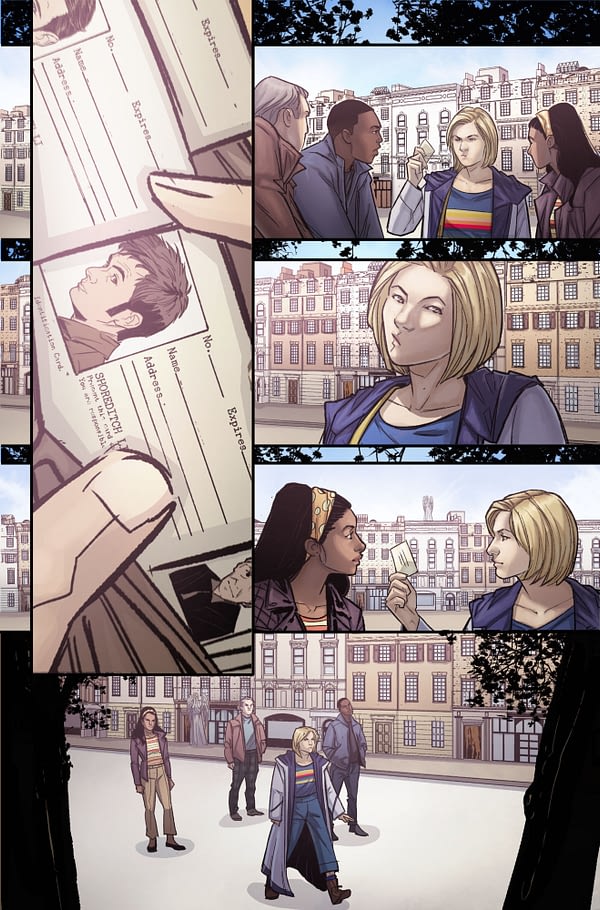 The Doctor creating his Weeping Angel location machine-that-goes-ding back in the 1969, without his TARDIS for help.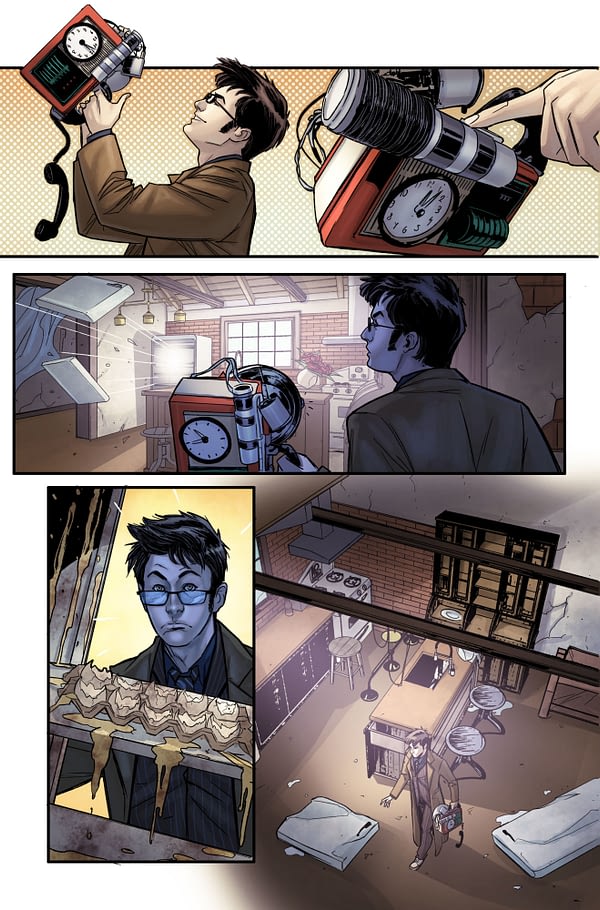 Remember that?
…along with a lot of broken eggs.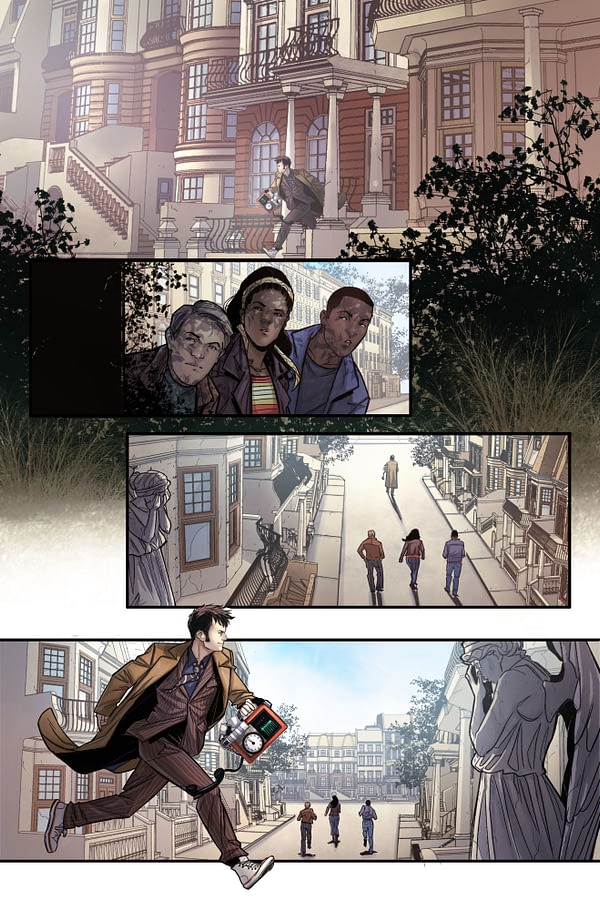 The Doctor and her companions, following the Doctor and his machine…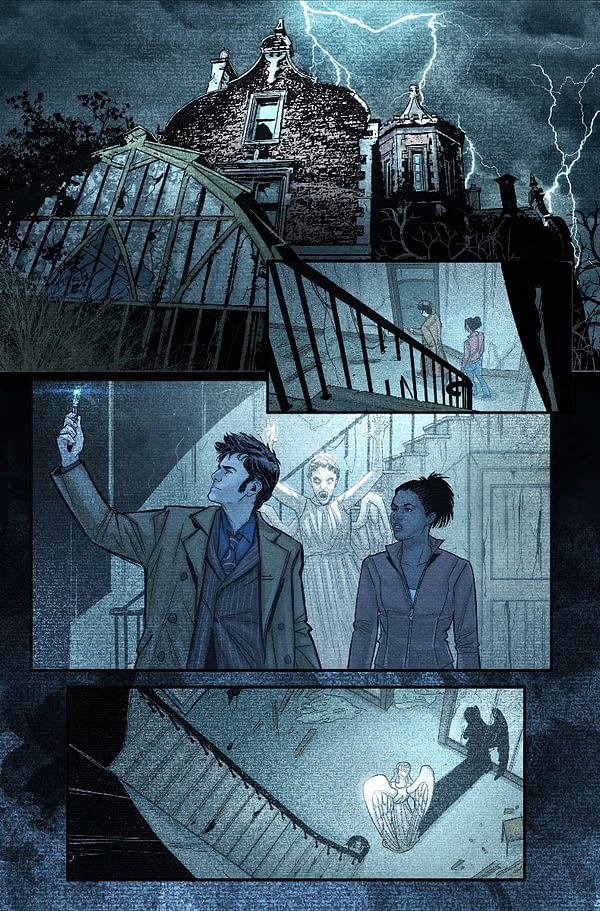 As well as the Doctor and Martha in the house, attacked by Weeping Angels, sending them back in time to die, a scene we never saw in the original. You know, I get the feeling that this is going to be rather a popular comic book. And being published one week after the TV show returns for a new series.
Doctor Who: The Thirteenth Doctor
Season 2 #1
Writer: Jody Houser
Artist: Roberta Ingranata
Publisher: Titan Comics
FC, 32pp, $3.99, On Sale: January 8, 2020

Eisner-nominated writer Jody Houser and Witchblade artist Roberta Ingranata return for a brand new story in the Thirteenth Doctor comic series.

An epic adventure spinning off the new season starting in the new year, starring Jodie Whittaker as the Doctor. With her pals, Ryan, Yaz and Graham, the Doctor encounters a familiar foe, and it'll take a familiar face to stop them!
The post Doctor Who: Blink Gets Rewritten by Time Travel in David Tennant/Jodie Whittaker Crossover in January 2020 appeared first on Bleeding Cool News And Rumors.